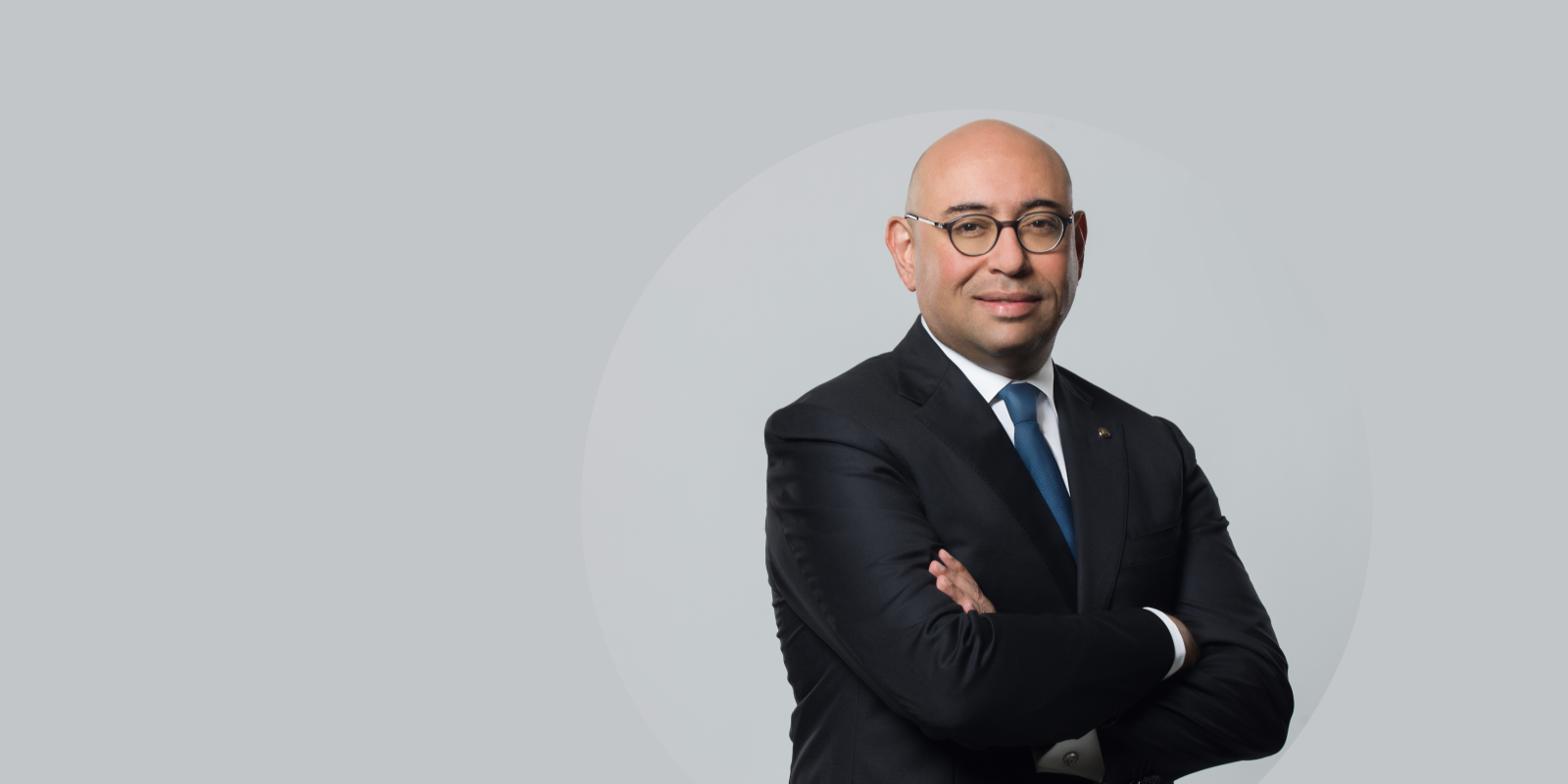 Board of Trustees Welcomes New Member
Board of Trustees Welcomes New Member
Ahmed Galal Ismail '97, chief executive officer and member of the Board of Directors at Majid Al Futtaim Holding, is returning to his alma mater as AUC's newest trustee.
AUC's Board of Trustees has elected its newest member: Ahmed Galal Ismail '97, chief executive officer and member of the Board of Directors at Majid Al Futtaim Holding, the leading shopping mall, retail and leisure pioneer across the Middle East, Africa and Asia, with assets in excess of $18 billion and 44,000 employees.
Holding an MBA with distinction from the London Business School and a Bachelor of Science in computer science with high honors from AUC, Ismail is happy to serve his alma mater.
"I'm delighted to be invited to join the AUC Board of Trustees and for the opportunity to contribute to broadening AUC's impact across the Arab world," Ismail said.
A business trailblazer, Ismail held several executive positions across Majid Al Futtaim's portfolio of businesses during his 16-year tenure, playing an instrumental role in the company's growth and development. Having joined in 2007 as the group's vice president of strategy, Ismail quickly rose through the ranks, becoming CEO of Majid Al Futtaim Ventures from 2009 to 2018, overseeing seven business niches such as leisure and entertainment, cinema, lifestyle, facilities management and consumer finance. From 2018 to 2023, he was CEO of Majid Al Futtaim Properties, managing the company's wide range of shopping malls, hotels and mixed-use communities across the United Arab Emirates, Egypt, Oman, Bahrain and Lebanon. Prior to Al-Futtaim, Ismail worked with Procter and Gamble in Egypt and Germany in addition to serving as principal of Booz Allen Hamilton, where he advised organizations in the retail, media, tourism and transportation sectors.
"My fellow trustees and I are excited to welcome Ahmed Galal Ismail to our Board," said Mark Turnage (ALU '82), chair of AUC's Board of Trustees. "As an AUC graduate, Ahmed has been a tireless advocate for the University, and he brings a wealth of experience, knowledge and leadership that will support AUC's impact at this critical moment."
Ismail serves on the boards of the Arab Investment Bank and Endeavor United Arab Emirates, a global nonprofit dedicated to high-impact entrepreneurship. He is also a member of the World Economic Forum's Alliance of CEO Climate Leaders.