Legacy of Palestinian-American Journalist Shireen Abu Aqleh Lives on at AUC Through New Named Award
Legacy of Palestinian-American Journalist Shireen Abu Aqleh Lives on at AUC Through New Named Award
The Shireen Abu Aqleh Award, a new award for high-achieving Palestinian students, debuted at AUC's Spring 2022 undergraduate commencement ceremony last week.
The award honors the memory of its namesake, an award-winning Palestinian-American journalist renowned for decades of reporting in the Israeli-occupied Palestinian territories. Abu Aqleh was killed last month while covering a raid by the Israel Defense Forces in Jenin, West Bank.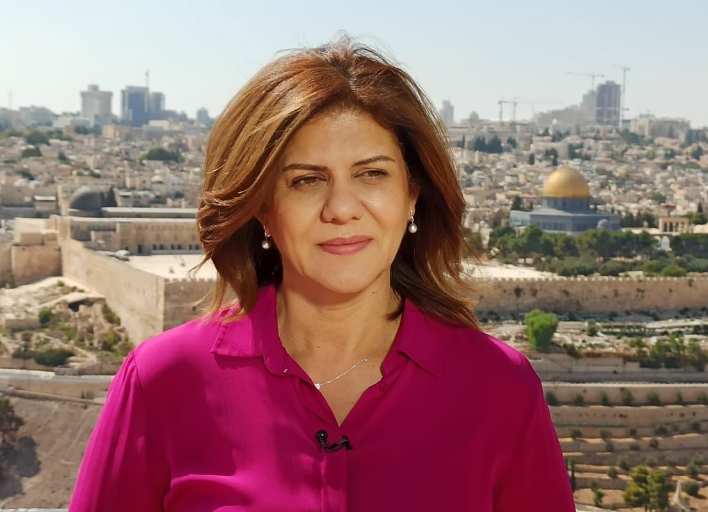 "Shireen tirelessly sought to advocate and implement truth and justice in her reporting," said Soraya Altorki '65, professor of anthropology and the award's founder. "I felt it important to honor her work."
Altorki described Abu Aqleh as a teacher, "trying to do what all of us who have committed ourselves to this profession should be aiming to accomplish — gain knowledge."
Moreover, she said, the aftermath of Abu Aqleh's killing brought with it the revival of a sense of Arabism throughout the region.
"For those of us who are proud of Arab culture and civilization, this awakening struck me as commendable," Altorki said. "I thought that by establishing this Award, I could contribute in my own small way to shedding light on the achievements of that culture and civilization."
The award's first recipient this year is Alamir Andro M. G. Yacoub '22, who majored in management of information and communication technology.
"It's a great honor to be the first recipient of the Shireen Abu Aqleh Award at AUC and in the Middle East - an award that not only celebrates high-achieving Palestinians, but also honors the memory of Shireen Abu Aqleh, who was shot while representing her country," said Yacoub.
Altorki hopes that the award will go beyond honoring Abu Aqleh's valiant efforts. "As an anthropologist, I hope it will also encourage students to take interest in ethnographic research by reading about Shireen's work and conducting their own research on ethnicity and social change."
She also believes that the award is another step toward furthering AUC's commitment to providing teaching and research of the highest caliber through its dedication to making significant contributions to Egypt and the international community across fields.