Casting a Wide Net: Mohamed Farag's Research in Metabolomics and Plant Biochemistry Leaves Impact Across Industries
Casting a Wide Net: Mohamed Farag's Research in Metabolomics and Plant Biochemistry Leaves Impact Across Industries
Picture someone who is diabetic. Each morning, this person measures the amount of glucose in their blood, which gives them an indication of how to balance their activity, food and medication throughout the day. Glucose is one of thousands of metabolites, or chemicals, that define the phenotype (appearance, development and behavior) of an organism.
"What I specialize in is not looking at one chemical within an organism, but rather the entire symphony of chemicals," explained Mohamed Farag, Alexander von Humbolt fellow professor and The World Academy of Sciences (TWAS) fellow in the Department of Chemistry, whose research applies metabolomics, or the study of these dynamic chemicals, to answer biological questions in medicine, herbal drug analysis and agriculture.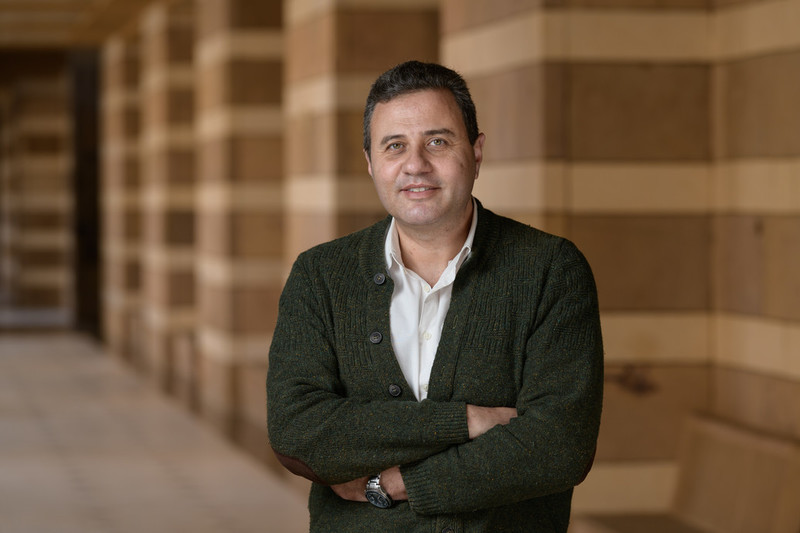 For the second year in a row, Farag joins other AUC faculty in being recognized as one of the top 2% most impactful scientists globally by Stanford-Elsevier's Scopus. The list is created by experts at Stanford University, based on data from Elsevier's Scopus. It includes the top 2% scientists in 22 scientific fields and 176 subfields, and provides standardized information on citations, h-index, co-authorship-adjusted hm-index, citations to papers in different authorship positions and a composite indicator.
Farag gave another analogy for metabolomics: "We don't go fishing for just one fish, but rather use a big net to catch as many chemicals as we can. This will provide a better explanation of the biological system we are investigating."
Metabolomics has proven to be immensely useful in evaluating the effectiveness of drugs, assessing nutritional regimens and identifying drugs within plants. It also has uses in early disease detection, personalized medicine and biomarker discovery. "You can also use it to understand the ecological relationship between microorganisms, as these relationships are also governed by chemicals," Farag added.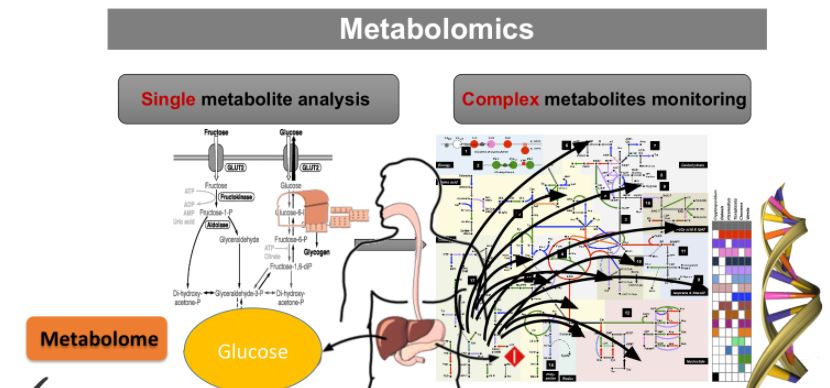 Beyond metabolomics, his specialties also include natural products chemistry and plant biochemistry. Farag completed his undergraduate and graduate studies in pharmacology at Cairo University before moving to the United States to pursue a PhD in plant biochemistry at Texas Tech University.
Among numerous research impacts, the professor is responsible for developing a better method for measuring quality in phytopharmaceuticals, or herbal drugs, which in turn has defined the quality control system for certain herbal drugs exported outside of Egypt.
He has also done extensive research on Egypt's coral reefs, which in recent years have suffered greatly as a result of climate change. Looking at the process through which coral loses its red and blue color and dies, known as coral bleaching, Farag and his team identified the chemicals that serve as markers to indicate that corals are dying, which in turn allow for a greater, long-term understanding of the process.
While completing his PhD in the early 2000s, Farag discovered a naturally occurring chemical in bacteria that encourages plant growth and can be harnessed as a fertilizer, which, if adopted as an agricultural chemical, could have a major impact on the industry as a whole.
"[At the time], this phenomenon was relatively new," said Farag. "I was among the first to address such plant-microbe interactions in the air. "Many people know that they interact physically in the soil living together, but no one has ever thought that they would communicate with each other in such a way."
How does Farag conduct his research, exactly? "The story of metabolomics involves three aspects: A sample collection, measurement of the sample and then data analysis," he said. After a sample is collected, a technique called mass spectrometry is employed to identify the chemicals within a sample. The third step, Farag's specialty, entails analyzing the massive amount of data using bioinformatic tools, or software programs that can extract the important information from samples. "Because these are huge data sets, you cannot use an Excel spreadsheet," he explained. "[The analysis] requires much more advanced tools.
While much of his work involves computers and intellectual skill, Farag entered his specialization via the other side of the brain, so to speak. "Originally I'm a painter," he admitted. "I'm not a man that would enjoy exploring synthetic chemical reactions — I would have found it a bit tough to digest. So this was the way in; it was a hobby."
Farag was able to infuse his hobby with his research when he took botany courses while studying pharmacy. "I was amazed with plants in general, and I discovered that while what we see on the outside is pretty, there is much more on the inside."
While he is currently on hiatus from painting, Farag enjoys running daily at AUC's Sports Center, noting the positive effects the exercise has on his stress levels.
Contributing to more than 250 papers and having close to 7,000 citations and an H index of 41, Farag has received a handful of awards, including Abdul Hameed Shoman Award in 2006, Egypt Higher State Incentive Award in 2012, Cairo University Incentive Award in 2009, TWAS award in science diplomacy in 2014 and the Mass Spectroscopy Performance Award from Texas Tech in 2004.
Farag has taught at Cairo University and the Technical University of Munich and has been an Alexander von Humboldt fellow at the Leibniz Institute for Plant Biochemistry in Germany and a fellow at the Samuel Noble Foundation and James Graham Brown Cancer Center in the United States.
The professor is most grateful for the Alexander von Humboldt fellowship he received in 2009, which allowed him to continue his research in his home country. "It really helped me to build myself scientifically and academically," he said.
He is also quite pleased with his students, praising them for advancing research despite the narrow availability of resources. "Egypt has very talented people and students, and when people recognize what we do while being aware of the limitations, I feel proud."