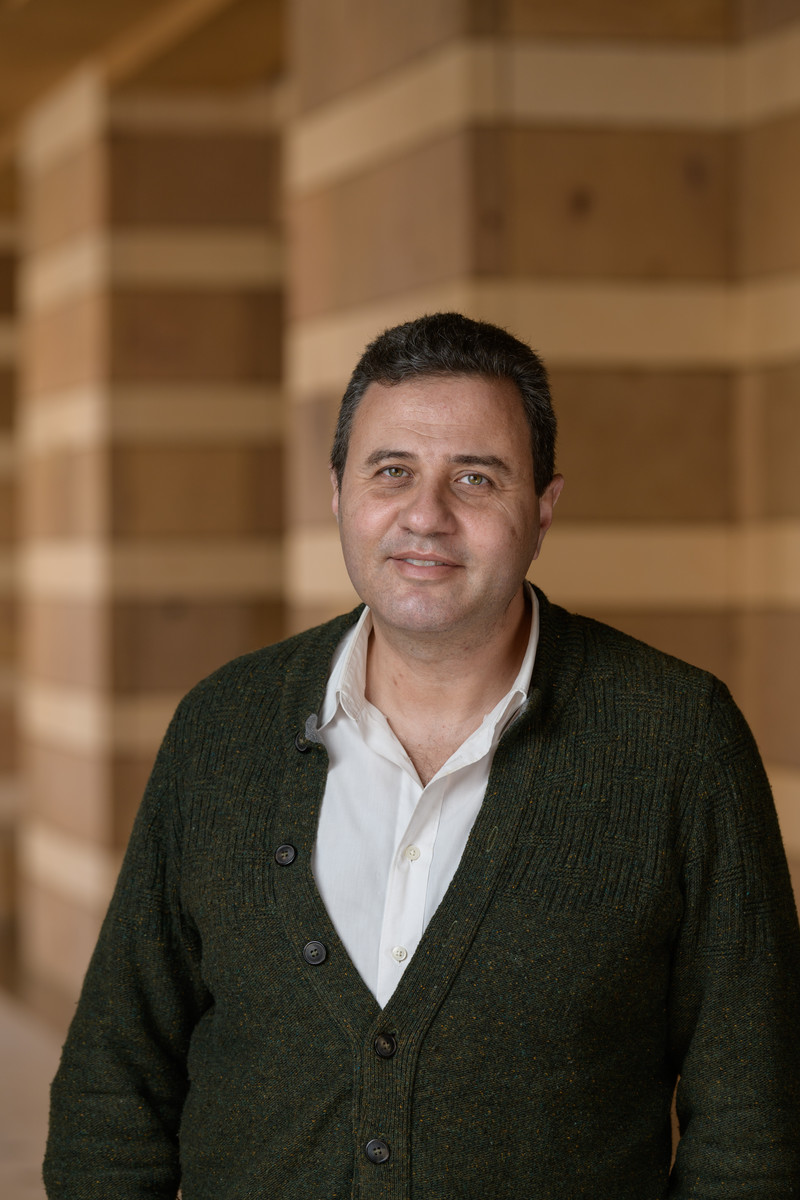 Mohamed
Farag
Position
TWAS fellow, Alexander von Humboldt fellow Professor
Department
Department of Chemistry
Profile
Brief Biography
Specializing in metabolomics, natural products chemistry, and plant biochemistry, Mohamed A. Farag completed his PhD at Texas Tech University, USA, in 2003. In 2005, after spending time as a postdoctoral fellow at The Samuel Noble Foundation, USA, and the James Graham Brown Cancer Center, USA, he became assistant professor in 2005 at the Faculty of Pharmacy, Cairo University, Egypt.
Since 2009, Dr Farag has been working as a part time visiting professor at the Technical University of Munich, Germany, to participate in teaching plant metabolomics and chemomterics modelling for master students, and in 2009–2010 he held the Alexander von Humboldt fellowship at the Leibniz Institute for Plant Biochemistry, Germany. Dr Farag now works full time as a visiting professor at the chemistry department, American University in Cairo (AUC) where his research work focuses primarily around applying innovative biochemical technologies (metabolomics) to help answer complex biological questions in medicine, herbal drugs analysis and agriculture.
Dr. Farag has been recognized with several awards, including Abd el Hameed Shoman award (2016), Egypt Higher State Incentive Award (2012), Cairo University Incentive Award (2009), TWAS award in science diplomacy (2014), and the Mass Spectroscopy Performance Award, TTU, USA (2004). For his highly cited publications with close to 8000 citations and an H index of 36, Dr. Farag was selected as a top researcher in the field of plant biology in Africa by the American society of plant biology, USA. Dr. Farag is a current TWAS fellow in Agriculture from Egypt.
https://www.researchgate.net/profile/Mohamed_Farag6
Farag MA et al., Biological and chemical strategies for exploring inter- and intra-kingdom communication mediated via bacterial volatile signals. Nature Protocols. 2017 12(7):1359-1377

Farag MA, Porzel A, Al-Hammady MA, Hegazy ME, Meyer A, Mohamed TA, Westphal H, Wessjohann LA. Soft Corals Biodiversity in the Egyptian Red Sea: A Comparative MS and NMR Metabolomics Approach of Wild and Aquarium Grown Species. J Proteome Res. 2016, 15(4):1274-87.

Ali SE, Farag MA, Holvoet P, Hanafi RS, Gad MZ. A Comparative Metabolomics Approach Reveals Early Biomarkers for Metabolic Response to Acute Myocardial Infarction. Sci. Rep. 2016 Nov 8; 6:36359.

Audrain B, Farag MA, Ryu CM, Ghigo JM. Role of bacterial volatile compounds in bacterial biology. FEMS Microbiology Reviews. 2015, 39(2): 222-33.

Farag MA, Porzel A, Schmidt J, Wessjohann LA, Metabolite profiling and fingerprinting of commercial cultivars of Humulus lupulus L. (hop): a comparison of MS and NMR methods in metabolomics, Metabolomics 2012, 8: 492-507.

Naoumkina M, Farag MA, Sumner LW, Tang Y, Liu C-J, Dixon RA; Different mechanisms for phytoalexin induction by pathogen and wound signals in Medicago truncatula. Proc. Natl. Acad. Sci U.S.A., 2007, 104(46):17909-17915.

July, 2005 PhD Phytochemistry, GPA 4.0 Texas Tech University, USA

December, 1999 MSc Phytochemistry, GPA 3.7 Cairo University, Egypt

May, 1995 BSc Pharmacy, GPA 3.8 Cairo University, Egypt
Research Interest
Research work in Farag's laboratory focuses around applying innovative new technologies (metabolomics) to answer complex biological questions in microbes, plants and corals. Metabolomics is defined as a large-scale metabolites analysis in biological systems. In these projects, spectroscopic techniques 1D and 2D-NMR, hyphenated MS, and chemical informatics tools were employed and developed to investigate the metabolome composition of biological systems at different status or from different resources. Beyond simple descriptive metabolic profiling, he has successfully developed it more in his quest of bioactive agent discovery and further provide better quality control measures for nutraceuticals analysis in Egypt. His group is also interested in the application of metabolomics for human disease prognosis and novel biomarkers discovery. Farag has also recently developed the first metabolomics platform for volatiles profiling and monitoring in microbes along with colleagues in Louis Pasteur Institute pertaining bacterial volatiles role in infection progression and microbial resistance to antibiotics.
Mohamed Farag research website: https://www.researchgate.net/