AUC Scholarships 'Develop Great Minds'
AUC Scholarships 'Develop Great Minds'
AUC freshman Jana Abdelhakim always wanted to join AUC. Many of her role models graduated from the University, and she saw it as a place that would allow her to stand out and shine, which has been a goal of hers since childhood. Now, thanks to the Omnia Abdullah Bakhsh '98 Scholarship, Abdelhakim is getting her chance.
"AUC is definitely going to set me on the right path to achieve great things," she said. "The University is responsible for developing many great minds, and I am confident that it will do the same for me."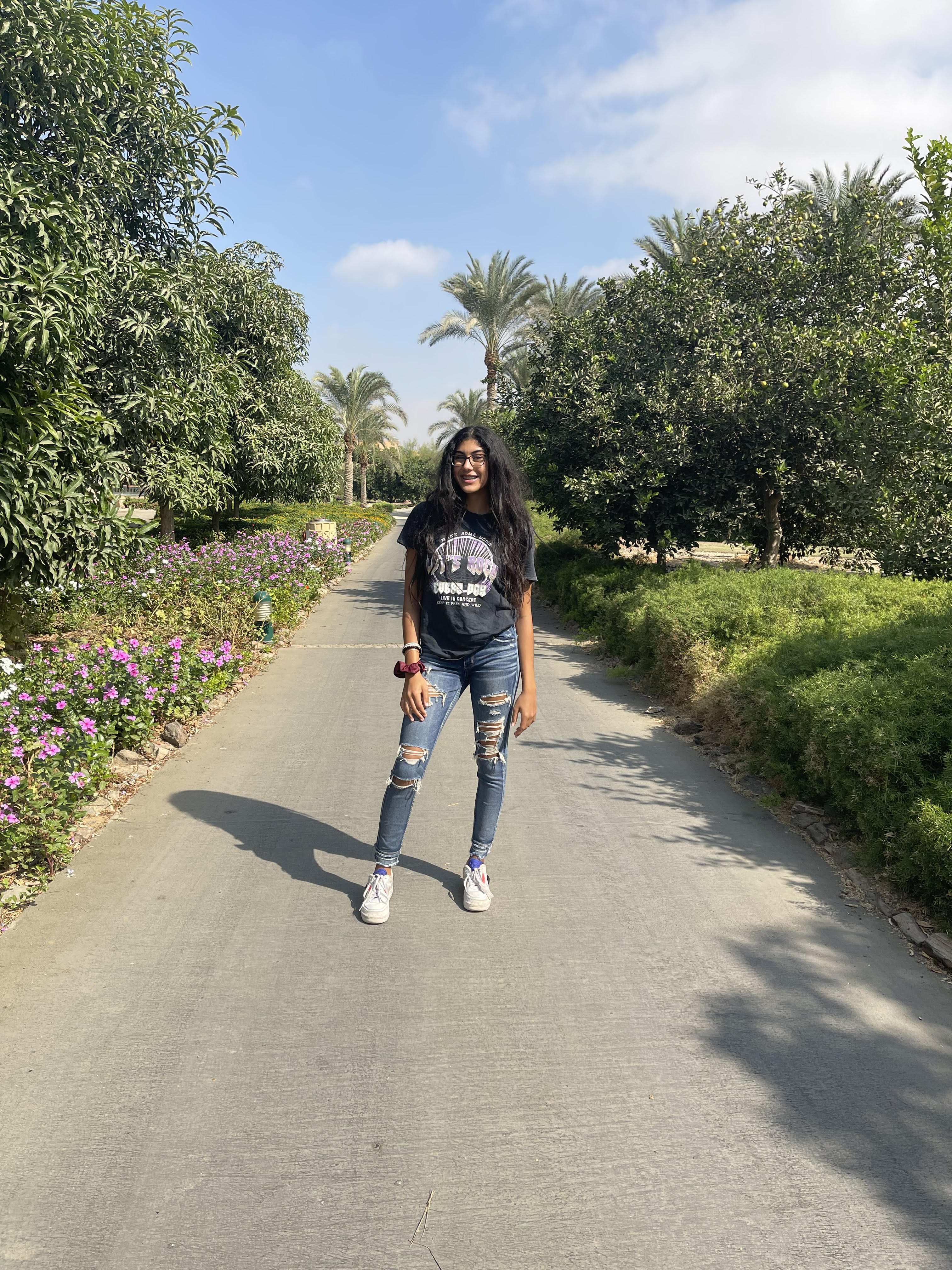 The Omnia Bakhsh Scholarship is one of three new scholarships offered this semester. It is a merit and need-based scholarship that was established in 2020 to fully support one student majoring in any field of engineering. Abdelhakim declared her major in electronics and communications engineering after a brief period in architecture, stating "My scientific thinking aces my creative side." She is particularly interested in artificial intelligence.
The other two new scholarships are the Hosna Rachid Partial Scholarship, which partially supports two Egyptians majoring in any field, and the AUC Alumni Scholarship, which was established in 1983 for students receiving financial aid but shifted this year to supporting Egyptian and Arab children of AUC alumni. Both are merit and need-based.
Scholarships are a major priority for the University, with 36% of its undergraduate students on scholarships and 28% receiving financial aid. The University boasts a total of 71 full and partial undergraduate scholarships. This fall, it offered a total of 17 scholarships and recorded 65 new students as recipients. As for graduate students, the University is supporting a total of 804 fellowships this fall.
Thanks to donations from individuals and corporations, AUC also offers 90 named scholarships each year. Furthermore, there are around 140 scholarships each year supported by the USAID Scholars Activity. The program, implemented and managed by AUC, provides scholarships for outstanding students from Egypt's 27 governorates to study at AUC and several partner Egyptian public and private universities. This fall's AUC cohort includes 27 students from all around Egypt.
Additionally, the Tomorrow's Leaders Program, which is a collaboration between the University, the U.S. Department of State and the ​​Bureau of Near Eastern Affairs, offers both undergraduate and graduate scholarships for students from the Middle East and North Africa. There are currently 39 students in the Tomorrow's Leaders Undergraduate program and 16 in its graduate program. The collective also just celebrated the launch its third and fourth programs, the Tomorrow's Leaders Pipeline and Tomorrow's Leaders Gender Scholars Program, which includes 12 current Egyptian AUC students wishing to study gender.
Since starting at AUC, Abdelhakim has enjoyed engaging with the community through the Student Union, reading on campus and participating in sports, especially swimming. She is looking forward to getting into the "juicy" content of her classes and bettering herself, with the help of the University.
"I really look forward to improving myself at AUC, not just in academics but character-wise too," she said. "I hope to step up my game in both my life and career."