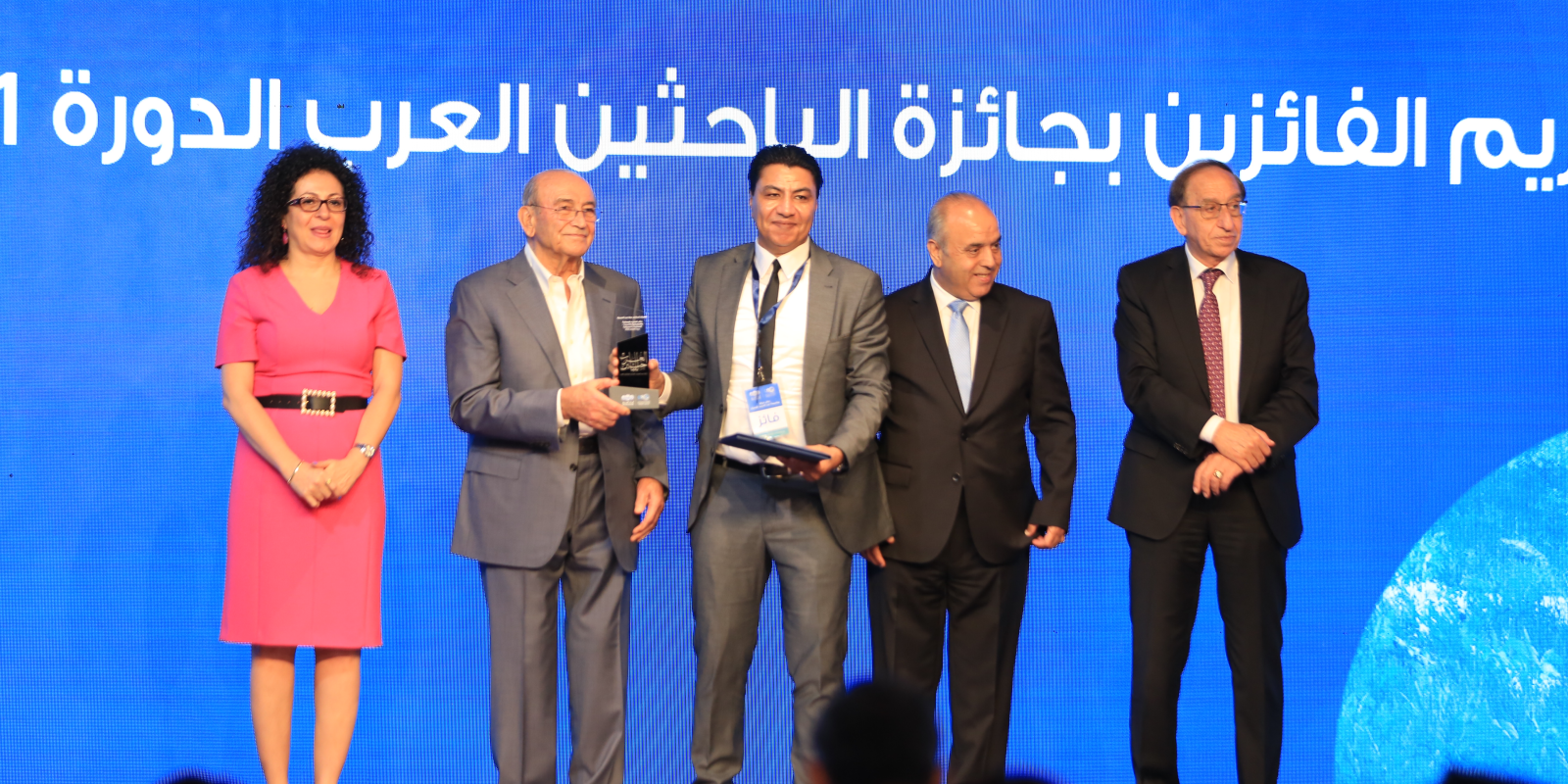 Atta Gebril Wins Abdul Hameed Shoman Award for Arab Researchers
Atta Gebril Wins Abdul Hameed Shoman Award for Arab Researchers
Atta Gebril, professor of applied linguistics and associate dean for graduate studies and research in the School of Humanities and Social Sciences, has won the prestigious Abdul Hameed Shoman Award for Arab Researchers for his work in the area of applied linguistics.
Praised for its focused research agenda, international reputation and impactful publications, Gebril's work focuses on second language assessment, particularly writing assessment, test validation, assessment literacy, and reading-writing connections. His work is valuable and relevant to both applied linguistics researchers, language professionals and test developers.
"AUC has been instrumental in helping me work on my research projects and pursue my research agenda," Gebril said. "I owe a lot to AUC and the research support resources we have on campus. I found nothing but help and support from different AUC entities."
Gebril's research has broad impact, targeting participants from many different cultural and linguistic backgrounds and geographic locations. He has published as both a sole author and collaborator in top journals within his field, and has used a wide range of advanced quantitative and qualitative techniques.
"I am really honored and humbled to win this prestigious research award. I am also deeply grateful to the Abdel Hameed Shoman Foundation and the selection committee for recognizing my contribution to the field of applied linguistics. I have to also acknowledge the enormous support I have received throughout the years from my research partners, mentors, and of course my family. Their support and encouragement have been instrumental throughout my research journey. Finally, this award motivates me to explore new areas for my research, to continue my commitment to excellence, and hopefully make a meaningful impact on my research trajectory." - Atta Gebril
Teaching courses on assessment in language assessment, thesis writing and research methods in applied linguistics, Gebril is a valuable member of the AUC community. He received several awards in recognition of his work, including the Scopus award representing the highest-impact scholarship in the field of education in Egypt from Elsevier and Egyptian Knowledge Bank and the Best Article Award in the field of language Testing from the International Language Testing Association in 2018.
"I couldn't have been able to achieve this without the excellent research environment at AUC. I am really proud to be part of the AUC community and always will be."