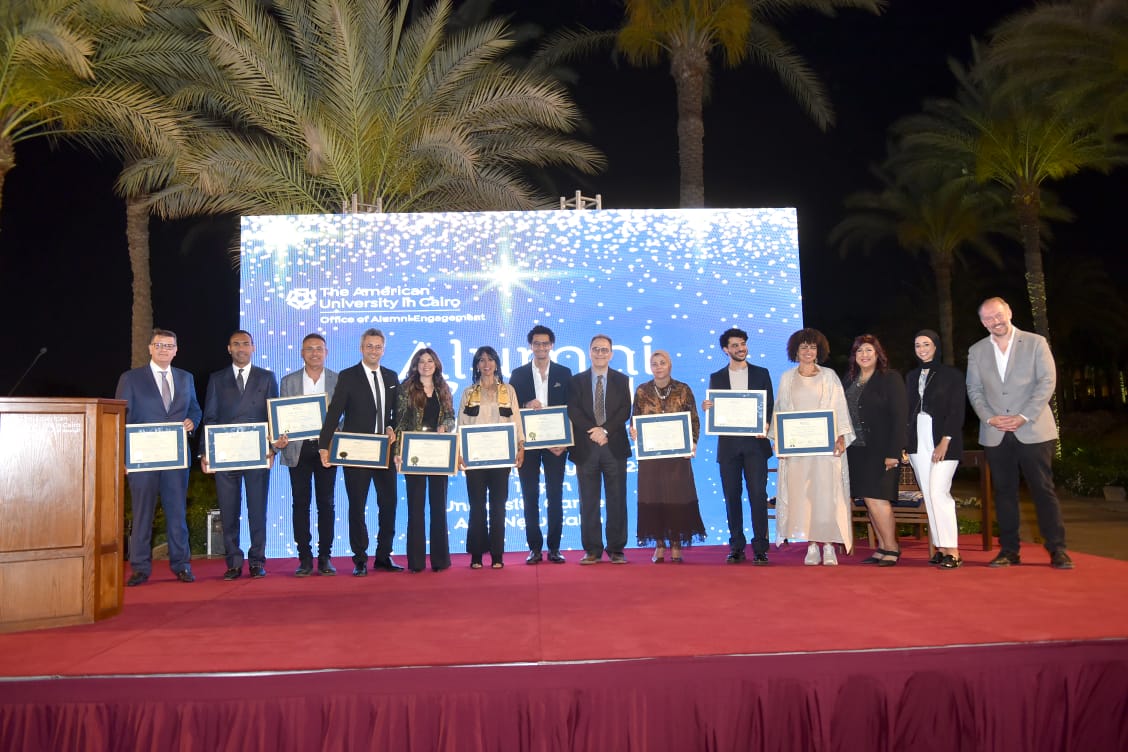 Alumni Awards
From inspiring communities to turning dreams into realities, AUC's distinguished alumni were recognized for achievements in their work, athletics, community service and more.
Awards
AUC Alumni Awards Ceremony
The ceremony is an annual celebration hosted by the Office of Alumni Engagement to celebrate AUC graduates who have exhibited exceptional dedication and made a remarkable difference to their careers and communities. Their successes are saluted at this annual event in the presence of their peers, families and friends, and culminates in a presentation of distinguished alumni and service awards by the AUC president. Previous alumni award winners have included Yousef Abdul Latif Jameel '68, Nadia Makram Ebeid (MA '77), Lobna Abdel Aziz '54, Laila Rustom '56, Mona El Tahawy '90, '92 and Lawrence Wright (MA '71).