Television and Digital Journalism - MA
Program Overview
Prepare for a high-level career in the fast-paced and increasingly important television and media landscape. The master's program in television and digital journalism is a 33-credit-hour intensive curriculum that provides comprehensive knowledge of the theory and practice of television journalism and digital media, in addition to the specialized skills needed to hit the ground running in television and multimedia news. You will master newsgathering, production, reporting skills, writing for broadcast and digital platforms, videography and self-shooting, video editing, presenting, social media, mobile journalism, research and verification and ethical best practices.
The bilingual nature of the program ensures that students are equipped with the full range of skills needed in the rapidly growing field of television and multimedia journalism in the Arab world and globally. Students also enjoy unlimited access to state-of-the-art digital facilities on campus, receiving unmatched exposure to real-life news and production environments.
The TVDJ MA program is recognized by the Egyptian Supreme Council for Universities and received official equivalency renewal in 2023 for a 5-year term.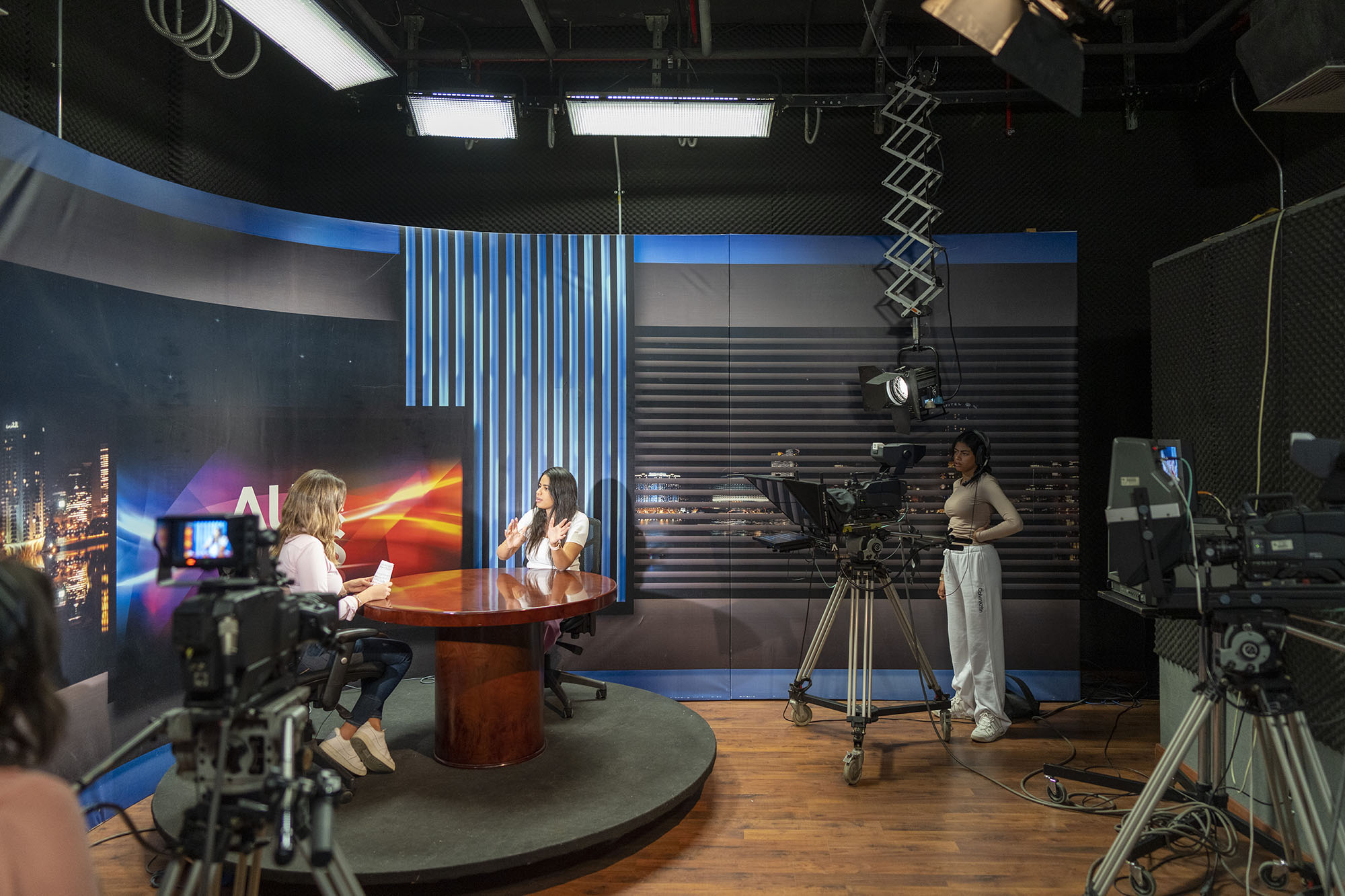 Television and Digital Journalism - MA
Degrees and Admission Requirements
Students wishing to pursue a Master's degree in Television and Digital Journalism should meet the minimum academic and admission requirements set by AUC.
Learning Outcomes
Students enrolled in this program will:
Build the conceptual knowledge and hands-on skills needed to assume roles as executive producers of field reports and in-studio programs.

Develop television editorial and journalistic skills in English and Arabic scriptwriting, conducting interviews, hosting talk shows, and studio anchoring and field reporting.

Hone television presentation skills through voice coaching, including articulation, enunciation, breathing and posture.

Master technical skills needed in the field and in the studio, including digital camera production and digital video editing.

Gain knowledge of and exposure to real-world television news broadcasting, including learning how to produce a weekly TV news program.
Career Impact and Hands-On Experience
The master's in television and digital journalism is a hands-on, intensive program that prepares students to stand out for advancement in related fields. As part of the program requirements, students complete a 3-credit-hour summer internship/practicum at a media institution located in Cairo.
Graduates of the program hold top jobs as journalists, editors, anchors, program presenters, broadcasters, videographers, news gatherers, producers, web designers, reporters and commentators and graphic designers. Our students have gone on to work for all of the major Egyptian, Arab and international broadcasters and academic platforms, including the BBC, DW, SkyNews Arabia, CNN Business, Reuters, AP, AlGhad, AlArabiya, DMC, Al Nahar, OnTV, CBC and Nile TV International.
Furthermore, our students regularly win international awards for their work, including recognition from the Broadcast Education Association's Festival of Media Arts (USA), London International Film Festival, Africa Film Festival (Beligum), Zayed University Middle East Film Festival (UAE), Annual Cinema Verde International Environmental Film and Arts Festival (USA), Women Over 50 Film Festival (UK), World Journalism Education Congress (WJEC), Visions Cairo Egyptian Short Film Festival and the National Council for Women (Egypt).
Fellowships
Fellowships are highly competitive awards. They are open to new students and may also be available to continuing graduate students who display superior performance in their academic endeavors, depending on the availability of allocated funds for a given fellowship award.
Instructors
Our program faculty are committed and experienced professionals who are experts in their chosen fields. We also work with external industry professionals to enhance students' learning and expand their networks.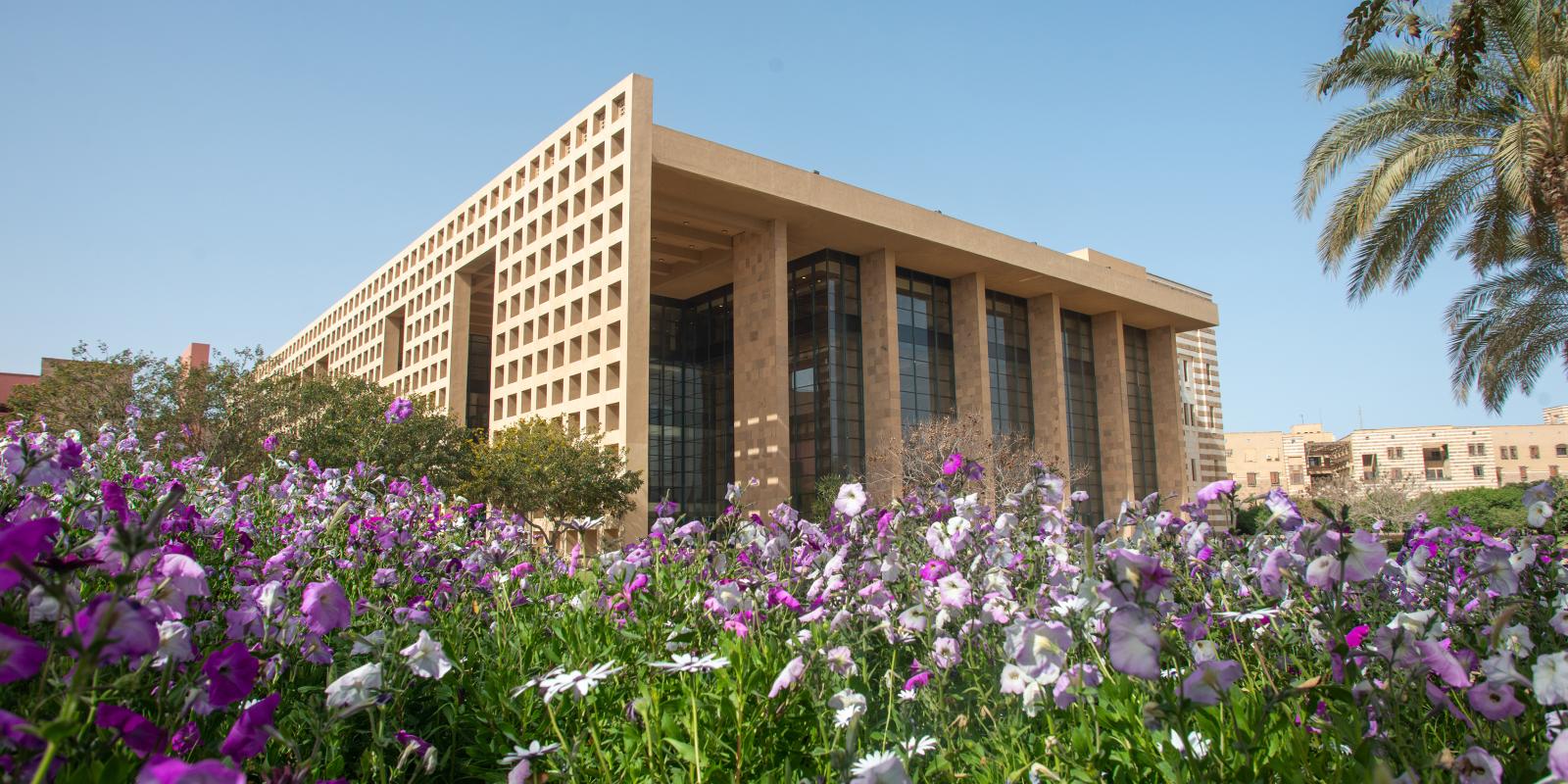 Discover More in Academics
Learn more about the Kamal Adham Center for Television and Digital Journalism