Teaching Arabic as a Foreign Language (TAFL) - MA
Program Overview
AUC's Master of Arts program in teaching Arabic as a foreign language (TAFL) is a distinctive degree program with few, if any, counterparts in other American universities.
Among the reasons for its success is the fact that TAFL's mission and that of the ALI dovetail very nicely: ALI's various programs host a large pool of non-native learners, while TAFL students, through a combination of study, research and hands-on training, gain experience and competence in teaching. TAFL students enjoy the opportunities they have to: interact with the experienced faculty members of the institute outside of classes, as is possible during workshops and in mentoring situations; and to directly observe and participate in the teaching process, furnished by the practicum courses whereby our students are expected to observe and teach up to 35 hours per semester.
Also, opportunities for unpaid assistantships are available. The cooperative exploration of practical pedagogical issues is deemed valuable. As a result, our students become familiarized with theory as well as practice in the field of language teaching.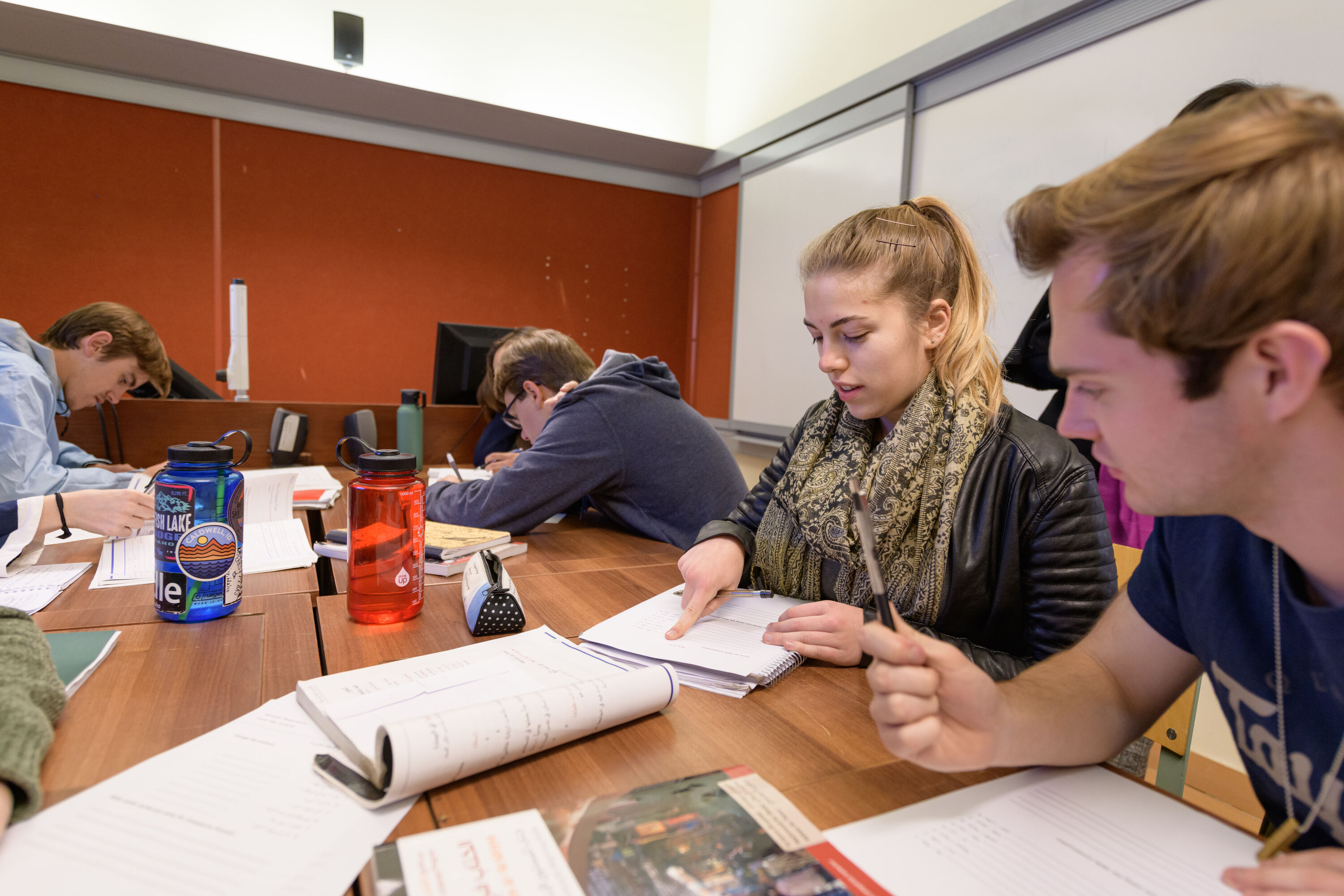 Teaching Arabic as a Foreign Language (TAFL) - MA
Degrees and Admission Requirements
Non-native speakers of Arabic and holders of university degrees with specializations other than Arabic language or Islamic studies must demonstrate that their proficiency in Arabic is adequate for study in the program through an Arabic language entrance exam and an interview offered by the TAFL program.
Learning Outcomes
The master's degree requires two years of residence and covers the areas of linguistics, second language acquisition, and methods of teaching foreign languages. Although it is preferable that TAFL MA applicants have teaching experience, those with little or no teaching experience are also accepted into the program, and are required to work as unpaid assistants for at least one semester before graduation.
The courses have been structured to promote research as well as to develop highly trained teachers. A number of issues related to the role of Arabic in modern society are also freshly examined, such as current methods of teaching Arabic to children, reform of the writing system, grammar reform movements, and the problem of diglossia. The TAFL program seeks to inspire new approaches to these problems.
Career Paths and Practical Experience
The increasing number of learners of Arabic has resulted in a steep rise in the demand for teachers of Arabic as a foreign language in Egypt and abroad. More and more universities and private institutes are offering Arabic as a foreign language course, which led to a rise in the need for TAFL graduates. This is reflected in the increasing number of TAFL students who teach in prestigious Language programs abroad even before their graduation, and the participation of our more promising students in international conferences.
Fellowships
In addition to the fellowships and scholarship opportunities that are managed by the dean of graduate studies, some funding opportunities are particularly relevant to students interested in the MA in TAFL, including: