Journalism and Mass Communication - MA
Program Overview
The master's program in journalism and mass communication is designed to provide intellectual growth and advanced training for persons already engaged in mass media or public information work. Students wishing to specialise in a particular area, such as marketing communications or international business journalism, sociological or political communication, are encouraged to design a sequence of elective courses that best meet their interests.
The program plays a major role in developing the region's print, advertising and broadcast media. It immerses its students in the industry to become perfectly in tune with the challenges and expectations they are to face.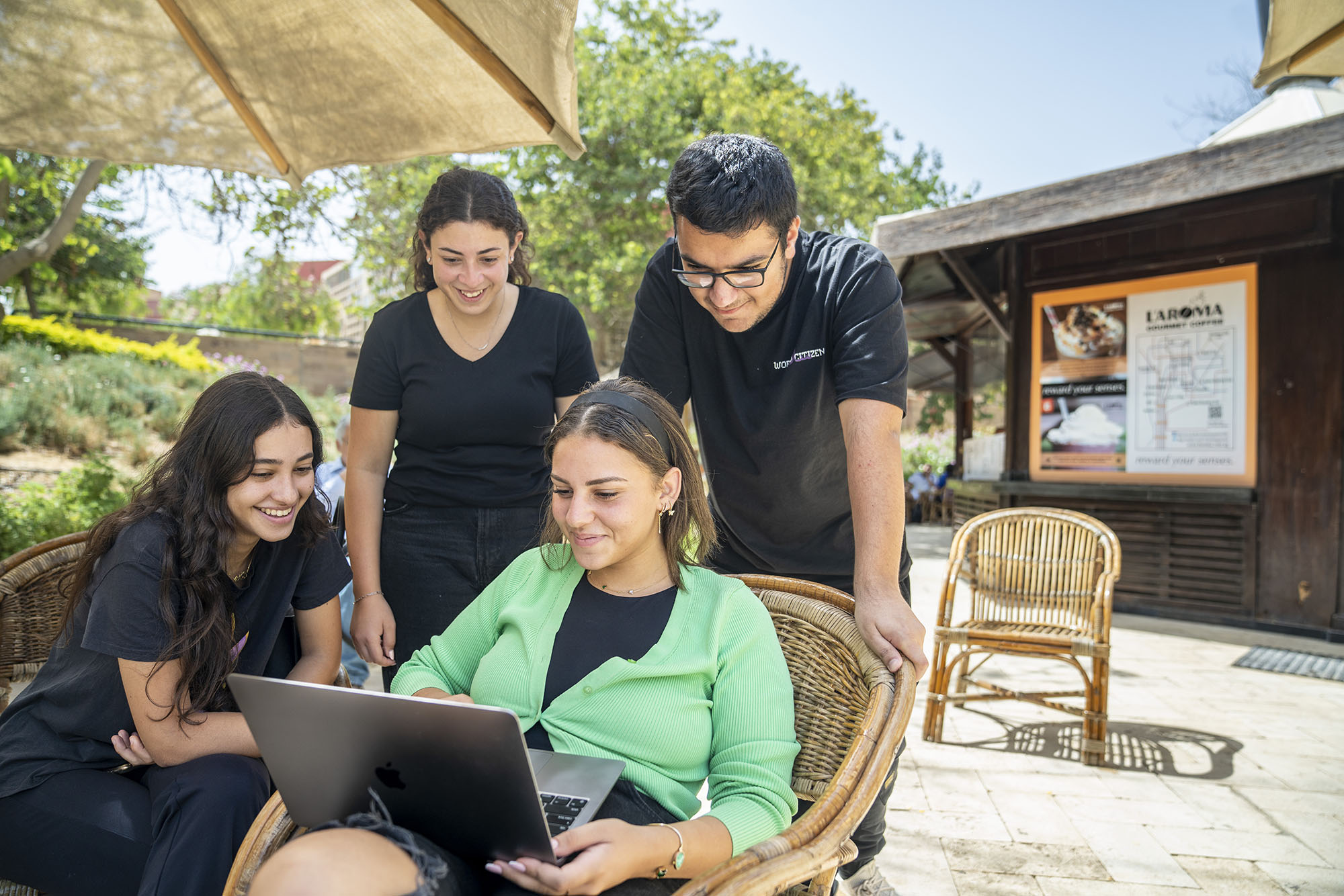 Journalism and Mass Communication - MA
Degrees and Admission Requirements
Students wishing to pursue a Master's degree in Journalism and Mass Communication should meet the minimum academic and admission requirements set by AUC.
Learning Outcomes
It provides students with the necessary tools to be prepared for our rapidly changing world. The Caravan has been the student newspaper at AUC since 1921. Since then, it has graduated hundreds of young ambitious journalists who have gone on to career-defining jobs at Reuters, AP, CNN, the Washington Post, Al Arabiya, Bloomberg, Daily News Egypt, DMC, CBC and others.
Numerous JRMC students take part in regional and international programs such as the Arab Media Young Leaders Program and the inaugural Broadcast Educators Association 48-Hour Film Festival where they won many awards.
Career Impact and Practical Experience
Types of companies
Graduates of the program work in newspapers, magazines, digital media agencies, news agencies, media agencies and consultancies, press and communication offices.
Professional and academic positions
Job opportunities of multimedia journalism major include opportunities as editor, reporter, photojournalist, correspondent, head of press, content manager, copy- writer, social media manager, marketing manager, program presenter of editor, media director or manager, critic, columnist, section head, editor-in-chief, commentator, or scriptwriter. Academic career opportunities include teaching and research of media and social communication.
Fellowships
Fellowships are highly competitive awards. They are open to new students and may also be available to continuing graduate students who display superior performance in their academic endeavors, depending on the availability of allocated funds for a given fellowship award.