Masters of Business Administration - MBA
Program Overview
The MBA is internationally recognized as the hallmark of business management ability. The AUC School of Business MBA program provides the knowledge, understanding, analytical skills and technical competencies required to drive successful and rewarding careers in professional management and inspire the global business leaders of the future.
The curriculum follows international guidelines and standards while turning the spotlight on local and regional business. Our MBA program will help you to master the necessary managerial skills to address the challenges and seize the opportunities of today's ever-changing local, regional and global business environment.
An MBA from the AUC School of Business doesn't just put you on the managerial ladder; it takes you to new heights, helping you excel and realize your true potential through a globally competitive and personally tailored education. Despite its long history, our program is constantly being refined, keeping up with the latest developments and techniques in business management and administration. With a firm grasp on real-life business practices and a wide-ranging toolbox of skills enhanced by the confidence that results from hands-on experience, you will be positioned to establish a successful career anywhere in the world.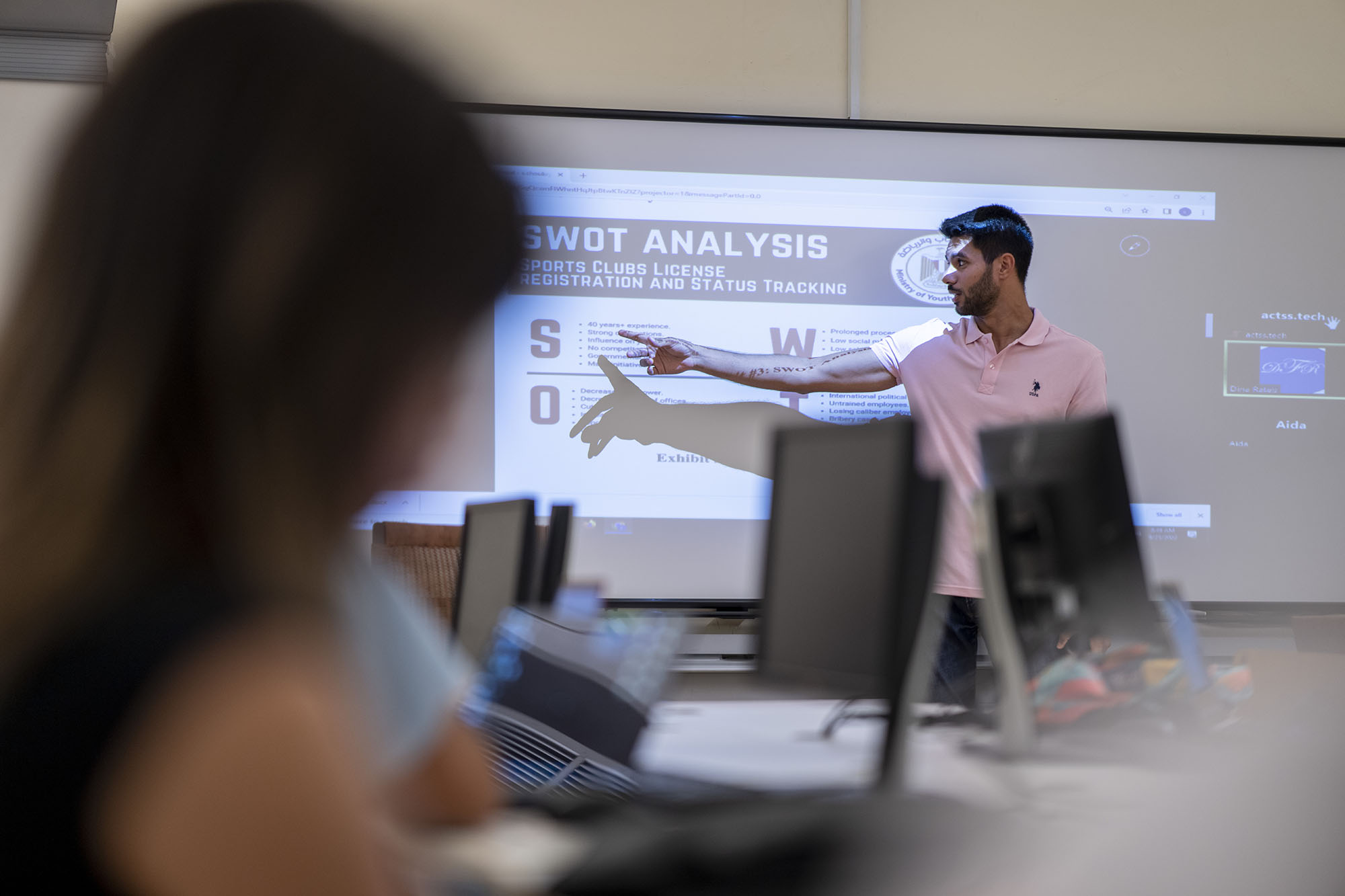 Masters of Business Administration - MBA
Degrees and Admission Requirements
Students wishing to pursue a Master's degree in Business administration should meet the minimum academic and admission requirements set by AUC.
Learning Outcomes
Expand their horizons: With exclusive exchange programs available with several highly rated universities in Europe and North America, you can gain a truly global perspective on business.

Build ties with industry: Our experiential learning model puts you at the forefront of the business world. Through access to guest speakers and business visits, you'll benefit from the first-hand knowledge of CEOs from local, regional and global corporations and develop network contacts ready to be leveraged at any stage in your career journey.

Experience classroom diversity: The MBA's international approach prepares you for a career in global business, as reflected in the geographic and cultural expanse of the course offerings, student body and faculty. Enjoy a multicultural learning experience with students and faculty members drawn to AUC from around the world. With the opportunity to spend a semester or a whole year at a partner university abroad, the MBA program is the perfect way to achieve a global education.

Chart their individual learning and professional journey: At AUC, you can choose the path that fits your chosen career direction. You'll gain foundational knowledge in finance, marketing and management while also enjoying the academic freedom to shape a curriculum suited to your aspirations, whether in the corporate world or entrepreneurship. In an increasingly globalized business community, our Corporate Advancement track will put you in pole position to cope with the demands of strategic finance, marketing and brand management on an international scale. Meanwhile, our entrepreneurship track will give you the edge to start and run your own business at any scale.

Focus on sustainability and development: Sustainability has never been more important in the context of global business. Throughout the MBA program, you will explore the place of the UN's Sustainable Development Goals in business strategy and practice and your own role in addressing the most serious challenges facing the planet.
Career Impact and Hands-On Experience
At the AUC School of Business, we believe in learning by experience and through hands-on exposure to the day-to-day issues that you will face when you enter the professional world. Through this approach, you will learn the value of teamwork and practice the skills and disciplines necessary for success in modern business. We take you beyond the lecture halls to bring classroom learning to life, including through opportunities for corporate engagement, case studies, corporate visits and simulations. You will benefit from the unrivaled knowledge and experience of industry leaders at your disposal. At the same time, the networking opportunities resulting from our global reach and extensive portfolio of partnerships with businesses and business schools across the globe will prove invaluable during your studies and throughout your career.
Fellowships
Fellowships are highly competitive awards. They are open to new students and may also be available to continuing graduate students who display superior performance in their academic endeavors, depending on the availability of allocated funds for a given fellowship award.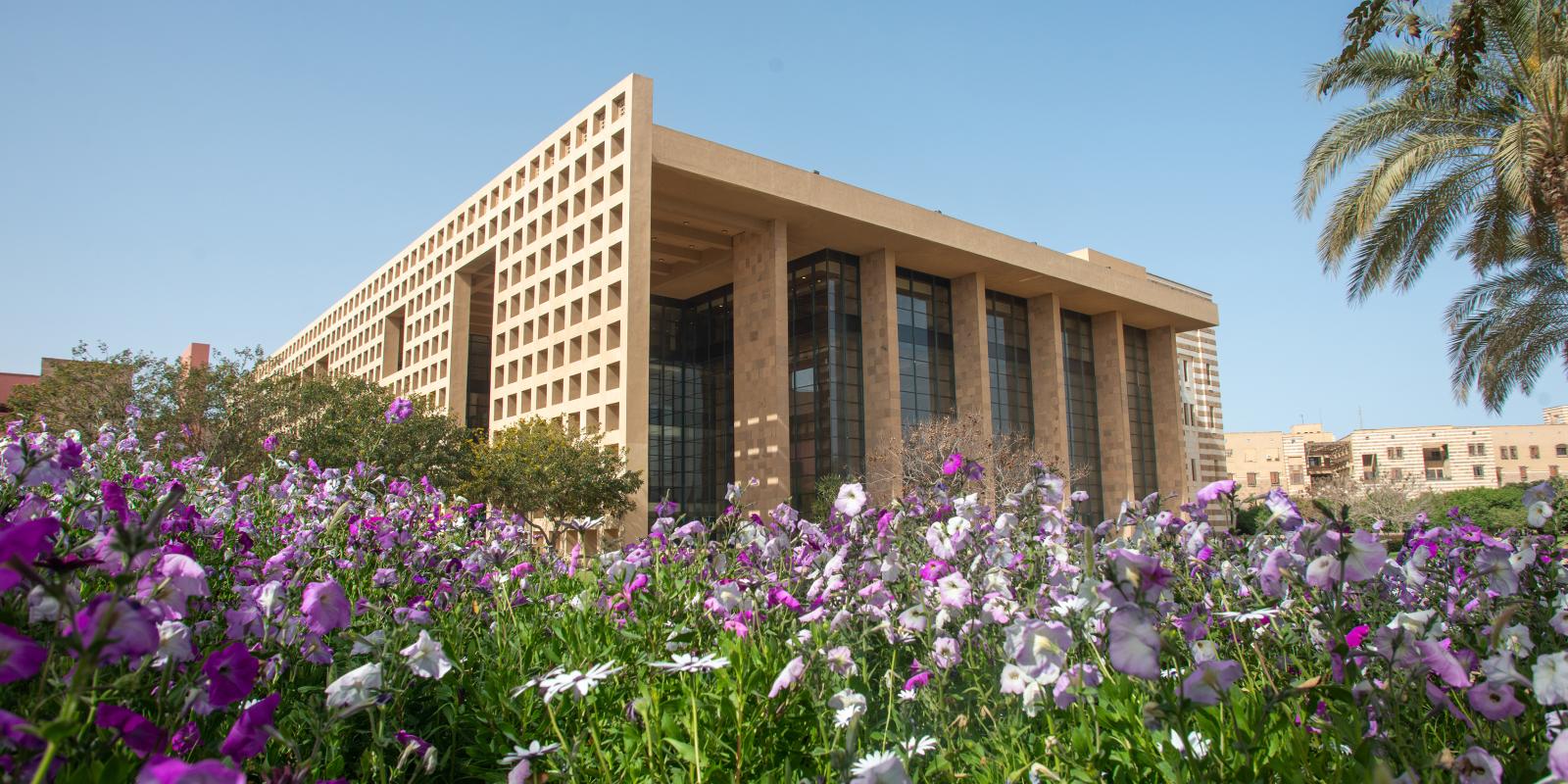 Discover More in Academics
Learn More about our distinguished program instructors, world-renowned experts in high demand for their expertise and qualifications in this field.