AUC Road to College: Open English Access
AUC Road To College: Open English for Success
What is AUC's Road to College Program?
AUC's Road to College program is your free online gateway to independent English-language learning from The American University in Cairo (AUC). Whatever your ability, the program will enhance your English language skills and prepare you for success in school and university.
Who Can Apply?
High school students who are 13 to 18 years old.
Important Dates
The next round will start on Monday, December 12, 2022.
Opportunities for Students after Completion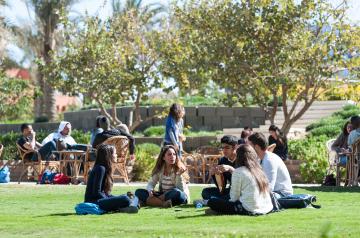 School of Continuing Education
If you have further pre-enrollment inquiries, reach out to our student services team at arc@aucegypt.edu.