Nicholas D. Kristof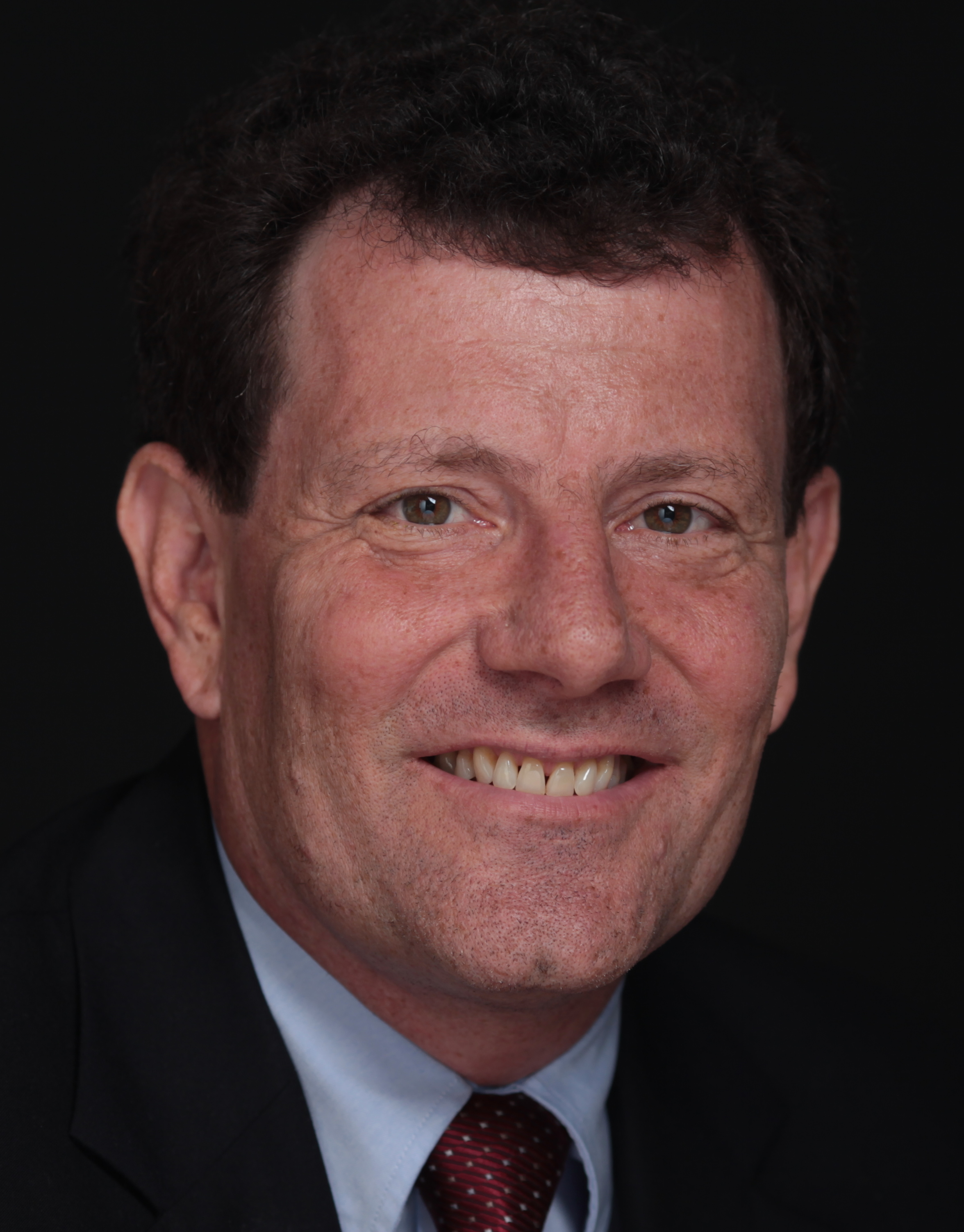 Nicholas Kristof has been a columnist for The New York Times since 2001. He graduated from Harvard, studied law at Oxford University as a Rhodes Scholar, and then studied Arabic in Cairo. He was a long-time foreign correspondent for The New York Times and speaks Chinese, Japanese and other languages. Kristof has won two Pulitzer prizes, one for reporting on China and the other for columns on Darfur, along with many humanitarian awards such as the Anne Frank Award and the Dayton Literary Peace Prize. With his wife, Sheryl WuDunn, he has written four best-selling books, most recently "A Path Appears." Their previous book, "Half the Sky," about empowering women worldwide, was a No. 1 best-seller; others were about China and Asia. Kristof, who has lived on four continents and traveled to more than 160 countries, was The New York Times's first blogger, first video maker, and first Snapchat contributor, and he has more than 4 million followers on social media.
Mohamed El Shafie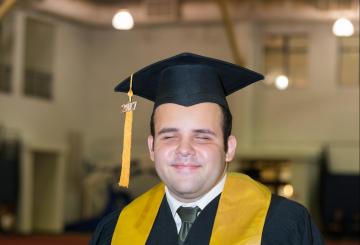 Mohammed El Shafie '17 is a philosophy graduate and recipient of the HSBC Bank Egypt Public School Scholarship and who has taken on new challenges as he stepped up to begin his first year at Harvard Law School in Fall 2017.
"AUC's liberal arts education allowed me to see a great deal more than I would have otherwise," he affirmed. "Professors in the philosophy department were always very willing to discuss theories with me. This is an experience that I don't think I could have found at another institution."
In addition to his active philosophical works with his professors, El Shafie was active in extracurricular activities, writing for AUC Times magazine, helping as a radio program manager and regularly participating in the Philosophy Club. In Fall 2015, El Shafie was awarded the Dr. Ahmed and Ann M. El-Mokadem Study Abroad Scholarship to participate in an exchange program with the University of Michigan. El Shafie is also a skilled and passionate classical pianist who has performed at several events.
With the goal of promoting discussion and engagement among students of diverse backgrounds, El Shafie founded a reading society that brought together participants from AUC, Oxford and several other American universities. Named MensCiceronis, the group regularly meets to dissect the classics of Western and Judeo-Islamic political philosophy.
Beyond his University activities, El Shafie, who is visually impaired, demonstrated a passion for teaching Braille and helping to increase the number of Braille translations available to visually impaired individuals. He worked with the Egyptian Parents Association for the Visually Impaired, teaching Braille reading and writing, Braille music, adaptive technology, Microsoft Word and English in different programs. He volunteered with Bookshare, working on scanning and proofreading books for Braille translation. He also took the initiative of developing the first draft of an electronic Braille edition of Shakespeare's complete works.
El Shafie hopes to "work toward bringing the Islamic and Western worlds closer to one another". His dream is "to avert the danger of terrorism by establishing a genuine philosophical foundation for a true understanding between East and West."
Radwa Hamed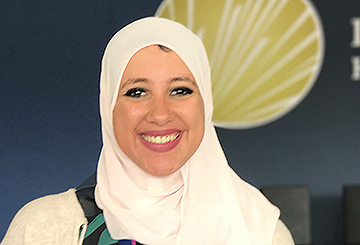 Radwa Hamed '17, computer engineering and electronics and communications engineering double major, was recently chosen to receive fully funded fellowships to pursue her graduate studies at Stanford University as members of the 2019 Knight-Hennessy Scholars program. AUC is the only University in the Middle East that has representatives in this year's cohort of the program.
Radwa had also won first place at the NYU Abu Dhabi (NYUAD) International Hackathon for Social Good in the Arab World for developing an application, Hiat (حياة), a job portal platform and digital wallet that allows refugees to access job opportunities as well as manage their salaries and finances. Hamed's idea was voted as one of the top 12 ideas, and she was paired with a team and mentor, Islam El Ashi, a software engineer at Twitter.
"Refugees don't have any legal documentation when it comes to dealing with banks and financial institutions," said Hamed. "This app allows refugees to receive their salaries through the digital wallet and then use the app to shop at local stores and establish a credit history." Since refugees are able to attain their work permits in Turkey, Hamed's team decided to concentrate on Turkey as the target market.