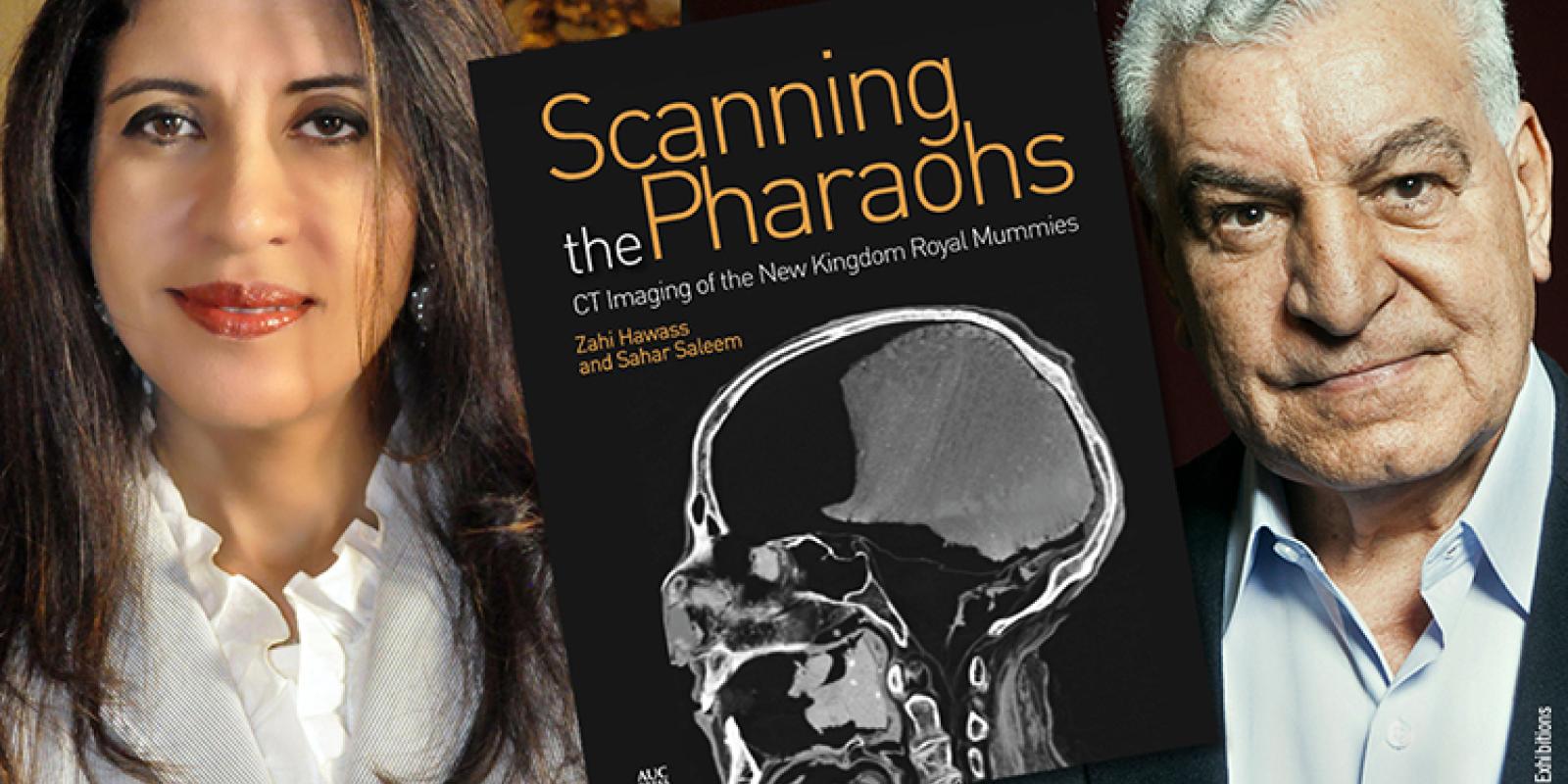 Two AUC Press Books Internationally Recognized as Best of 2016
Two AUC Press Books Internationally Recognized as Best of 2016
Two AUC Press books have been internationally recognized as distinguished works of 2016.
The Financial Times selected No Knives in the Kitchens of this City as one of the top three best Fiction in Translation titles of 2016, and Choice magazine highlighted Scanning the Pharaohs: CT Imaging of the New Royal Kingdom Mummies as one of its 2016 Outstanding Academic Titles, reflecting "the best in scholarly titles reviewed by Choice" each year. Selection criteria for the latter include "overall excellence in presentation and scholarship, importance relative to other literature in the field, distinction as a first treatment of a given subject in book or electronic form, originality or uniqueness of treatment, value to undergraduate students and importance in building undergraduate library collections."
"That the AUC Press — a University press located in the Middle East — should be recognized internationally in the same year for publishing both an outstanding novel and an outstanding academic title is a testament not only to the very high level of authorship we attract as a global publisher, but also to all the staff at AUC Press, who have so completely embraced producing print and digital books for the international market over the past four years," said Nigel Fletcher-Jones, director of AUC Press.
Written by Syrian author, screenwriter and poet Khaled Khalifa, No Knives in the Kitchens of this City was awarded the Naguib Mahfouz Medal for Literature in 2013 and was shortlisted for the International Prize for Arabic Fiction in 2014. Recently reviewed by The New York Times as having "beautiful" writing, the book traces the life of a Syrian family in Aleppo and how it descends into tragedy and ruin. "Cities die just like people," wrote Khalifa.
"This is the novel of contemporary Syria, which explores destruction, death and desolation so hauntingly," said Tahia Abdel Nasser '96, '99, assistant professor of English and comparative literature and a member of the award committee that granted Khalifa the Naguib Mahfouz Medal for Literature. "With admirable courage, Khaled masterfully writes about the solitude of one family, the ruins of a city and a profoundly human story."
Co-authored by Zahi Hawass, Egypt's former minister of state for antiquities, and Sahar Saleem, professor of radiology at Cairo University, Scanning the Pharaohs analyzes the cutting-edge imaging technology, including multi-detector computed tomography, DNA analysis and 3D scanning, used to examine the royal mummies of the New Kingdom. The new imaging techniques not only uncover an abundance of information about each mummy, but also provide detailed images of the remains, with the anatomy of each face discerned for a more accurate rendering of a mummy's facial features. The book presents surprising results about the genealogy of, and familial relationships between, ancient Egyptians, as well as some unexpected medical discoveries. "An extraordinary and invaluable study of Egyptian royal mummies, using the most recent technologies and analyses," said Salima Ikram (YAB '85), professor of Egyptology and head of AUC's Egyptology Unit. "The book is wonderfully engaging and accessible."
For more about AUC Press, click here.