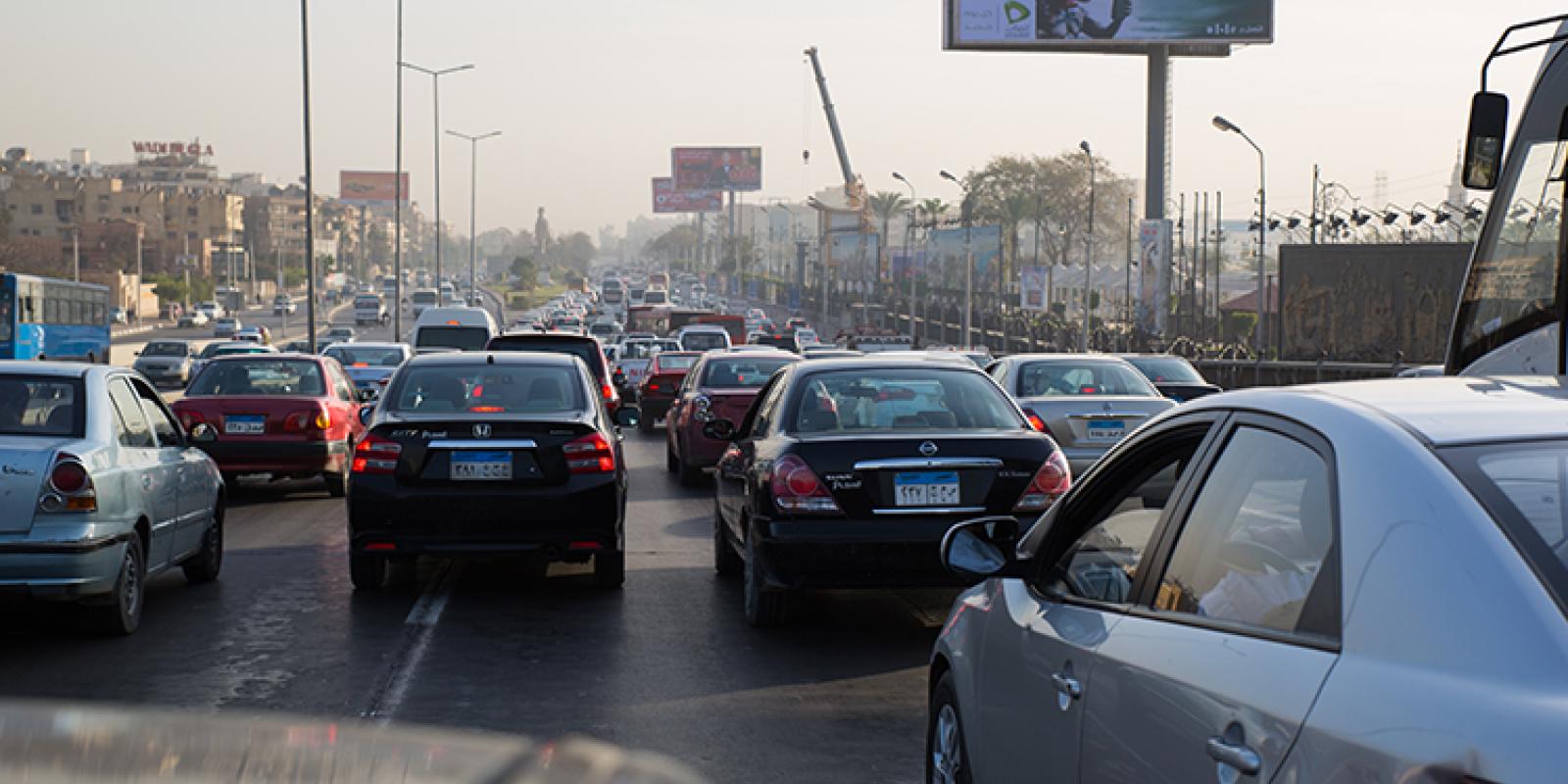 Arrive Alive: Putting an End to Road Traffic Accidents
Arrive Alive: Putting an End to Road Traffic Accidents
Egypt has one of the highest rates of road accidents worldwide, with more than 12,000 fatalities each year, according to the World Health Organization. In 2015, 25,500 people in Egypt were either injured or killed in road crashes.
World Day of Remembrance for Road Traffic Victims is commemorated each year on the third Sunday of November to remember those who have died or were injured in road accidents. In an effort to promote safe driving practices among AUC students, the Parents Association (PA) has initiated Arrive Alive, scheduled to be launched at the start of the Spring 2017 semester.
"This initiative is a result of the road accidents AUC students have experienced, and the alarming number of road accidents and fatalities in the country in general," said Maha Abdel Naser, member of the Parents Association and head of the initiative. "The long-term goal is to increase the number of students adapting safe driving practices, thus reducing the number of accidents."
With the support of PA members volunteering to give their time and effort to this cause, the initiative will embark with a strong awareness campaign to encourage students to drive responsibly. "The campaign will be multifaceted, spanning from posters and flyers to interviews with survivors of car accidents whose lives have changed forever," said Abdel Nasser. "Showing students what could happen can teach them the consequences of being irresponsible drivers."
As part of the initiative, students will take a number of training courses on diverse topics, such as first aid, defensive driving skills and formal driving practices. Other campaign plans include getting involved with initiatives that have similar goals, whether it is through organizations or mobile applications, and collaborating with sponsors who can enrich and add value to the campaign.
For PA members, Abdel Nasser noted, Arrive Alive has been created out of sincere concern for AUC students. "At the end of the day, we as parents only want roads to be safer for our children, as well as their own," said Abdel Nasser. "So we have to take appropriate action to secure their safety, and work hard to make sure our campaign is effective and creates a positive impact. More importantly, youth need to take driving seriously enough."