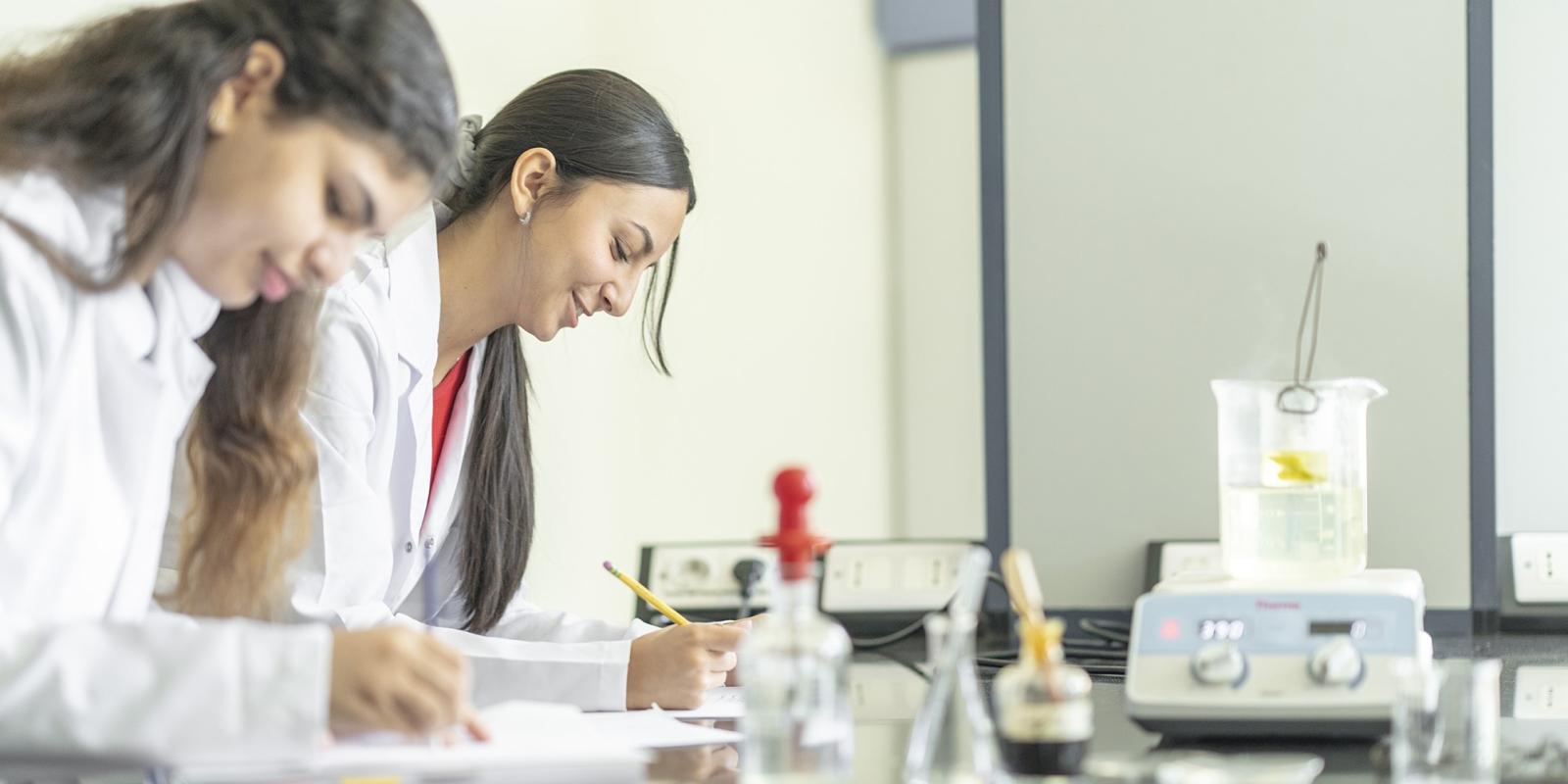 Raising the Bar: New Scholarship Program to Support Excellent Students
Raising the Bar: New Scholarship Program to Support Excellent Students
AUC launched the Excellence Scholarship Program this year, offering scholarships to high-quality students who demonstrate excellence in academic or non-academic endeavors while also considering need. This scholarship, which will initiate its first cohort in Fall 2023, will provide financial support based on a number of criteria and will cover from 20% to 100% of tuition.
"We want to continue building on AUC's reputation as an outstanding intellectual institution," explains Provost Ehab Abdel-Rahman. "The Excellence Scholarship Program will attract students who raise the bar for themselves and their peers."
What are the criteria for the program?
Students who are selected for the scholarship will be expected to show excellence in one or more of the following categories: academic achievement from all high school certificates, international diversity, Egyptian national certificates, talents, leadership and community service, and commitment to liberal arts majors.
The amount awarded in each scholarship is based on the number of categories in which the student demonstrates excellence. The more areas they excel in, the higher the percentage of their tuition coverage. For instance, a star squash player with an impressive academic record and a commitment to community service will have matched three of the criteria and be awarded the corresponding amount of tuition coverage. While excellence is a necessary condition to compete for this program, financial need is also considered. Those students who demonstrate both merit and need will be highly competitive. Read more about the criteria here.
"We want to invest in students who have the potential to become agents of change," states Ahmed Abdel-Meguid, associate provost for enrollment management and professor in the Department of Accounting. "The common characteristic in students to be considered for this program is excellence, meaning those who will contribute to the AUC community and for whom the AUC experience will amplify their impact once they graduate."
How will this help the University?
Bringing high-quality students, regardless of their financial circumstances, will help enrich AUC's community. "The program will enhance diversity at AUC," says Abdel- Meguid. "It will enable students with skills in sports, arts and music, experience in leadership and community engagement — in addition to students who are interested in pursuing liberal arts majors — to study at Egypt's top University. It will also attract international students and those from different secondary school educational backgrounds."
The Excellence Scholarship Program is similar to the University's previous merit scholarship, but while the merit scholarship only considered academic achievement, the Excellence Scholarship will support students who are both academically elite and diverse in their skills and interests. It will also factor financial need in the allocation.
By expanding the criteria for financial support, this program will raise the standard for AUC students both in and out of the classroom. "Quality comes first," says Abdel-Rahman. "By seeking incredible students through this program, we will be improving the student body as a whole. They will challenge themselves, their peers and their instructors to be the best they can, and this in turn will produce better graduates."
How will the University continue to support these students?
The program will encourage students to fully integrate into the AUC community during their time at the University. "We developed a committee that is interviewing former scholarship students on their AUC experience and using that information to improve the experience of the new cohort," Abdel-Rahman explains. "For instance, in the past, we coordinated activities like leadership workshops that kept students within their respective AUC programs. Now, we will design our workshops to combine students from different programs to encourage a strong and diverse social and academic experience."
While the University expects excellence out of its scholarship recipients, it is also prepared to give excellence in return. "Through its well-rounded liberal arts education, AUC provides its students with the knowledge, skills and attitude they will need to accomplish their goals and achieve their dreams after graduation," Abdel-Rahman says.