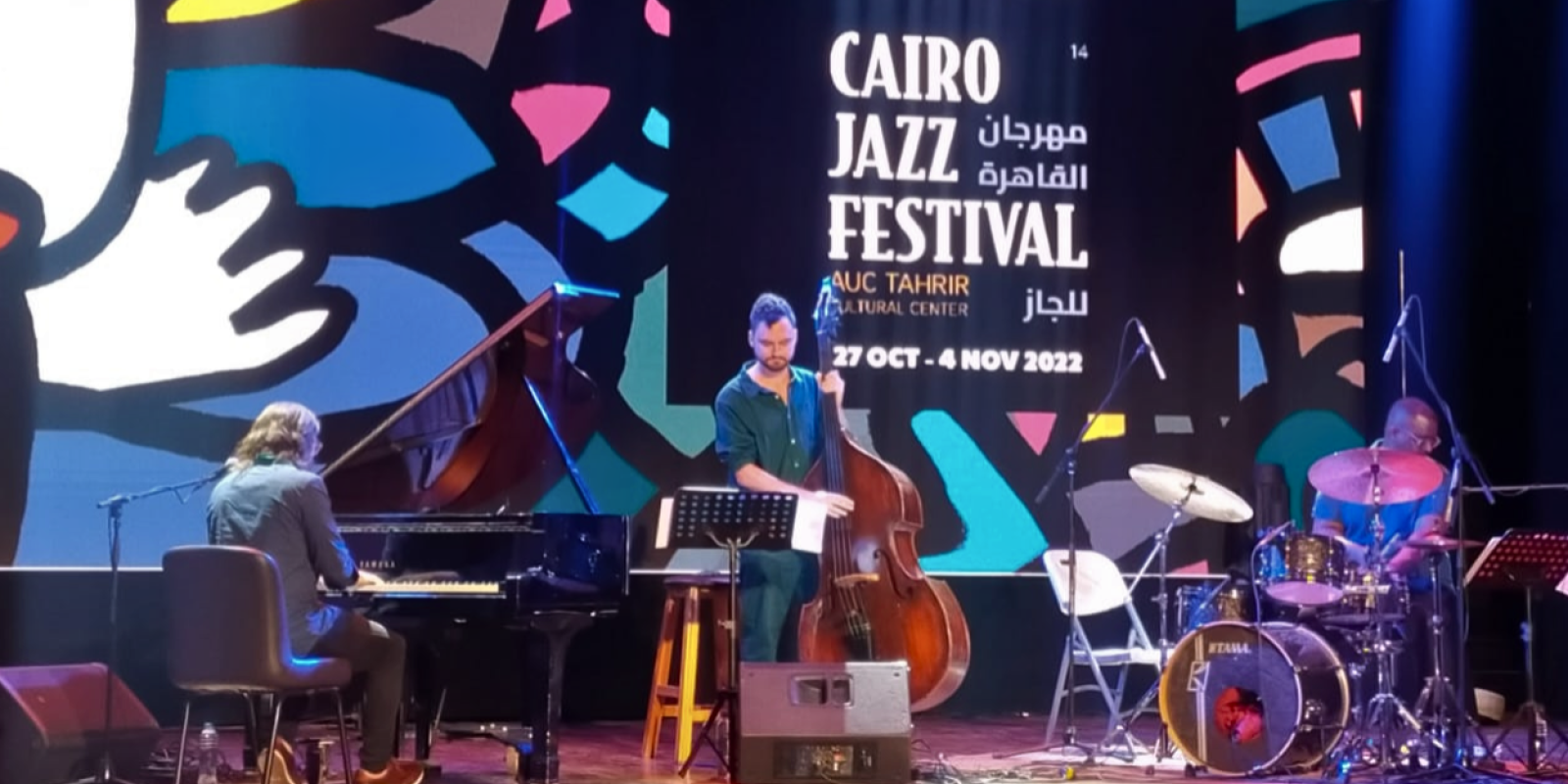 Prominent American Jazz Musicians Tour Egypt with AUC's School of Continuing Education
Prominent American Jazz Musicians Tour Egypt with AUC's School of Continuing Education
It's been all about jazz these days at AUC's School of Continuing Education (SCE). In partnership with the U.S. Embassy in Cairo, SCE hosted acclaimed American musicians in Egypt during the 14th edition of the annual Cairo Jazz Festival.
"Jazz is the ultimate American musical form that has become a global phenomenon, with a rich history of cultural diplomacy that brought us the iconic picture of Louis Armstrong at the pyramids," remarked SCE Dean James Ketterer. "We are proud to continue the legacy this year with our partners at the U.S. Embassy in Egypt by hosting these world-class musicians in a variety of enriching musical and educational activities."
The cultural exchange initiative came in the form of two American music ensembles coming to Egypt on different but overlapping tours.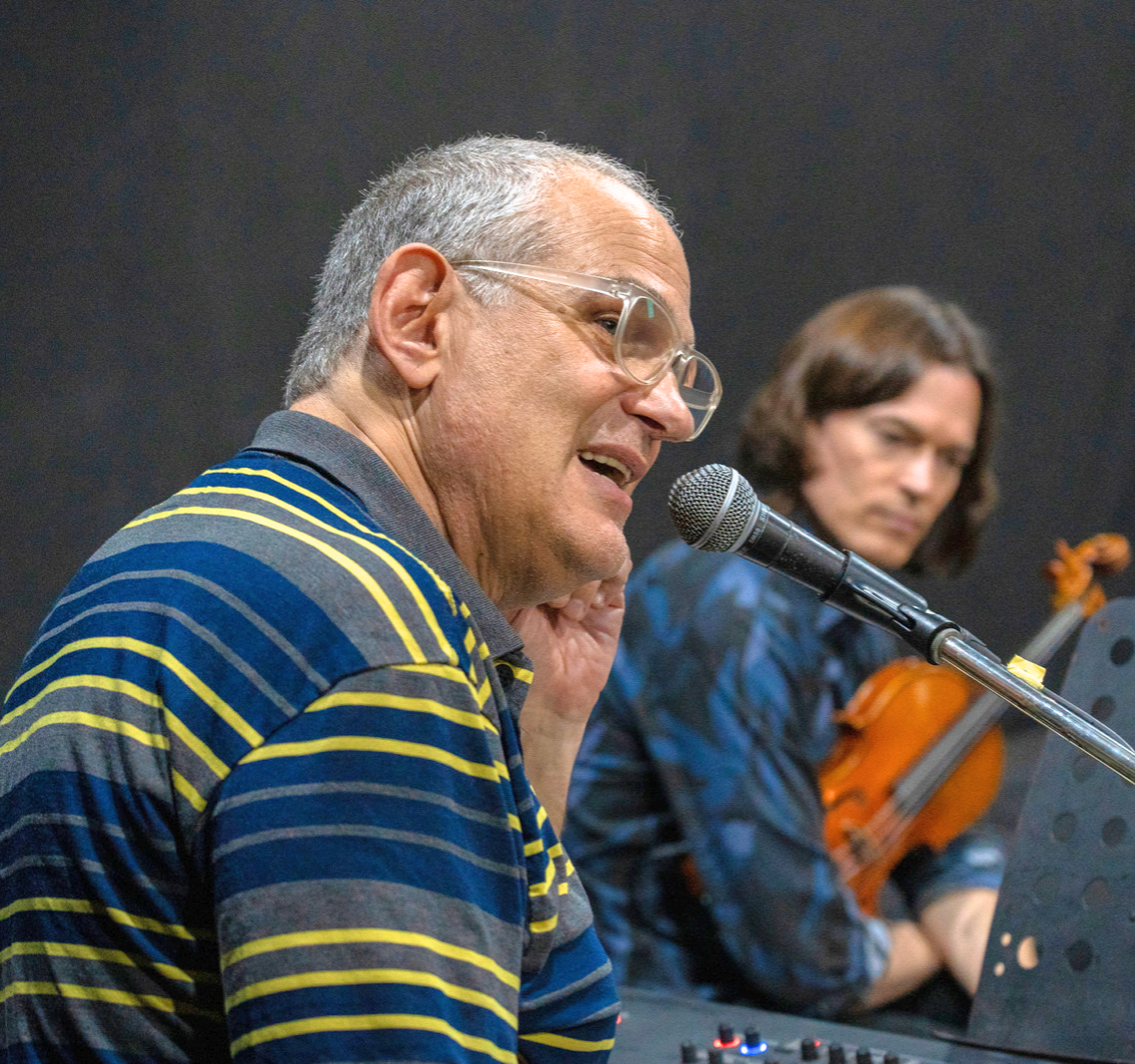 The first group was the violin-piano duo of Steve Sandberg and Zach Brock. Sandberg is a three-time Emmy-nominated composer and pianist. Brock is a two-time Grammy award winning composer and violinist.
"This has been unforgettable. The team made our jobs easy and the eagerness of the musicians we met was inspiring. I look forward to returning to Egypt as soon as possible," reflected Zach Brock.
The other group was a trio that included Fulbright alum at the Egyptian music conservatoire, Dave Meder, who is a prominent pianist, composer, and educator; Michael Piolet, a drummer with extensive academic and performance experience coming to us from Broadway as percussionist for the Hamilton; and the eclectic bassist and composer, Ben Tiberio, who has presented his talent across the world in many ensembles and genres.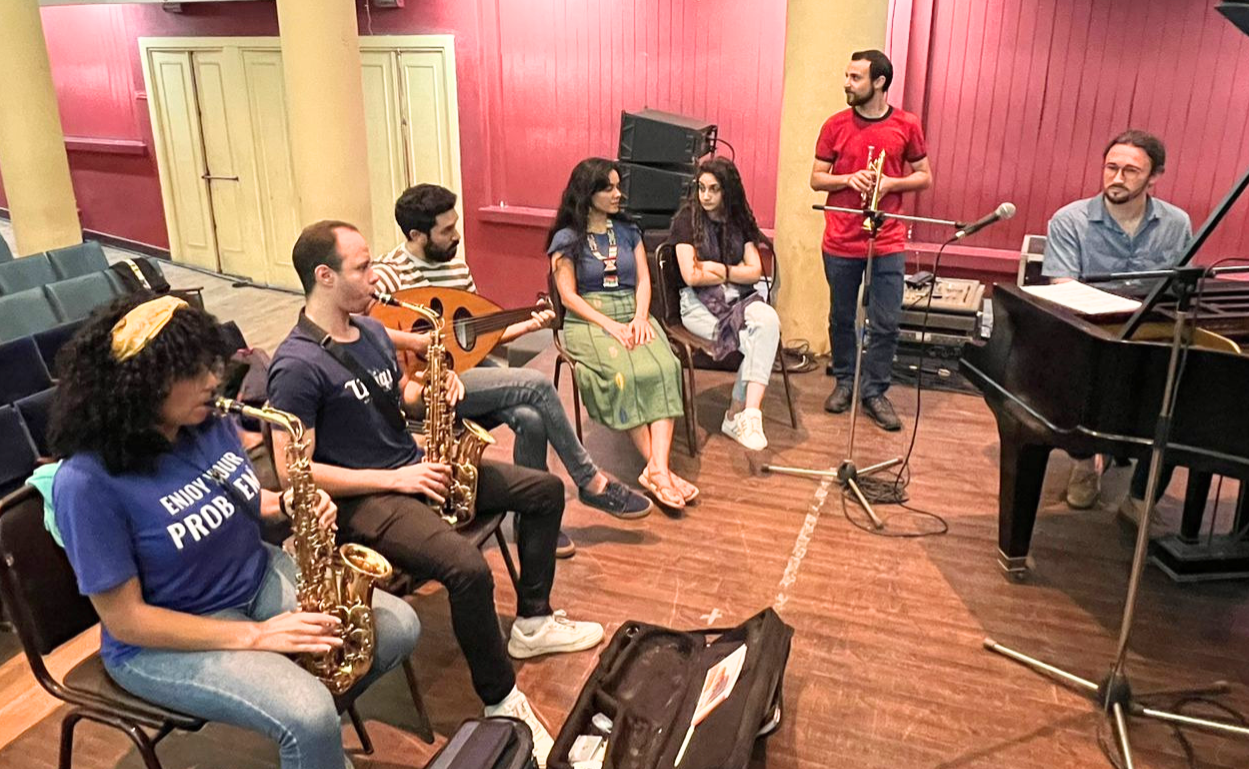 In addition to packed performances at the Cairo Jazz Festival, the world-class musicians engaged with communities across Cairo and Alexandria through masterclasses, workshops for beginners and professionals and guest lectures, as well as a public talk on the connection between creativity and wellness. This was carried out in collaboration with some of Cairo and Alexandria's cultural and music hotspots, such as the Cairo Jazz Festival, the Jesuit Cultural Center in Alexandria, Music Hub and the AUC Music Department.
"Egypt is full of musical talent. I'm happy to come back and experience that," added Dave Meder.
This cultural and artistic initiative is a demonstration of SCE's mission to expand life enrichment programming. From here until next year's jazz season, stay tuned!