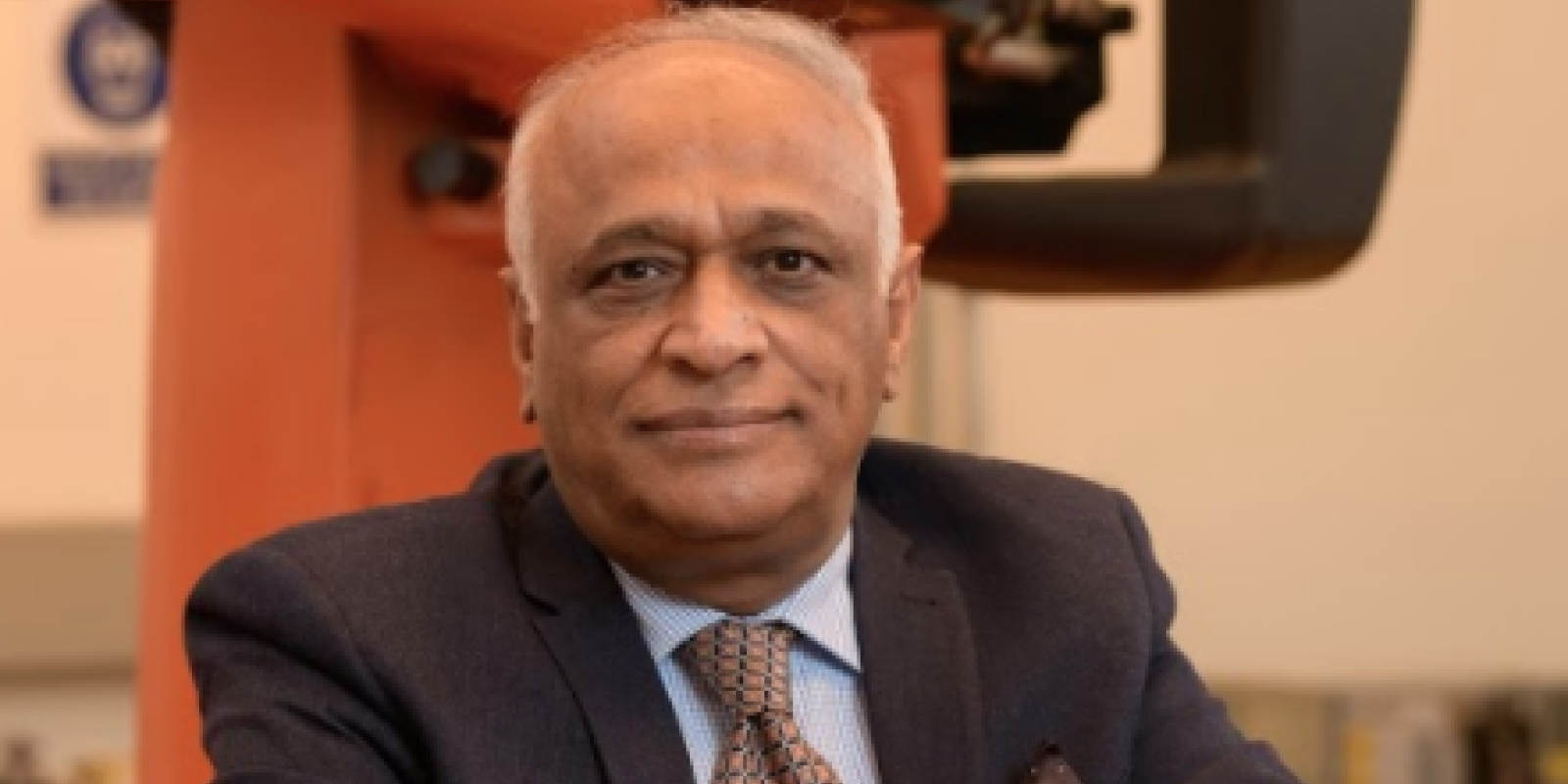 A Passion and a Duty: Serving Humanity Through Robotics
A Passion and a Duty: Serving Humanity Through Robotics
For Maki Habib, professor of mechanical engineering, taking part in the growth and development of mechatronics and robotics isn't just a passion but a duty.
"It is essential that I contribute to the advancement of interdisciplinary robotics and mechatronics through my own research activities and the education of my students as a social responsibility to establish the next generation of researchers and professionals," he said.
Habib was globally recognized as one of the top 2% most impactful scientists, named in the Stanford-Elsevier's Scopus database of the most cited scientists.The list includes the top 2% scientists in 22 scientific fields and 176 subfields, and provides standardized information on citations, h-index, co-authorship-adjusted hm-index, citations to papers in different authorship positions and a composite indicator.
The recognition is "remarkable," but also comes after years of hard work in research and development in different countries, Habib said. His research spans various areas, all of which are of growing importance with global trends in advancing machine learning and AI.
"Engineering science research in my area is fascinating, challenging and exhilarating," he said.
Mechatronics merges the principles of mechanics, electronics and computing to produce more simple and reliable systems. Its applications are found everywhere — from electrical autonomous cars (think Teslas) and drones, to smart home features and biomedical robots.
As our reliance on these technologies grow by day, the need for innovation and advancement grows with it. With the aim to improve these systems, mechatronics engineers like Habib pave the way for more affordable manufacturing, higher quality goods, and reduced time, all which help with the accessibility of these technologies around the world. Habib likes to think of it as a service to people.
"I have the philosophical vision of an interdisciplinary research and development approach that serves society and humankind," he said. "Such an approach can forge much-needed connections between disciplines and represents the guiding principle and rational basis of human life and the insight of engineering sciences."
This all inspires new ideas and more efficient problem solving, he added, through modern research, enhancing personal knowledge, enriching experiences toward academic excellence, supporting innovative development and elevating teaching quality.
Habib currently has a number of projects in the works. In the field of autonomous vehicles, he is developing an autonomous car with enhanced safety features — which should be ready and tested by the end of 2022 — and creating drones for purposes beyond entertainment and social applications.
In the medical field, Habib is using bio signals to develop brain-computer interface, an ambitious yet sought after system that can potentially replace lost functions like speaking or walking in those who are physically impaired. More so into healthcare, some of Habib's work focuses on using machine learning to improve disease detection and early signs of breast cancer. Apart from designing different robots targeting a variety of issues like mine detection, he's completed prototypes of those found in smart home features.
And there's much more on the way. Some upcoming projects focus on developing nanorobotics, designing a new autonomous underwater vehicle and improving autonomous driving.
Habib says that the driving force behind his work is a commitment to caring, loving and taking on challenges. It's the knowledge that hard work and research can lead to actual change and a more sustainable future.
"Do what you choose with care, commitment and love as a hobby in the best way possible while facing the challenges toward developing creative and innovative solutions," he said.