A Legacy of Learning: AUC's Center for Learning and Teaching Celebrates 20 Years
A Legacy of Learning: AUC's Center for Learning and Teaching Celebrates 20 Years
AUC's Center for Learning and Teaching is celebrating its 20th anniversary of promoting excellence in teaching and learning. Since 2002, the center has been facilitating top-tier instruction, leading the way in technology integration, offering personalized resources and support to faculty, and participating in community outreach initiatives.
From the Ground Up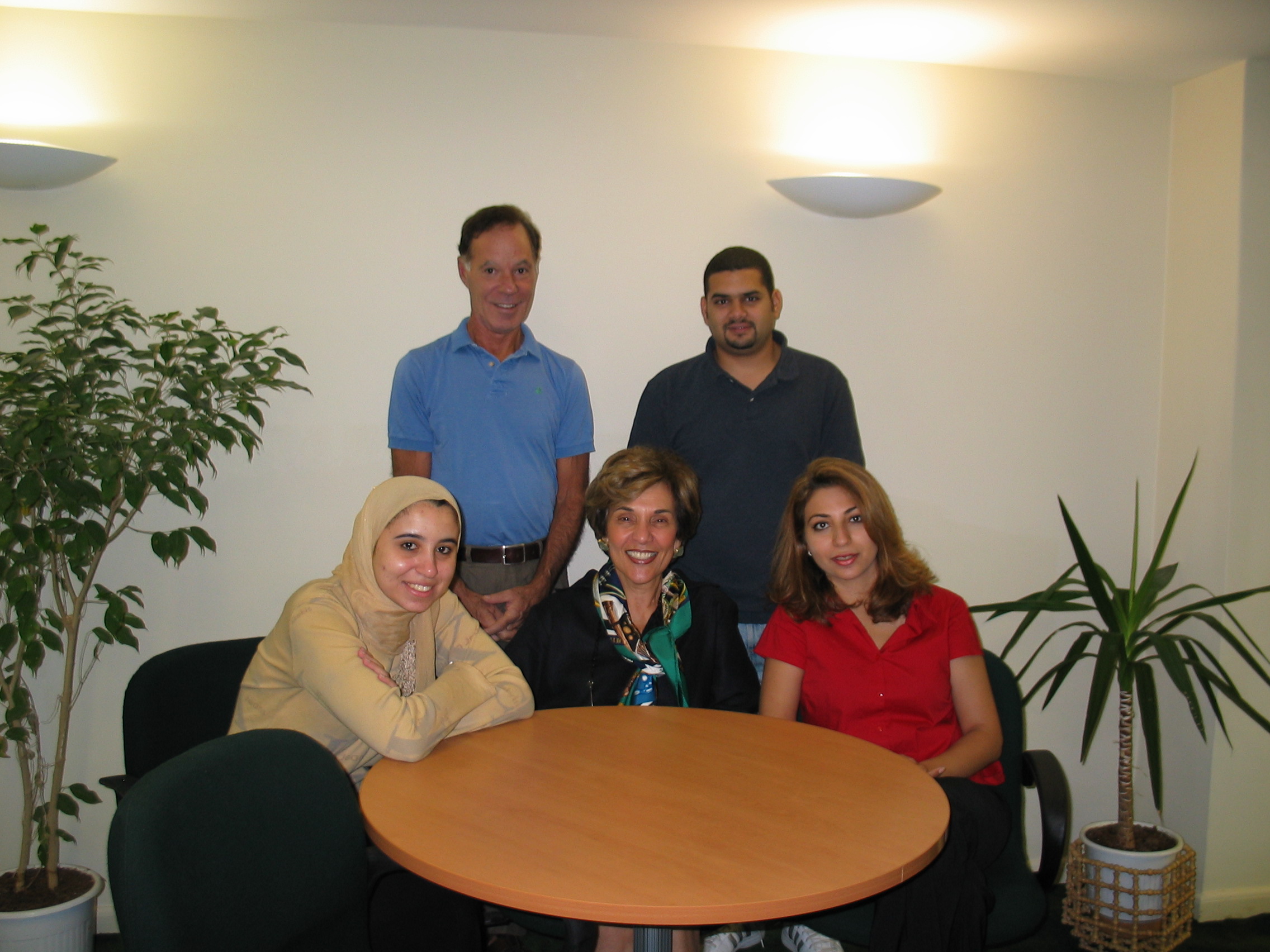 The center was founded by Aziza Ellozy, AUC's associate provost for transformative learning and teaching. Starting from scratch, Ellozy first focused on assessing the needs of AUC faculty and building a strong team. Things quickly escalated from there.
"Three years into the center, we were fully fledged — offering workshops, midsemester assessments, technology support, a newsletter and working with the task force for AUC New Cairo's learning spaces," she said.
Today, CLT's impact is hard to ignore. It has delivered more than 1,200 workshops and training sessions for AUC faculty, reporting nearly 10,000 attendees at these events. It recently played a major role in developing and launching the AUC Road to College program, which offers free, online English-language learning for high school students in Egypt. When the coronavirus pandemic shut down campus, the center immediately jumped in to assist faculty with online teaching.
"When you design for interest and need and adapt to the emerging and evolving landscape of education, you get a really powerful combination," said Hoda Mostafa, professor of practice, a CLT member since 2007 and current director of CLT. "This is what we've been doing from the very beginning and especially throughout the last few years."
Adham Ramadan '91, professor, dean of graduate studies and associate provost for research, and a "frequent flyer" at CLT workshops, aptly summed up the center's impact over the past two decades.
"CLT has been a catalyst for innovative and creative ideas and practices for teaching and learning at AUC and beyond," he said. "It successfully developed a community of learning and teaching focused not only on pedagogical best practices but also on innovation and excellence."
Bridging the Gap
A major thing that the center offers AUC faculty is insight into the student experience within the classroom. Andrew Khalaf '20, who majored in computer science, joined CLT as an undergraduate student technology assistant, where he offered one-on-one technical support for faculty for three years. He recalled the center's essential role as a bridge between students and faculty.
"CLT is one of the few places where professors get to hear and experience the students' side of the classroom," he said. "The center fills the gap between what professors think they might be delivering and what is actually received by the students. Through midsemester surveys, CLT perfectly voices out student concerns, feedback and experiences to faculty."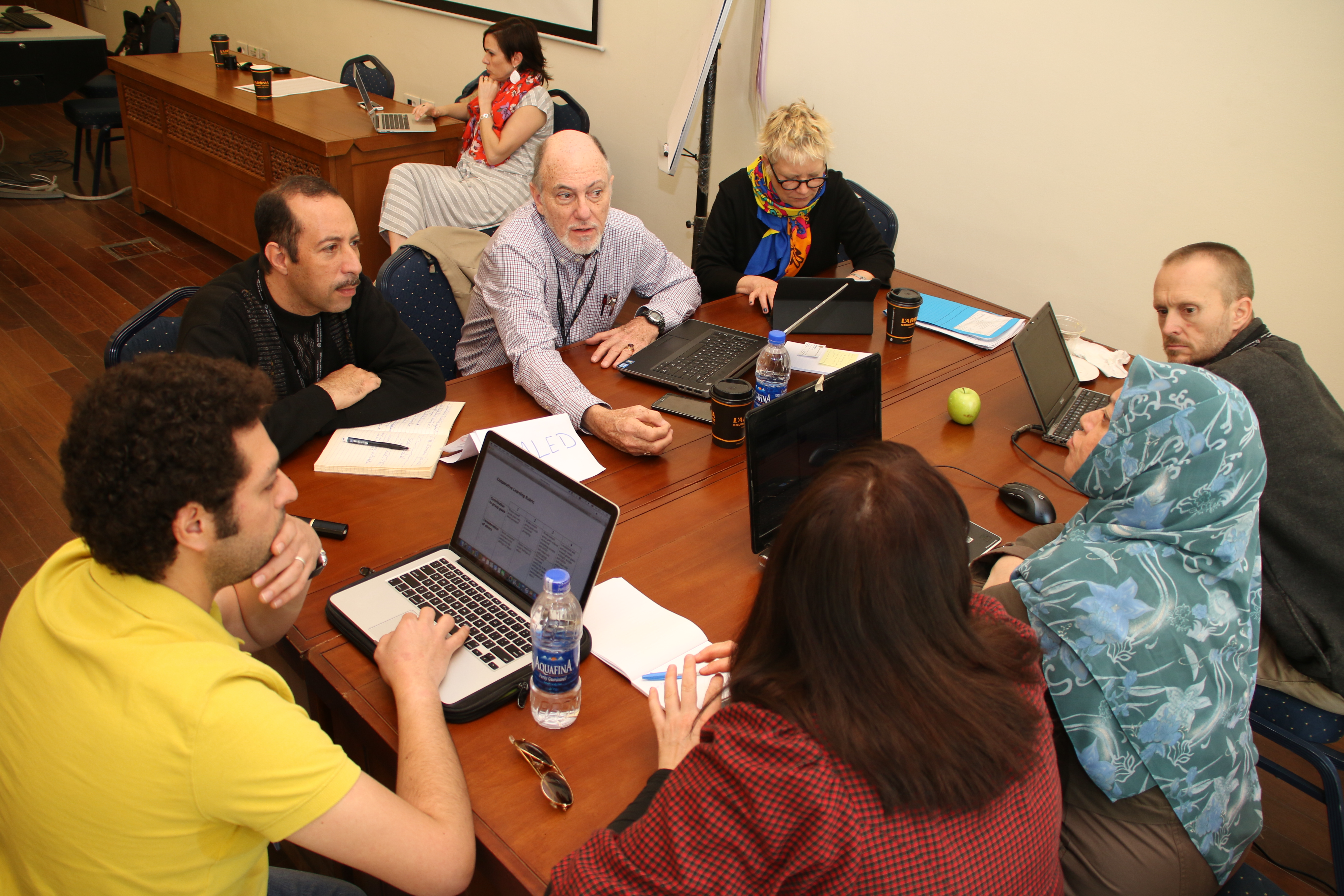 This role was crucial during the coronavirus pandemic, according to Maha Bali '01, professor of practice at CLT. "We weren't just assisting people with online learning technology. We were exploring ways to build community in an online class, as well as navigating that space between responding to AUC's requirements, meeting faculty needs and advocating for the students."
Having been with CLT since 2003, Bali has worn and continues to wear many hats. In her current role, she is responsible for developing and delivering workshops, administering midsemester assessments, assisting faculty with classroom research, offering a yearlong professional learning community for faculty and editing the center's Chalk Talk newsletter, to name a few.
How does she do it all? "Because I love it," she said simply. "Because of our work, AUC faculty are on the edge of what's possible in pedagogy and what's possible with technology in the world."
Staying Current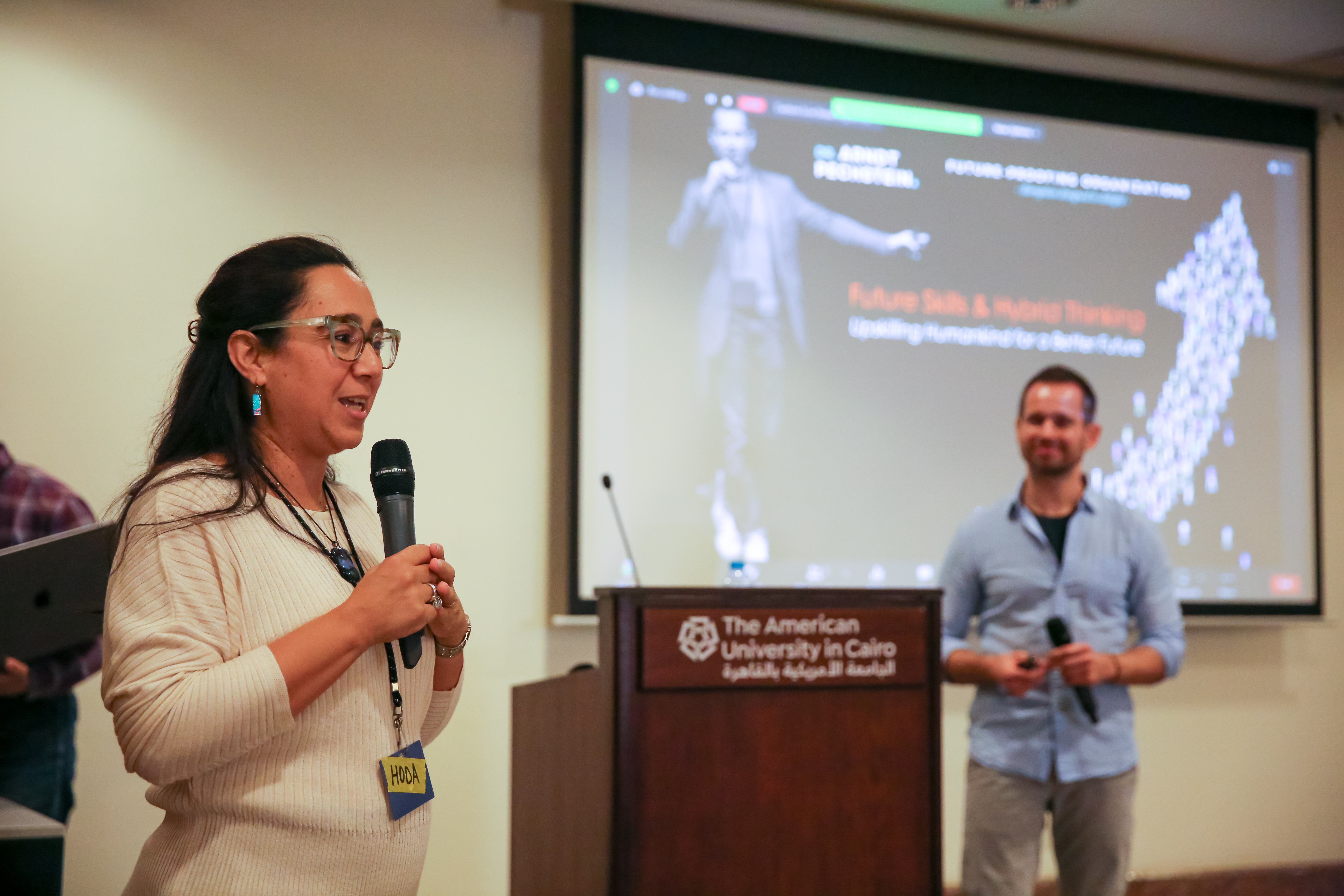 CLT is the only center of its kind in Egypt and the largest in the Middle East and North Africa. "Something that distinguishes us from other centers I've seen in the States is the strong technology backbone that we've built," Ellozy said. "This support and the pedagogy and assessment support that we provide have reinforced each other throughout the years."
As a national and regional leader, the center strives to keep up with the latest trends in teaching and learning. A quick look at the center's faculty workshops calendar attests to its dedication to supporting AUC faculty, with sessions covering diversity and inclusion, artificial intelligence and engagement strategies aplenty.
Mostafa explained that the key to staying current lies within the center's diverse team. "We all come from very varied backgrounds and have individual strengths," she said. "There's always someone who knows just enough about something to learn more and to teach us. Everyone here is a lifelong learner."
Teamwork Makes the Dream Work
For Ellozy, building such a strong culture of learning and collaboration "came naturally."
"As the center has grown, we have been learning ourselves, so it was very important that we teach one another, working under an almost flat hierarchy," she explained.
Reflecting on Ellozy's legacy, Mostafa added, "We were led by a director who has a very high standard of excellence. "Work ethic is ingrained in our DNA. I don't feel that anyone here at the center considers this just a job; they're here because they want to be."
AUC community members attributed the center's success to its team. "The commitment of the CLT team, over the past two decades, to encouraging, supporting and challenging faculty members within a friendly collaborative environment led to reshaping the AUC teaching and learning experience for hundreds of faculty members and thousands of students," Ramadan said.
"CLT improved my experience at AUC in many ways," Khalaf said. "The team at the center was always friendly and helpful. Working here gave me the chance to make an impact on the educational journey of others which is a source of pride for me."
"Our CLT team members have the strongest service ethic of any department I have ever seen," Bali added. "They are a team of agile professionals who are always willing to adapt and learn in response to what faculty and students need, and to stay one step ahead so we can respond and support them as quickly as possible."
"The people here at CLT are very special," Mostafa stressed. "They are passionate about their work and getting the best possible results out of anything we do. It's really quite unique. I've never seen anything like this, and I'd like to thank them."
"CLT is probably one of the greatest things I've ever done," Ellozy reflected. "I love the people I work with, and I am proud of the center's impact.