Lafarge at AUC: Constructing Change Toward Sustainable Solutions
Lafarge at AUC: Constructing Change Toward Sustainable Solutions
AUC recently hosted the sixth International LafargeHolcim Forum "Re-materializing Construction," a symposium bringing together more than 350 participants representing over 50 countries. Egypt is the first Middle East and African country to host the event.
The symposium was organized by the LafargeHolcim Foundation for Sustainable Construction, a Swiss-based nonprofit organization sponsored by LafargeHolcim — the leading global building materials and solutions company, including Lafarge Egypt.
The overarching mission of the LafargeHolcim Foundation is to raise awareness about the significance of architecture, engineering and urban planning in creating a more sustainable future and to catalyze innovations in these fields.
The forum examined opportunities for sustainable development in construction, focusing on the revolutionary use of building materials to decrease energy consumption.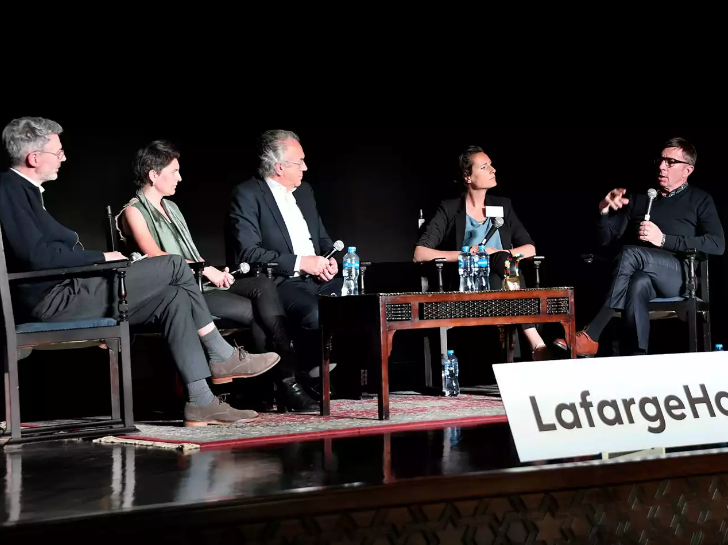 Khaled Tarabieh, assistant professor of sustainable design in AUC's Department of Architecture, and the LafargeHolcim Awards Ambassador in Egypt commented, "This is one of the best recent conferences that has been put together for serving the issue of sustainability and sustainable construction in Egypt."
Keynote speakers included Lord Norman Foster, 29th laureate of the prestigious Prince of Asturias award for the Arts, 21st Pritzker Architecture Prize Laureate, chairman and founder of Foster + Partners. Some of Foster's major projects have included the Beijing Airport, the Great Court at the British Museum in London and the Millau Viaduct in France. Other keynote speakers included Christine Binswanger, senior partner at Herzog & de Meuron; Francis Kéré, principal and founder of Kéré Architecture; Anne Lacaton, principal of Lacaton & Vassal Architectes; Laila Iskandar, former minister of Urban Renewal and Informal Settlement in Egypt, Mitchell Joachim, professor of architecture and urban design at New York University and founder of Terreform ONE; The Rightly Honorable Simon Upton, parliamentary commissioner for the environment, New Zealand.
"If I talk about sustainability, then it's inseparable from nature," Lord Foster opened during his keynote speech, describing his approach to sustainable construction and explaining how he incorporates the outside world into his designs.
In his speech, Lord Foster spoke about his recent work on The Steve Jobs Theater at Apple Park Corporate Headquarters, a recent construction that combines delicate design and sustainable building techniques, utilizing materials such as concrete and glass in trailblazing and exciting ways.
"The construction is very much about doing more with less," he explained.
Lord Foster gave his insights on healthy building designs and described why he values incorporating fresh air and renewable energy innovations into his creations.
"Sustainability is inseparable from energy and inseparable from the process of recycling," he noted.
Besides the keynote speeches, the forum also hosted a variety of workshops on everything from the effects of digitization on construction to recycled materials and their potentials. The forum also included mobile workshops organized by AUC's Department of Architecture, focusing on sustainability issues relevant to Egypt, such as the country's archeological heritage, desert cities, new vernacular and challenges concerning water.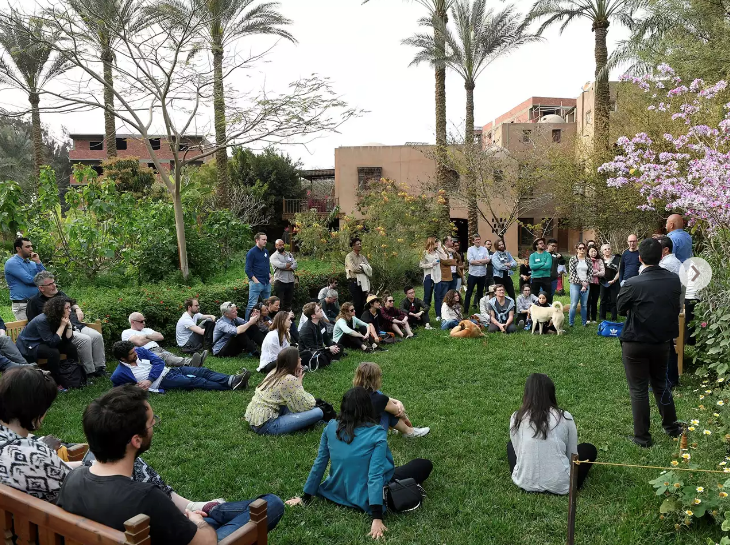 "The forum is about advancing sustainability in construction, and about networking. LafargeHolcim Forum participants aren't only listening. They actively contribute and exchange knowledge," explained Marc Zutter, head of communications at the LafargeHolcim Foundation for Sustainable Construction.
The forum also brought together students of leading technical universities from around the world associated with the LafargeHolcim Foundation. They showcased their innovative concepts living up to the 'target issues' for sustainable construction in a poster exhibition. The participants of the forum were invited to vote for the projects that inspired them most. AUC architectural engineering students Reem Gamil and Ali El Sinbawy were selected to participate in the poster competition.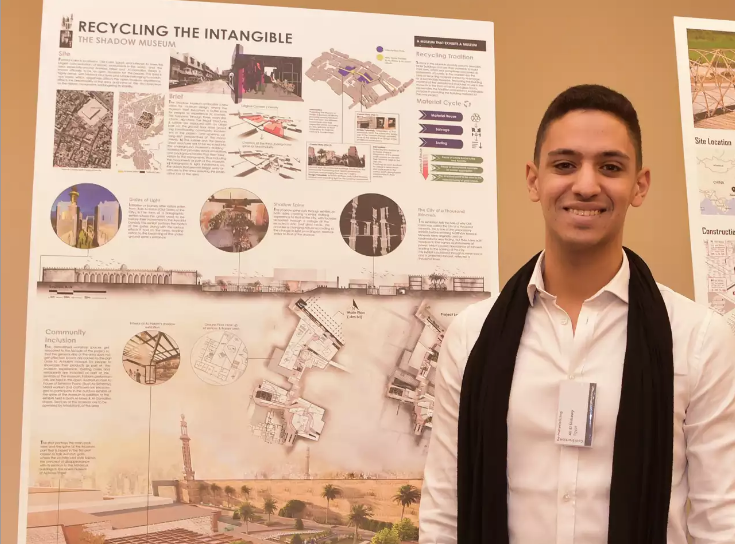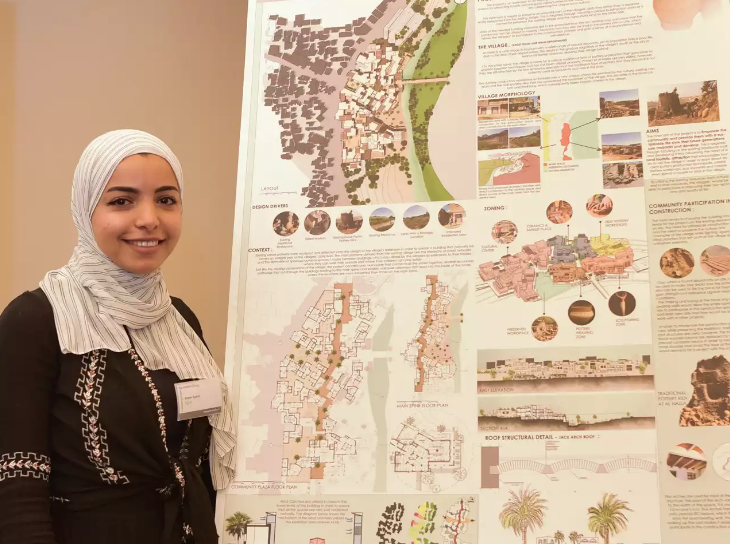 Prizes were presented to students of Universidad Iberoamericana (IBERO) in Mexico City for "M-E-X – Mercado Embarcadero Xochimilco" and "Living Mexico City," as well as to a team from L'Ecole Supérieure d'Architecture in Morocco for "Insertion of a Water Treatment Cycle." Two projects were highly commended: the work of a post-graduate student from India for "Community Farm Produced Processing and Storage" and a team from the National University of Singapore for "Feeding the City."
The forum closed with the announcement of the LafargeHolcim Awards for Sustainable Construction — the world's most significant competition for sustainable design. The online competition is open from June 4, 2019 until February 25, 2020 for projects and visions from architecture, engineering, urban planning, materials science, construction technology and related fields.