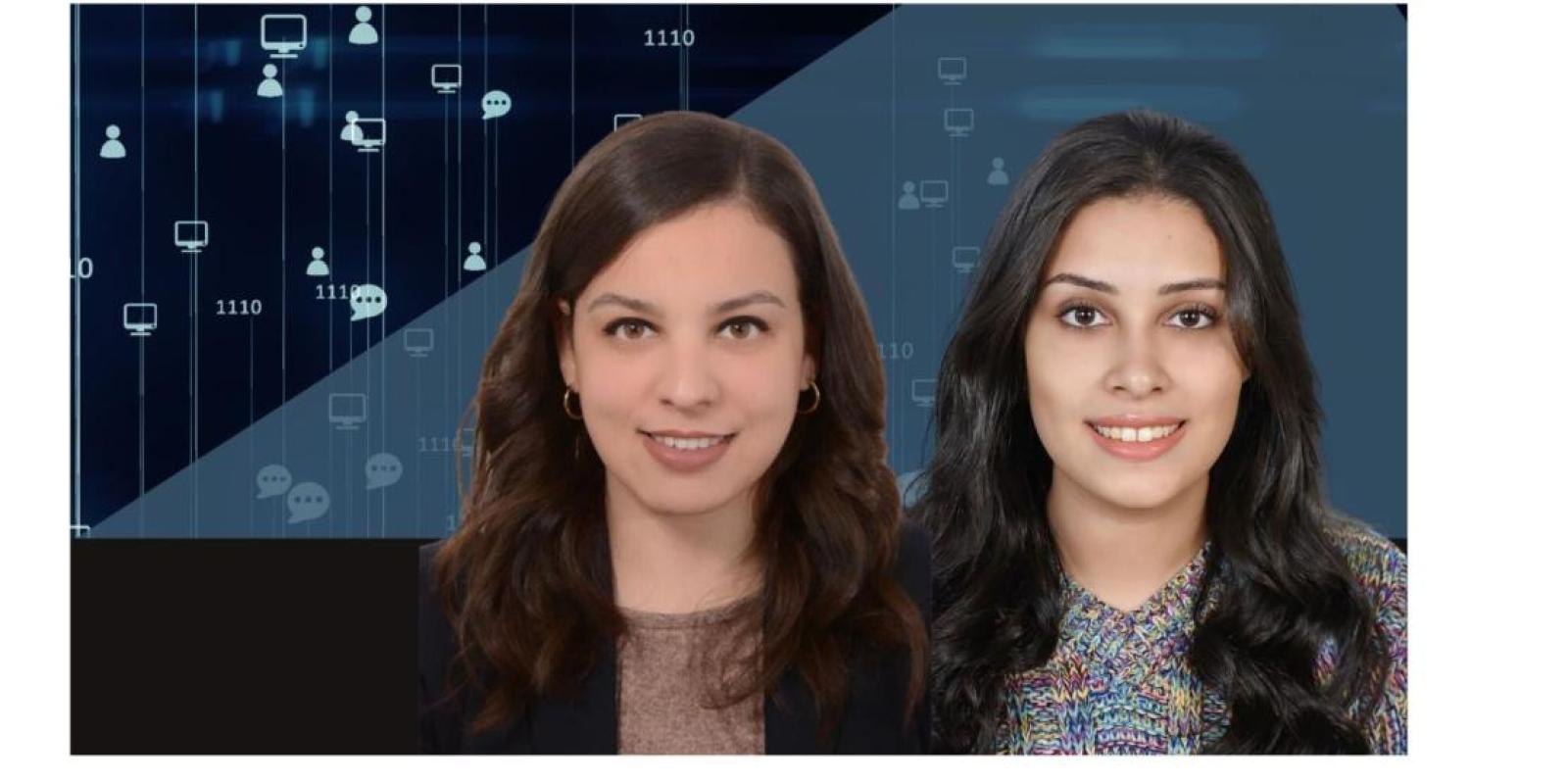 Graduate Student Research Wins Awards at International Conference
Graduate Student Research Wins Awards at International Conference
Whether studying mental health or disaster relief campaigns, understanding social media is key to navigating our modern world. Laila Abbas and Menna Elhosary, journalism and mass communication graduate students, have conducted four studies using social media data, all of which were accepted for paper presentations at the upcoming annual Association for Education in Journalism and Mass Communication (AEJMC) conference to be held in Washington, D.C. in August. In addition, one paper is set to receive two awards at the conference.
"After it all sank in, we felt that all the sleepless nights, daily trips to the library and endless Zoom meetings were all worth it," Abbas said. "It felt great to have our efforts recognized in this way. As young scholars from the Middle East, we feel it is crucial to provide representation from the Global South at international conferences."
While the topics of Abbas and Elhosary's research projects are wide ranging, all explore the relationship between social media and society.
"We are driven by current and globally relevant topics," Abbas explained. "We believe that social media captures data from our daily lives that is worthy of research and analysis, especially considering that younger generations spend so much time on social media."
Their first project together began as a term paper for their Research Methods course at AUC and examined the relationship between social media and body image among Egyptian men. This paper is co-authored with Rasha Abdulla, professor in the Department of Journalism and Mass Communication.
Two other papers, "Woman, Life, Freedom: A Visual Rhetoric Analysis of #MahsaAmini on Twitter" and "Digitized Narratives on #MahsaAmini: Constructing a Cyberfeminist Movement on TikTok," explored the ways social media shapes social movements.
"Women, Life, Freedom" was co-authored with Shahira Fahmy, professor in AUC's Department of Journalism and Mass Communication, whose research explores the relationship between social media communication and politically charged events.
An award-winning study on social media and humanitarian aid
Elhosary and Abbas's award-winning paper titled "Visually Framing the Turkey-Syria 2023 Earthquake: Exploring Humanitarian Aid Organizations Communication on Twitter" was an entirely independent research project.
The paper will take home the first place Student Paper Award and the Kappa Tau Alpha Top Scholar Award under the conference's Visual Communication Division. It stands out among others for its novel theoretical approach and practical findings.
"The paper is an early analysis of visual communication by humanitarian aid organizations with regard to natural disasters,'' Elhosary stated.
Elhosary and Abbas examined tweets from 16 domestic and international humanitarian aid organizations responding to the Turkey-Syria earthquake to understand how different visual frames and Twitter features impacted user engagement.
"This framing provides a holistic, empirical understanding of effective disaster communication, with insights for practitioners about the visual frames and Twitter features that are most effective in eliciting a public response and receiving high online engagement," Elhosary said.
This research will help organizations better understand how to engage Twitter users to improve fundraising and resource mobilization during disaster response efforts.
"Presenting at the AEJMC conference will provide us with a valuable opportunity to network with other researchers and receive feedback on our work from respectful scholars," said Elhosary.
"Attending other presentations and workshops at conferences allows us to broaden our research perspectives, giving us new ideas for our future work," Abbas concluded