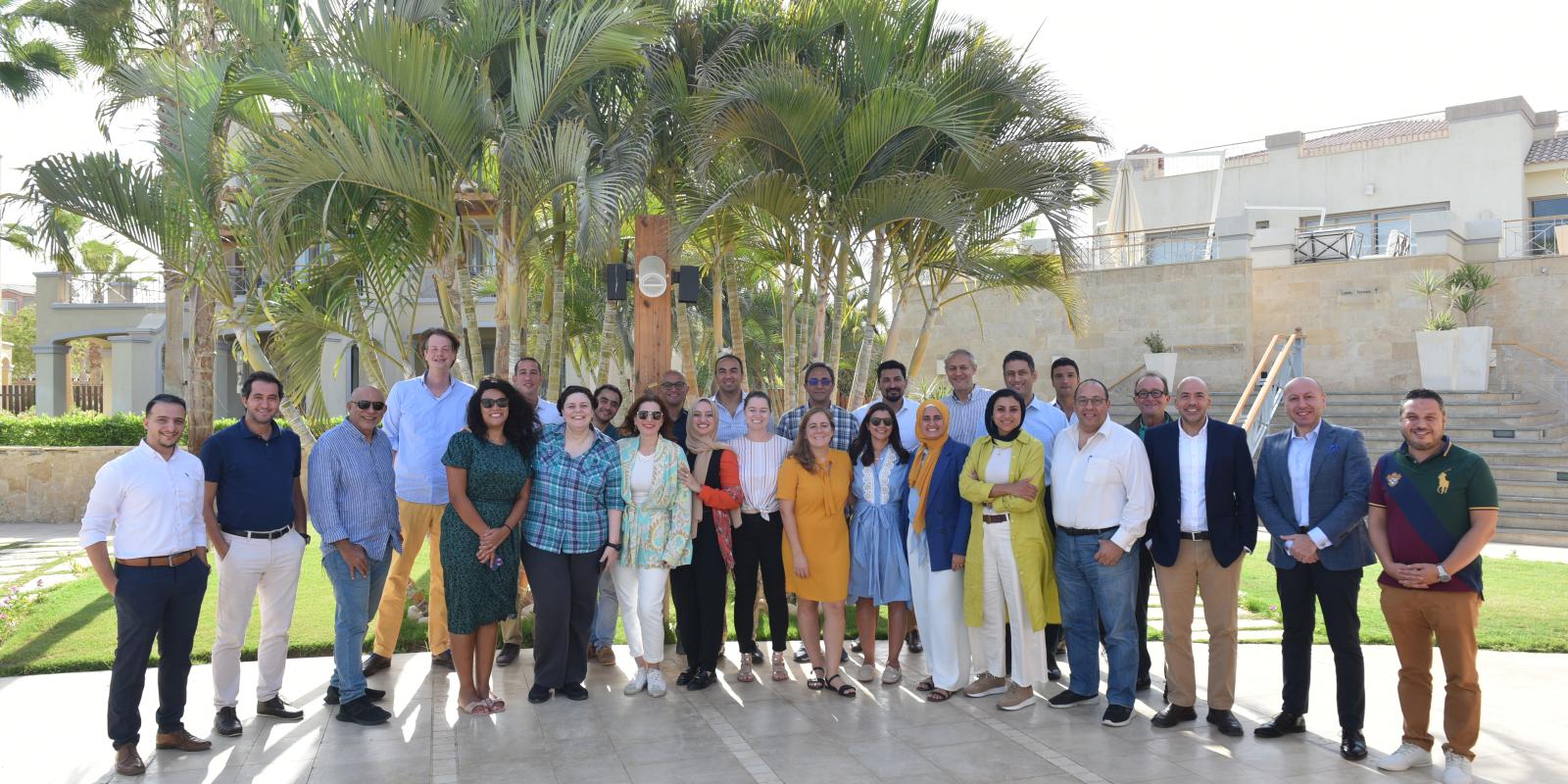 The Future of "Greening" Real Estate in Egypt; AUC Hosts Futures Lab to Explore Climate-Adaptive Development
The Future of "Greening" Real Estate in Egypt; AUC Hosts Futures Lab to Explore Climate-Adaptive Development
Ahead of Egypt hosting COP27, the AUC Innovation Hub and New Silk Roads convened a Futures Lab in September exploring the question: "What if real estate accelerates a green transition?" Attended by a multidisciplinary group of senior business leaders, investors, architects, policymakers, urban planners and researchers, the Lab used futures thinking and scenarios to design avenues for the Egyptian real estate sector to adapt to the realities of climate change.
"With Egypt's population doubling every 30 years, the real estate sector is becoming critical in its impact on climate change," stated Ayman Ismail, director of AUC Innovation Hub. "In the Futures Lab, we get into a deep conversation with industry leaders to think of innovative, pragmatic, industry-driven solutions, building AUC's depth of knowledge."
Egypt currently faces a myriad of climate-related challenges, such as water scarcity, extreme changes in weather patterns, land degradation and large-scale migration, among others. Rather than trying to predict exactly what will happen in the future, the lab examined what could happen and expanded discussions about climate change from narrow "problem-solution" questions to more holistic and long-term approaches. This allowed members to envision multiple plausible futures for climate-friendly Egyptian real estate, with a focus on possibilities rather than certainties.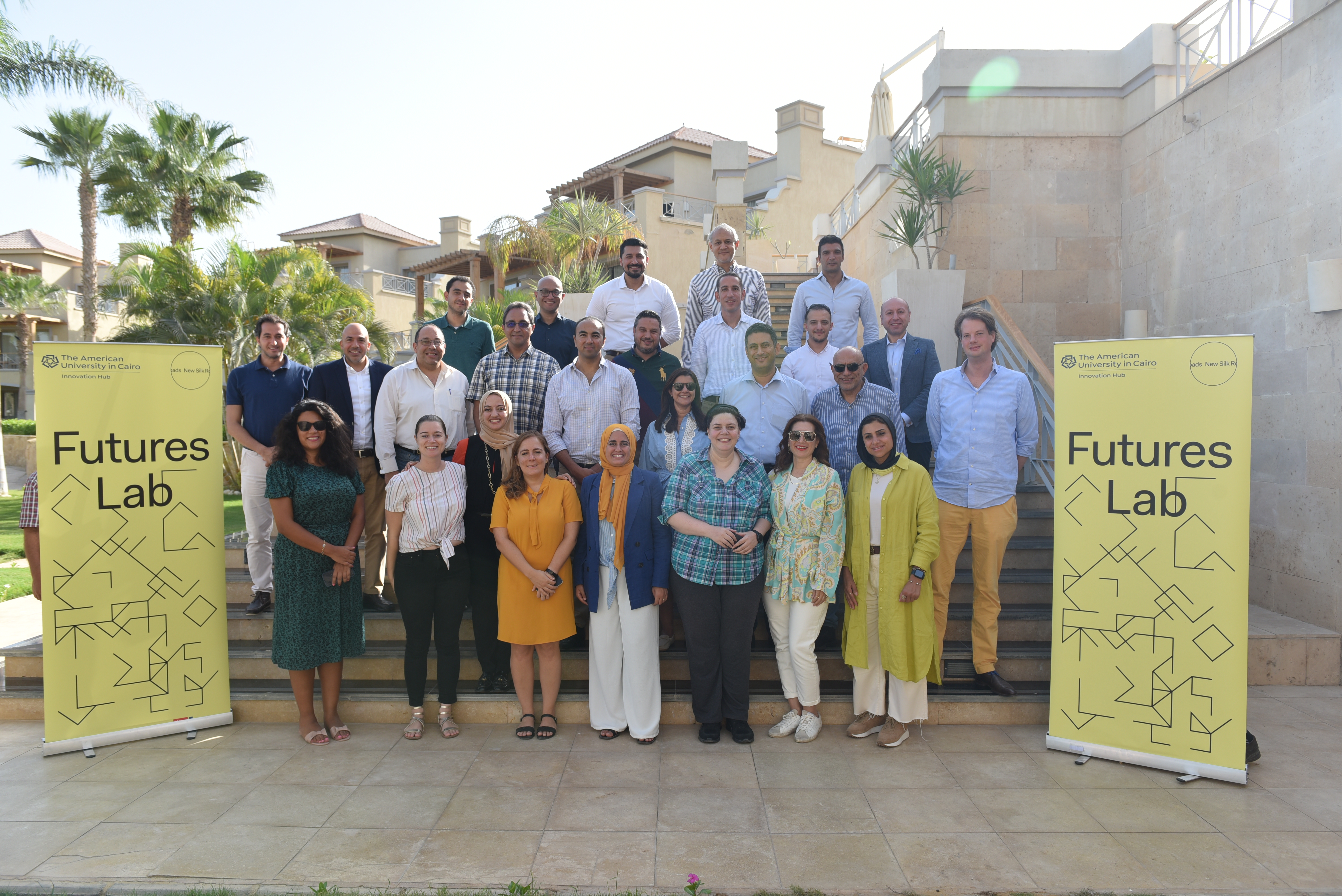 "The Futures Lab could not be more timely. The pace of change in the climate change space is unprecedented, and immediate actions are needed," said Dalia Abd-Allah, senior director of the AUC Innovation Hub. "Bringing voices from all relevant stakeholders to greening real estate in Egypt into one place through the Futures Lab is a much-needed approach in addressing climate change pressures beyond traditional solutions."
The lab produced several recommendations for climate-resilient real estate in Egypt. These items advise that green technology should be incentivized for real estate and business developers and financial institutions may be able to provide support for this transition. Additionally, the lab recommended that companies and economic planners design their long-term visions with carbon emission mitigation and resource efficiency in mind.
On a wider scale, the lab suggested that policy makers and regulatory agencies should work with local governments to design clear rules and regulations for the green transition, while companies should promote green products that emphasize affordability. Finally, the lab recommended that there should be enhanced collaboration between different sectors and supply chains so that green technologies can be produced more efficiently.
"To work towards the future that we want, we have to imagine it first. Imagining the future is especially important during crises, such as confronting the impacts of climate change, which call for urgent action in the present," noted Helga Delaere, Director of New Silk Roads.
The AUC Innovation Hub, located at AUC New Cairo, connects corporations, start-ups, researchers and innovators to collaborate on developing strategies for Egypt's most challenging problems.
Founded in 2009, New Silk Roads is an agency that connects mission-driven organizations with the right opportunities, tools and guidance to thrive. New Silk Roads offers futures thinking programs focused on collectively imagining the future and developing bold future visions.
The Futures Lab has been implemented with support from the Hivos GreenWorks Alliance and the Dutch Ministry of Foreign Affairs.