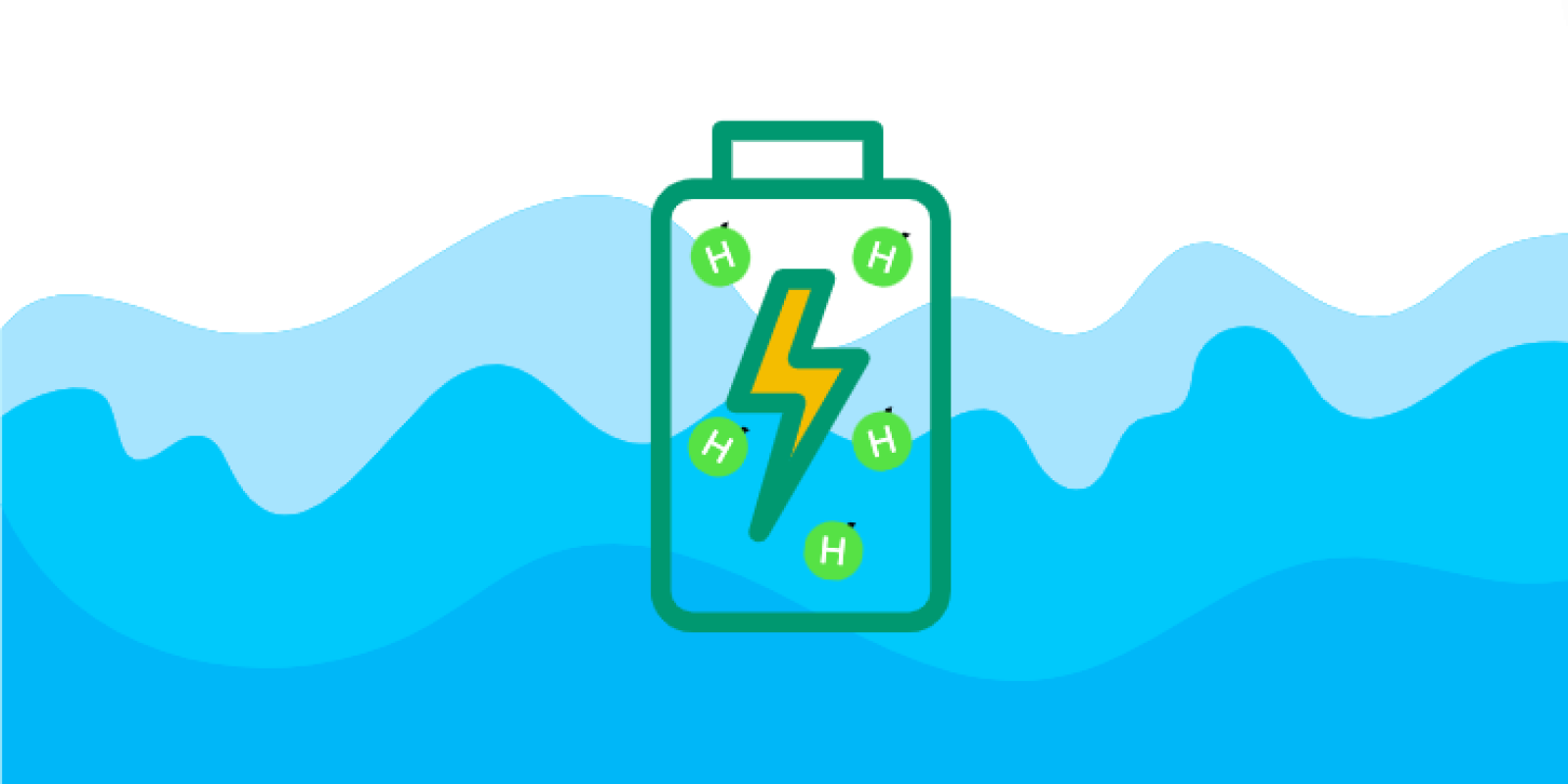 Forging Futures: PhD Students' Eco-Friendly Research on Concrete and Green Hydrogen
Forging Futures: PhD Students' Eco-Friendly Research on Concrete and Green Hydrogen
Whether in the lab synthesizing new formulas for concrete, tackling the challenges of renewable energy or igniting a passion for learning in their students, PhD students Heba Zaky and Rawnaa Yassin are fostering the values of AUC's academic mission.
Zaky, a graduate student in the Department of Construction and Engineering, is conducting her PhD research on a new type of concrete that aims to minimize construction's carbon footprint.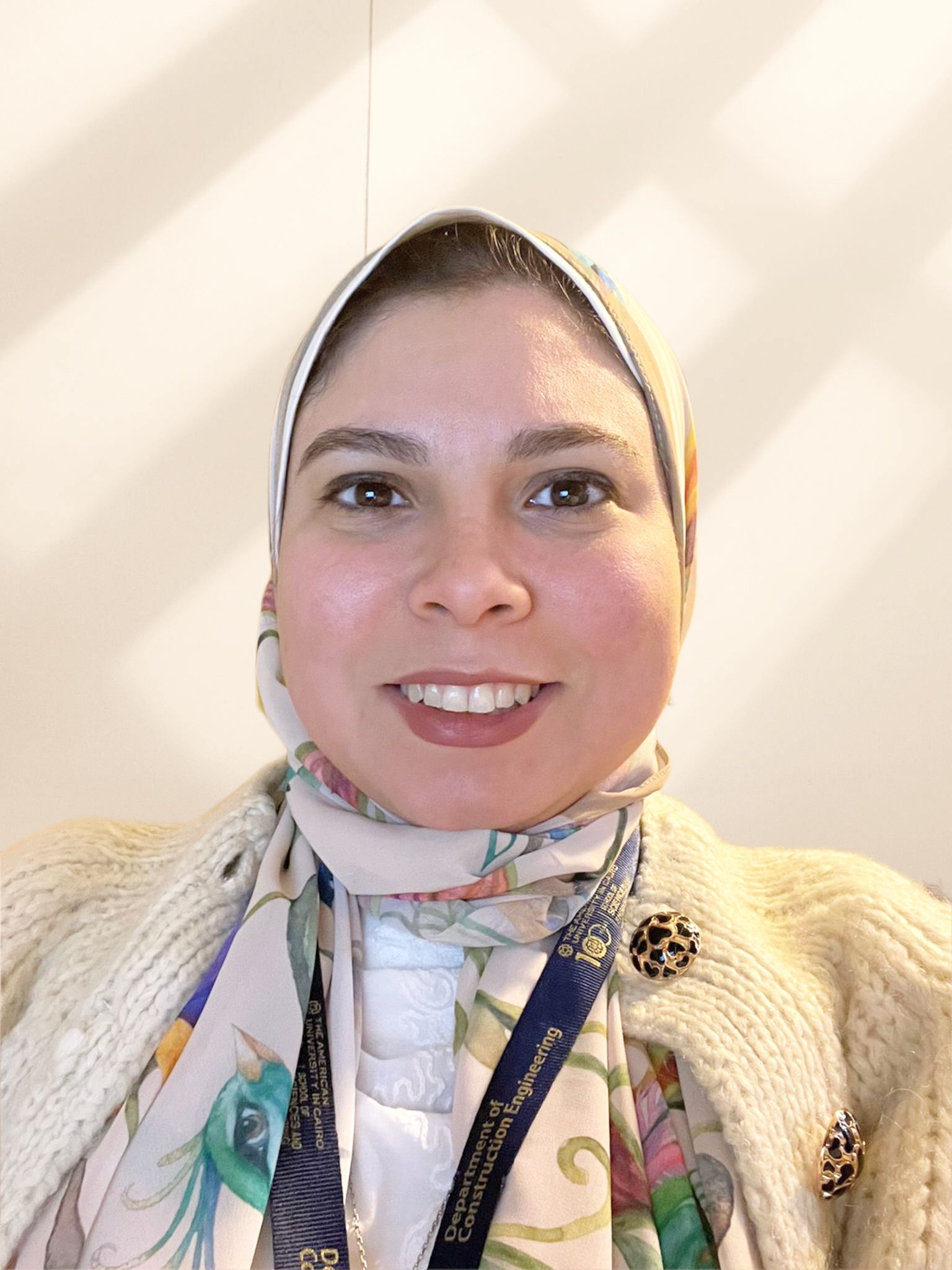 "It's a lot of experimental work," Zaky states. "My research is actually split between two departments. In the chemistry department, I test how to synthesize the material for the concrete. In the construction department, I study how viable it is for building."
With this interdisciplinary approach, Zaky aims to create a new type of concrete formula that produces less carbon dioxide. A major component of concrete is cement, which contains calcium carbonate in its traditional formula. When calcium carbonate decomposes, it emits carbon dioxide. There has been an international movement to decrease carbon dioxide emissions due to its impact on the environment, which is a major component of AUC's Climate Change Initiative.
"Instead of calcium carbonate, my formula uses a silica base," Zaky explains. "So when it decomposes, it won't produce carbon dioxide, making it a more environmentally friendly choice."
Zaky began exploring eco-friendly engineering while pursuing a Master's degree at AUC. While she started with a more management-focused approach, she quickly found her passion for experimenting with construction materials.
"That's what inspired me to look for this totally new type of material that hasn't been explored yet," Zaky recalls. "This material has been researched in different ways and countries before, but not how to synthesize it or use it in concrete."
After completing her PhD, Zaky hopes to continue her research, explaining that there are many areas left to explore. While in her graduate study program, Zaky has also had the chance to explore her passion for teaching through the new PhD Teacher Training Program. This program, which began last spring as a collaboration between the Center for Learning and Teaching, Office of Graduate Studies and the School of Science and Engineering, allows PhD students to teach their own classes while conducting their graduate research.
Zaky was particularly interested in working with (CLT) to develop the skills that would push her from being a TA to an instructor. "The center gave us a new perspective about teaching," Zaky states. "It's not just about the information. It's about how you can convey that information, how you make students believe that they belong to the classroom and establish a real connection with them."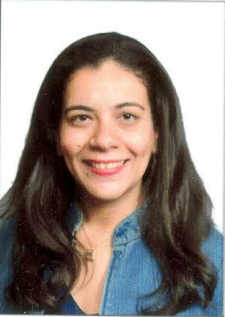 Yassin, who researches renewable energy for her PhD, is also a member of the program's first cohort and is enjoying the challenge of leading classes herself after being a teaching assistant (TA) during her Master's program. This program offers Yassin the ability to follow her passion for teaching while continuing to conduct her research on green hydrogen, a form of renewable energy.
"Green hydrogen is simply hydrogen produced from renewable sources of energy," Yassin explains. "One way is through electrolysis, which uses electricity to split water molecules, H2O, into their individual hydrogen and oxygen components. Using water and electricity to produce hydrogen is more eco-friendly than using natural gas, coal or oil. My goal is to make green hydrogen less expensive to produce."
While Yassin enjoyed her Master's research, she also wanted the opportunity to be a stand-alone instructor by crafting her own lessons and facilitating her own classes.
"This program is totally different from being a TA," Yassin says. "PhD students feel they aren't as young as TA's anymore, but they still aren't professors. When I heard about the teaching program, I thought, 'This is what I'm looking for, it sounds like a perfect fit.' I was right, this program equipped me with all the new and innovative ways of effective teaching, it was a really unique experience.
Yassin and Zaky are great examples of the AUC's academic mission to provide excellent education for their students by training stellar instructors and important contributors to the climate change initiative through their research on sustainability.