Cynthia Anthony Bids Farewell to AUC After Decades of Service
Cynthia Anthony Bids Farewell to AUC After Decades of Service
After 28 years at AUC, Cynthia Anthony is retiring from her position as director of government relations.
Anthony brought to the position more than 10 years of experience at the U.S. International Trade Administration, where she worked on strengthening U.S. commercial ties with Egypt and other countries in the region. She had also worked on projects with Russia, Kazakhstan, Ukraine and other post-Soviet countries, in addition to having traveled extensively through both regions.
"Egypt and its people made a tremendous impression on me, as has happened with so many visitors from the beginning of time," she said. " When then-AUC President Donald McDonald offered me the opportunity to take over as the Washington representative [director of government relations], it felt like a homecoming. I hadn't been looking for another job, but AUC found me — and I was happy to say yes."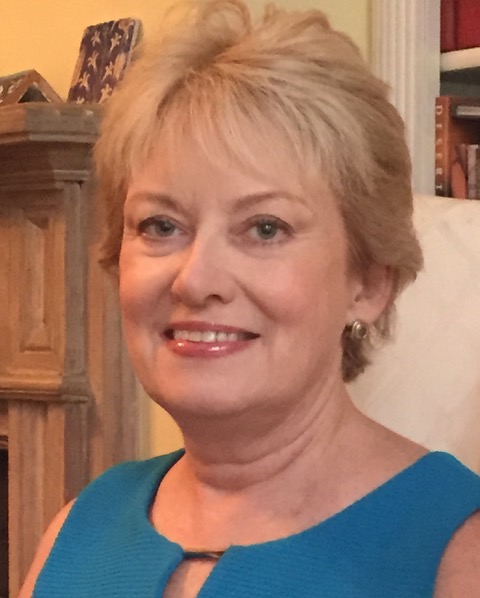 Anthony joined the University before the conception and construction of its vast campus in New Cairo. She played a major role in securing funding for the New Cairo campus, working with USAID and the U.S. State Department to obtain $100 million for it.
"It became evident that the need for more space was becoming increasingly urgent, particularly given the [rising] need to retrofit modern technology and connectivity into older buildings," she recalled. "The idea of moving to an entirely new, purpose-built space began to take shape."
News@AUC asked Anthony more about her decades-long career at AUC.
How would you describe your time at AUC in one or two words?
Uplifting and rewarding.
What is the main role of the director of government relations?
To obtain U.S. government funding for critical AUC programs and other needs, and to represent AUC in Washington at government and NGO meetings and events.
What did you enjoy the most about your job over the years?
The camaraderie with colleagues and board members as we strove together to obtain funding to enable AUC to achieve great things.
A major highlight was working with Washington-based board members whose experience in government was critical to AUC's success. When I joined AUC, the first board member I met was former U.S. Senator Robert W. (Bob) Kasten Jr. He was joined a few years later by Jim Bond, who had been chief of staff for the Senate Foreign Operations Subcommittee of the Appropriations Committee when Bob was subcommittee chairman. The three of us worked closely together over the years and were joined a number of years ago by Bill Inglee, the current chairman of the board's Government Affairs Committee. We've also worked closely with other board members, including Jonathan Wolf, who was in the same class (as was his wife, Nancy) as I was at Georgetown University's Walsh School of Foreign Service, and Gretchen Welch.
What do you consider as your most notable achievement during your time at AUC?
That would have to be the considerable amount of funding the Washington team (as described above) was able to facilitate for AUC. My first major effort upon joining AUC was getting the U.S. government to increase its endowment of AUC from $50 million to $100 million.
The second was working with USAID and the U.S. Department of State to obtain $100 million for the new campus. Bob Kasten, Jim Bond and I worked closely with then-AUC Chairman Paul Hannon, President John Gerhart and later Acting President Tom Bartlett on this. We worked hard on these projects, and the success of our efforts was incredibly thrilling for all of us. We all enjoyed working together so much that at times it really didn't feel like work.
Another major effort our team worked on was scholarship funding for Egyptian students who had great academic ability but not the financial means to obtain an education at AUC. First through the LEAD [Leadership for Education and Development] program, and currently through the USAID Scholars program, we were able to encourage the U.S. Congress to appropriate funding for hundreds of students to receive a superior education they could not otherwise afford. There is a similar U.S. State Department scholarship program we worked for, modeled on LEAD, that provides scholarships at AUC for students from other countries in the Middle East region.
What's the most important thing you've learned from your job?
The importance of working for an organization whose purpose and goals reflect your own values. In my case, I believe that education is the most important factor in a person's success in life.
Working just to make money isn't very fulfilling. Contemporary society elevates material success for its own sake far beyond its real value. So many of the people I worked with at both AUC and in the U.S. government are intensely committed to improving people's lives. Some could make a lot more money working for a consulting firm, but it's more important to them to make a positive difference in the world. Others have done extremely well in the private sector and share their wealth through major financial contributions to causes they believe in. Others, including AUC's board members, contribute both financially and by sharing their expertise. In AUC's case, the education of future generations of students is made possible by combinations of all these sorts of people: leadership, academics, administrators, board members, and friends of AUC of all descriptions.
Don't ever diminish the importance of idealism.
What will you miss the most about AUC?
Without a doubt, the people.
In your opinion, what distinguishes AUC from other universities?
AUC is unique in Egypt. It is not just a place of learning; it's a cultural bridge. Originally it was a bridge between the United States. and Egypt, but now, it is also an international network of scholars, students, innovators and what I call "idea entrepreneurs."
What do you plan to do after leaving AUC?
Spending more time reading; going back to my first academic love of literature and history. I'm re-reading James Joyce's Ulysses and looking for an online course on Joyce and/or Irish and British history of that period. My husband and I moved from Georgetown to McLean, Virginia, a year ago, and we're planning out a new garden on some of the land around the house. Since we love old-fashioned cottage gardens, I'm doing research on what would work best with the space and physical environment.
I expect to do some volunteer work at some point soon, but I'm heeding the advice of friends who've already retired to take at least six months before making major decisions about volunteer work. I'm hoping to spend more time with my relatives in Canada, where my mother was born and raised. Finally, I'm looking forward to traveling a lot more with my husband.