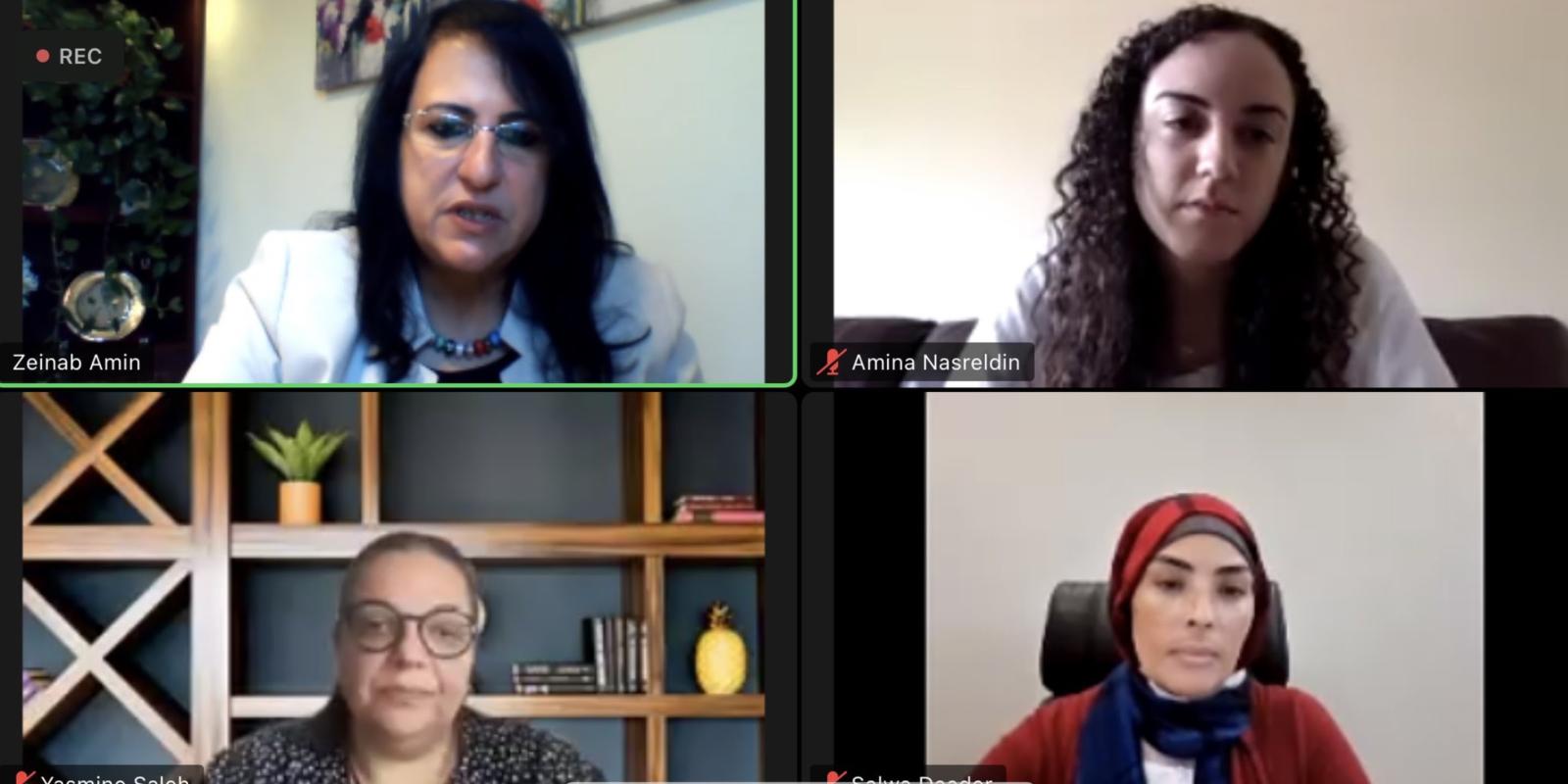 Campus Conversation: Managing Your Mental Health and Well-Being
Campus Conversation: Managing Your Mental Health and Well-Being
From joy and excitement, to anxiety and loss — three weeks into being back on campus, many of us are feeling a range of emotions. If you can relate, rest assured, you are not alone. Last Thursday's Campus Conversation highlighted resources and tips everyone can use to cope during this tumultuous time.
Here are some of the key takeaways:
What can I do when I am feeling overwhelmed?
Reach out to a friend, family member or colleague.

Utilize one of AUC's many mental health resources.

Take a break! - Have a nap, go for a quick walk, get lost in a book or use a mindfulness app like "Calm" to clear your head.

Remember that you are going through a period of change. Allow yourself time to mourn what you are losing and recognize what you are gaining.
When should I seek help?
If you feel like life has become unmanageable.

If your usual coping mechanisms are no longer working.

If you find yourself avoiding certain situations that you've previously been able to handle.

If those close to you notice a difference in your demeanor or behavior.

If you find yourself catastrophizing (assuming the worst) or feeling cynical often.
What resources are available?
How can I support other community members?
Be a supportive, empathetic listener - avoid giving advice right away, because oftentimes, people simply want to be heard.

Reach out to your peers and other community members to check in.

Tell someone how you are feeling. Others are likely to respond and express their feelings.

Focus on creating an environment of safety and support.
Remember that resilience is key to coping with and adapting change. To build resilience, try to stay flexible, spend time with your loved ones and look for meaning and purpose in what you do.