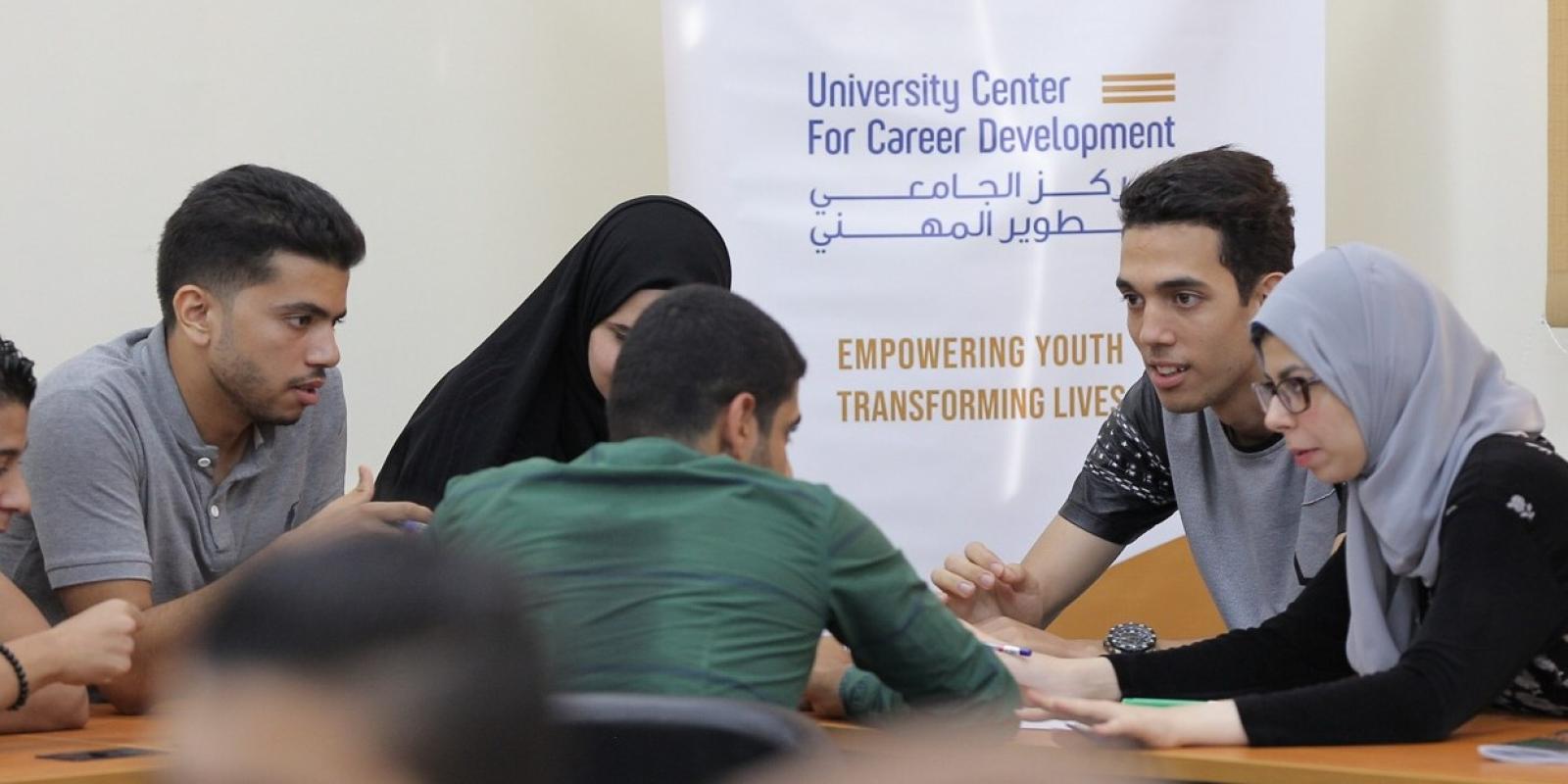 AUC's University Centers for Career Development Hits New Milestone, Reaches 46 Centers in 34 Universities
AUC's University Centers for Career Development Hits New Milestone, Reaches 46 Centers in 34 Universities
Building on its success in empowering Egyptian youth for the job market, the USAID-funded University Centers for Career Development project — implemented by AUC in cooperation with the Ministry of Higher Education and Scientific Research - is now expanding to offer career guidance services to approximately 2.5 million students through 46 UCCDs in 27 Egyptian public universities, three technical universities and four not-for-profit universities throughout Egypt by 2026.
Since 2018, project partners have been empowering youth through 20 sustainable UCCDs at the universities of Ain Shams, Alexandria, Assuit, Aswan, Beni-Suef, Minia, Mansoura, Menoufia, Tanta, Sadat City, Sohag and Zagazig. UCCDs at Suez, Kafr El-Sheikh and Luxor universities will be operational before the end of 2022.
"The project extension is great news not only for the graduates and students who will be empowered and have better chances for better futures, but also for the employers who will have better equipped graduates to work for them," said Maha Fakhry, UCCD Chief of Party. "In the past four years, we have seen what the Egyptian young people are capable of doing when empowered and how impressive their dedication, innovation and hard work can be."
According to Fakhry, this project will ultimately help Egypt reach its 2030 sustainable goals.
UCCDs have been improving Egyptian university graduate and student job prospects by providing specialized training and career mentoring. As of September 30, a total of 293,310 students have benefited from employability, skill development, entrepreneurship, and English language training, through career development workshops, information sessions, individualized career advising sessions and other services. Stressing inclusivity, 106 UCCD staff members have attended a formal Disability Equality Training, focusing on serving students with disabilities and inclusion in career services.
UCCDs link students to private sector networking and employment opportunities, with UCCD staff at partner universities having announced more than 24,000 job and internship opportunities to university students and graduates.
The centers have also played a vital role in creating and sustaining relationships between universities and external stakeholders in industry, business, the nonprofit sector, and civil society. Through private-sector engagement efforts across UCCDs, more than 500 employer-run information sessions, workshops, and seminars were conducted and attended by a total number of 45,882 students. The UCCD project held three Career Fair Expos in 2022 to link students and graduates with employers from various sectors. An additional career fair is planned for March 2023.
To ensure sustainability of the career development centers and its career services, the AUC team trains and certifies the staff as Career Service Providers who are capable of providing career guidance services to university students.