AUC Students Win Second Place Globally in Shell's Imagine the Future Competition, Representing Egypt
AUC Students Win Second Place Globally in Shell's Imagine the Future Competition, Representing Egypt
After winning first place in Shell Egypt's Imagine the Future local competition, a team of AUC students, AUC-07, has placed second while representing Egypt at the company's global contest.
The team includes mechanical engineering majors Mohamed Alabiad and Hisham Zidan, construction engineering major Habiba Abdelwahed, architectural engineering major Lara Shaheen and computer engineering major Ali Ghazal.
"It's a great honor and unforgettable experience to win first place in Egypt, followed by securing second place while competing against top teams from other countries," said Alabiad.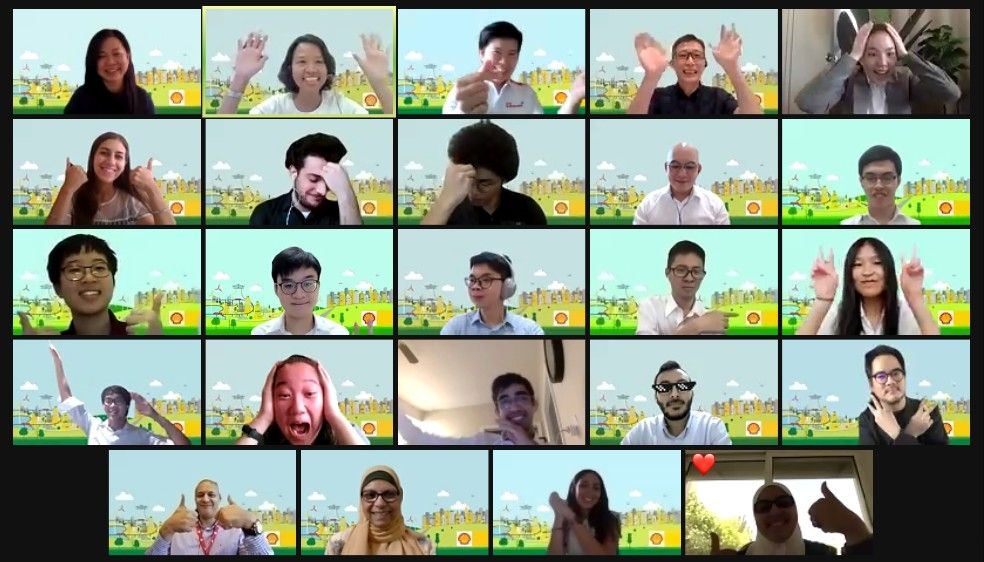 Abdelwahed reflected Alabiad's sentiment, saying that she is both proud and grateful, albeit a little overwhelmed, as the entire competition was conducted online.
The team reported that the main challenge in getting ready for the global competition was time, as they had just one week to fine-tune their project and presentation. However, they were able to come together and deliver a winning product.
"We've created a true friendship built on motivation and thriving for the best," Abdelwahed said.
The group's work encourages climate change resiliency by modeling two different scenarios for Alexandria in 2050, as the city is at risk of destruction. It aims to raise more awareness and action around climate change while also proposing creative ideas that will benefit a city's people, economy and environment.
"This competition gave me the opportunity to practice what I'm truly passionate about, which is sustainability. I am hopeful for change that benefits all aspects of society and allows us to live in harmony with nature," Abdelwahed said.