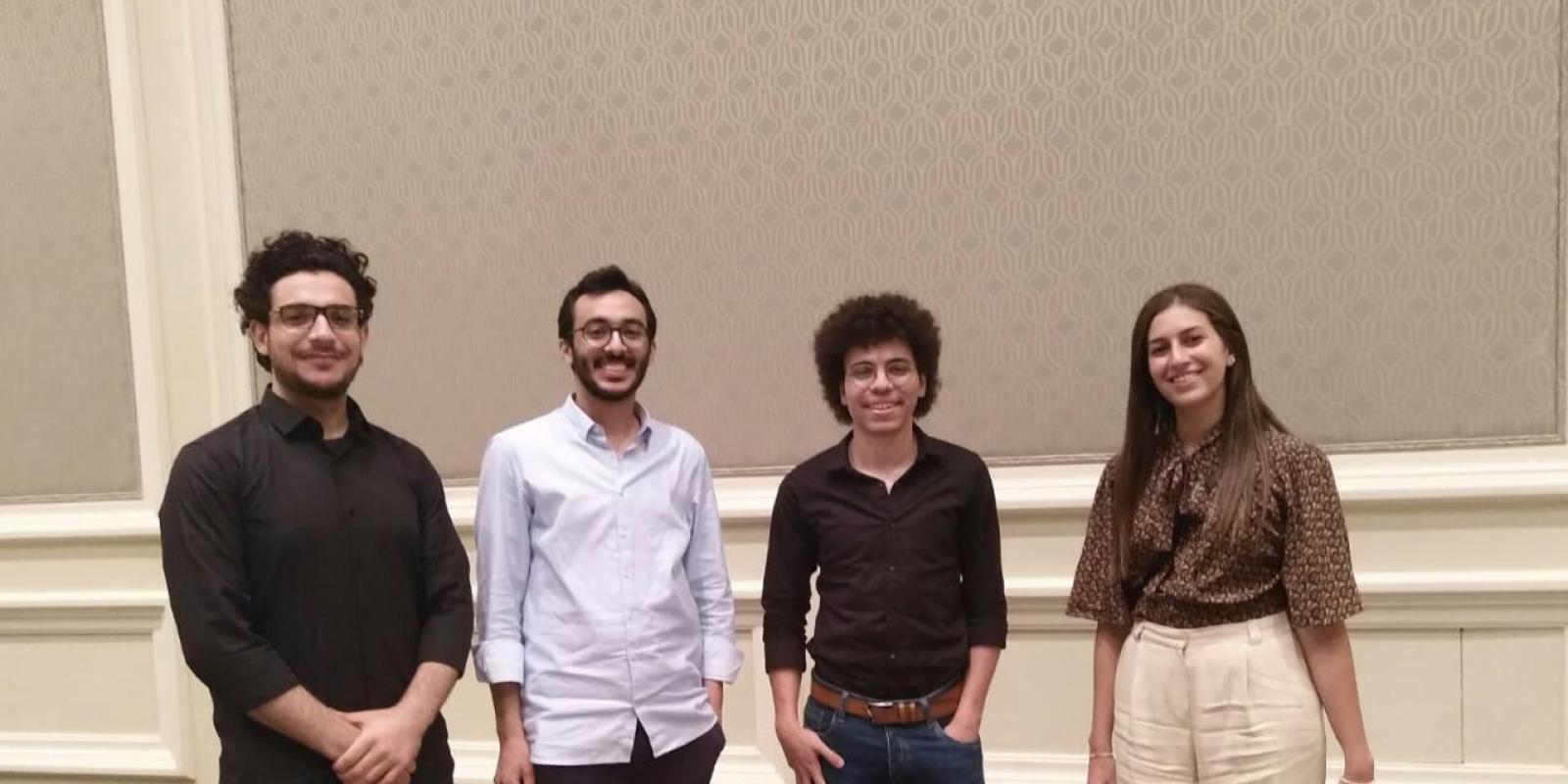 AUC Students Win Shell Egypt's Imagine the Future Competition
AUC Students Win Shell Egypt's Imagine the Future Competition
A team of AUC students, named AUC-07, won first place in Shell Egypt's Imagine the Future Competition earlier this month, winning a prize of EGP 20,000. The team competed against 60 other teams and about 800 students.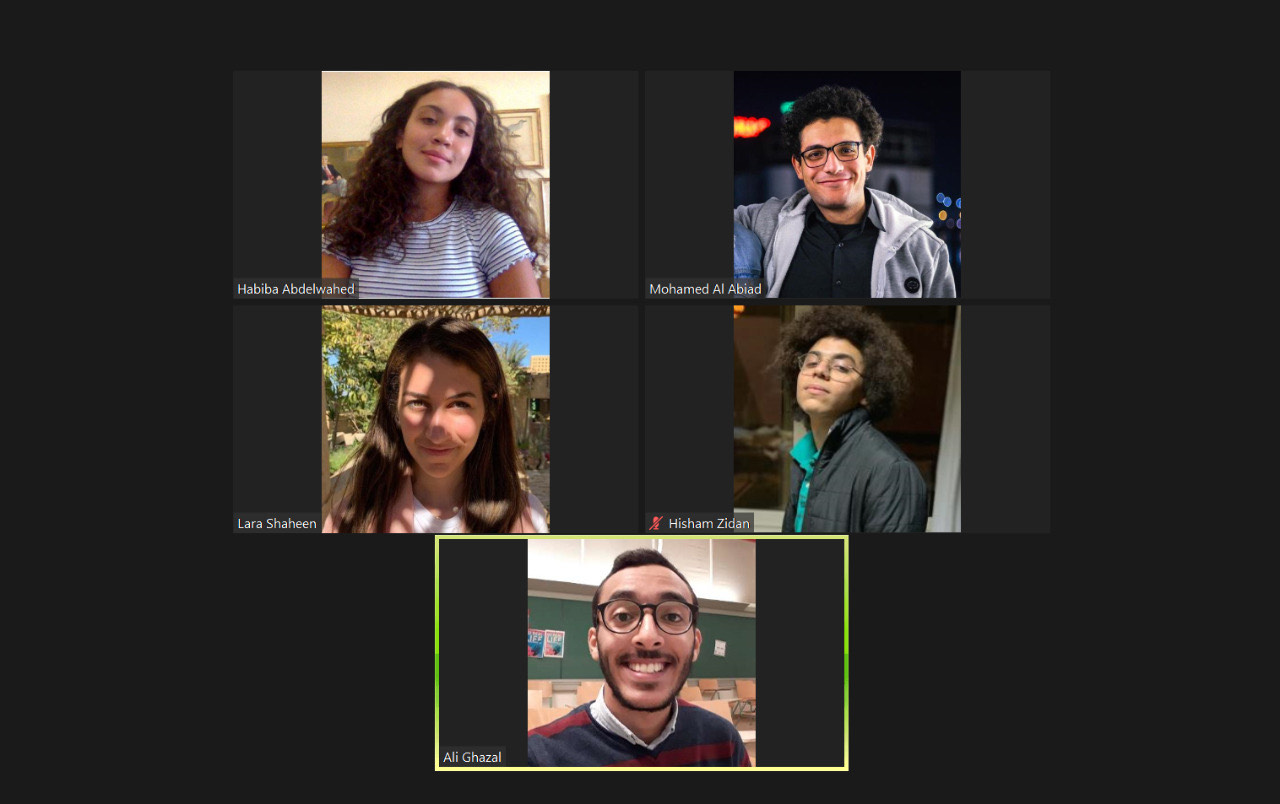 The team will represent Egypt in the Imagine the Future global competition, taking place virtually on August 26. This is the fourth time that Egypt qualifies to the global Imagine the Future competition, organized by Shell Global in the Asia Pacific, Middle East and North Africa region.
AUC-04, another AUC team, won second place in the competition. This team consisted of Eyad Afifi, Salma Soliman, Abdelrahman Shaaban, Menna Elzahar, Solafa Shehab and Mohamed Hassan.
Alexandria in 2050
AUC-07's team won with a project revolving around the city of Alexandria — which is at risk of being submerged due to climate change— in the year 2050.
"I am really happy and truly proud of my team," said Hisham Zidan, a mechanical engineering major. "We have committed to this competition for multiple months and our commitment and hard work have paid off."
Habiba Abdelwahed, a construction engineering major, said that she feels both proud and grateful to have won, but is still "overwhelmed and shocked."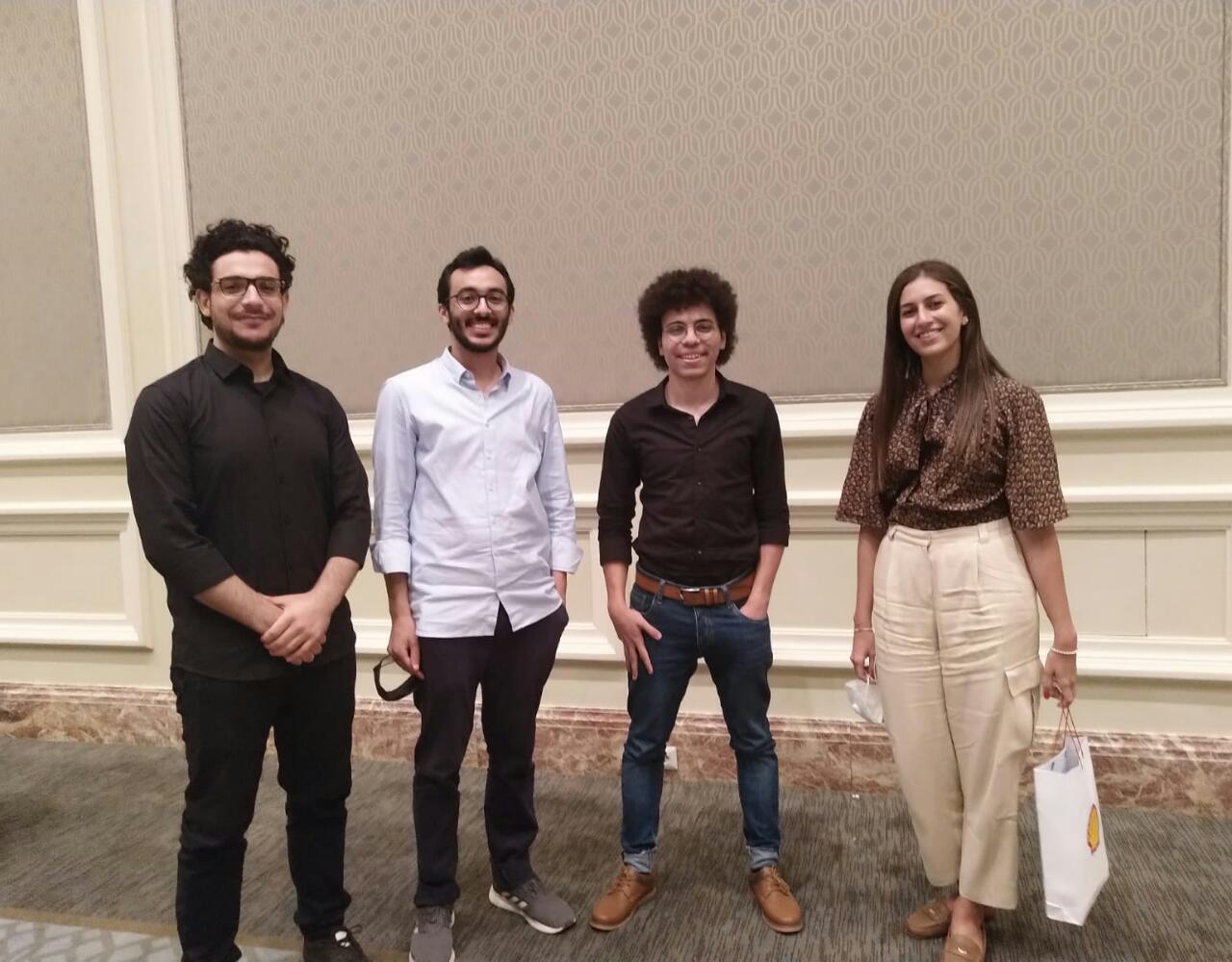 Imagine the Future aims to encourage students to think creatively, where they envision the future of cleaner energy by developing scenarios that meet current and future challenges in order to provide more efficient, cleaner energy in Egyptian cities by 2050.
"Our idea could really impact Alexandria in many ways, especially by helping the local population's wellbeing through the activities, health and environmental changes happening around them in the city," said Lara Shaheen, an architectural engineering major.
Abdelwahed emphasized the importance of having these discussions to raise awareness on the looming threat of climate change,
"It raises more awareness about climate change and hopefully speeds up the actions and measures that should be taken," she said. "It's also important we propose creative ideas that will benefit the economy, people and the environment in order to reduce greenhouse gas emissions along with adapting sustainable behaviors."
"The Imagine the Future competition is considered as a major challenge for all participating students, as the nature of the competition helps students create future scenarios, based on current facts," said Khaled Kacem, Shell Egypt's country chairman and managing director. "Shell Egypt is keen on offering opportunities to the Egyptian youth, and perhaps Imagine the Future is concrete proof of this keenness, as we are creating a platform that allows a huge number of students to apply their innovative ideas to build a better future for Egypt."
Mohamed Alabiad, a mechanical engineering major, said that predicting the future is no easy task, but creating scenarios can make problem-solving much more efficient.
"Scenario planning seems to be the most powerful tool we have in order to overcome the unknowns of the future, and we have experienced and utilized such a tool to anticipate different futures of an Egyptian city," he said.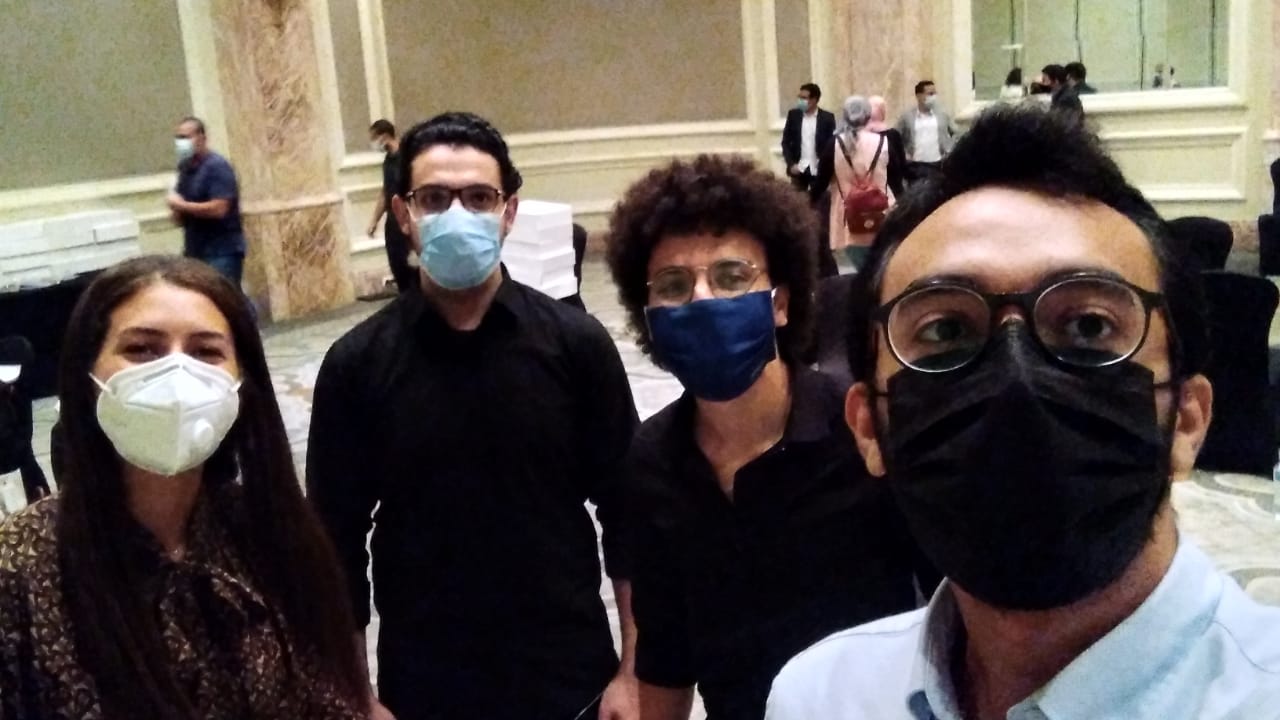 The students said they learned a great deal from this competition, both about themselves and the reality of critical thinking and problem solving. Juggling this competition with their coursework during the spring semester was no easy task, said Abdelwahed, but the team managed to pull through.
"It was a very interesting competition, as we learned a lot along the way with the different programs to help us get on track, along with the coaching sessions they gave us," Shaheen said. "I also felt like we learned a lot on how to imagine realistically and put all our ideas together in one, which is something crucial added to my experience."
Ali Ghazal, a computer engineering major, said that imagining the future is quite an open task.
"It was both playful and stressful," he said. "Imaging the future is a very playful process. However, as we progressed through different stages of the competition, we were required to validate every single assumption. and this was quite stressful at times."
The team members thanked AUC and their mentoring faculty members for giving them the tools and the skill sets to carry on throughout the competition.
"We acquired and strengthened the skills we used in this competition at AUC. Most importantly, we met as a team and bonded at AUC. I am really glad that we represented AUC the best way possible," Zidan said.
Abdelwahed said that AUC's holistic learning experience is what motivates her to take on these sorts of competitions and challenges.
The diverse curriculum and the liberal arts program that the University offers enhanced my way of thinking and empowered me to be bold and creative, along with the careerweb platform, which is filled with multiple opportunities and allows me to challenge myself and grow in the field I am most passionate about which is sustainability," she said.
The students also thanked their professors who helped guide them throughout.
"Our team was privileged to have a wide range of faculty who mentored us along the way. We are grateful for all of them," Ghazal said.
The competition's jury included members from different prominent entities, which include Nahdet Misr Publishing House, Transcendium, the Federation of Egyptian Industries, the International Labor Organization (ILO), Shell Lubricants Egypt, and EGAS.
"Imagine the Future competition is not just a competition between university students, but we consider it as a platform that allows us to train and coach a young generation that is fully capable of analyzing the present, in order to build the future," said Nashwa Saleh, Shell Egypt's social investment manager.
"This platform that Shell Egypt provides is a huge opportunity for Egyptian students, as more than 800 participants joined throughout the competition; and the teams chose different Egyptian cities in the scenarios they created, which builds a better future for Egypt," she added.
Alaa Hashim, co-founder and executive Partner of Transcendium, was also a member of the competition's jury. "The quality of the students' scenarios, presentations and videos were amazing, as this competition has offered to a whole generation of students the opportunity to critically think about the futur and apply multidisciplinary thinking in scenario-building, which is a very valuable skill for students to use in their professional careers later on," he said.
Additionally, Dalia Ibrahim, CEO and chairperson of Nahdet Misr Publishing House, and member of the competition's jury, said, "This year, the level was quite competitive with students demonstrating their ideas for different cities with different perspectives; which is not an easy task, adding to having to defend their scenarios and perspectives. I am really proud of the effort they made this year."