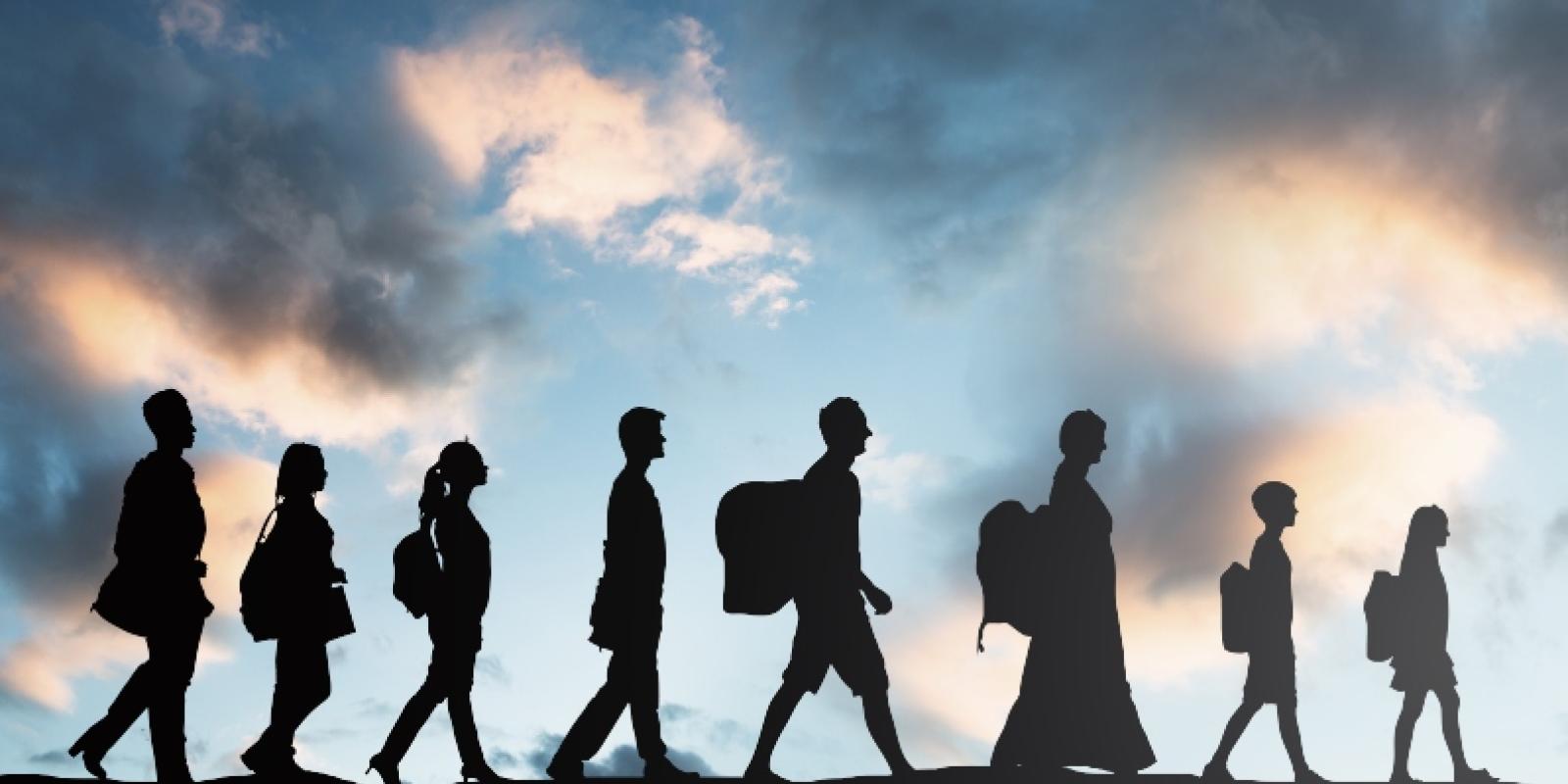 AUC Launches Egyptian Migration Hub to Enhance Refugee Policy, Protection
AUC Launches Egyptian Migration Hub to Enhance Refugee Policy, Protection
As part of its continuous outreach efforts, AUC launched the Egyptian Migration Hub (EHUB) this summer to raise community awareness of the plight of refugees, implement effective policies to address this global issue, and protect refugees and asylum seekers.
A joint initiative between CMRS and the European Union, the hub will be a platform for discussing strategies, centralizing data, and furthering policy on migration, as well as addressing gaps in the literature and research on migration in Egypt.
"The ultimate goal of EHUB is to initiate and implement better policies for Egyptian migrants abroad, and for migrants, refugees and asylum seekers in Egypt," said Ibrahim Awad, professor of practice in global affairs and CMRS director.
Egypt's strategic position connecting the Middle East to Africa acts as a crossroads for migration patterns, thereby serving as a transit country for migration. Many Egyptian immigrants are working in Jordan, Saudi Arabia and other Gulf countries. Egypt is also home to many refugees and asylum seekers from Syria, Iraq, Yemen, Sudan, South Sudan and Ethiopia. According to the United Nations Refugee Agency, there were over 263,000 refugees in Egypt in 2021. The overwhelmingly largest country of origin for Egypt's refugees is Syria, accounting for over half of the total registered refugee population.
"EHUB is an open, inclusive, multidisciplinary partnership that draws on government donors, experts, practitioners and civil society to create and synthesize knowledge for the use by policymakers," said Ambassador Christian Berger, head of the European Union Delegation to Egypt, at the hub's launch event.
As one of the first few academic institutions on migration and refugee studies in the MENA region, CMRS is "the only academic institution in Egypt that offers postgraduate degrees in migration and refugee studies, in addition to carrying out research, training and outreach activities in the field," said Maysa Ayoub, associate director of CMRS. The hub will contribute to the research on push and pull factors of migration patterns – "push" being the factors that cause emigration and "pull" referring to the aspects of a location attracting migrants – greatly benefiting the policymaking process.
Discussing the implementation and initiation of effective policies for Egyptian migrants abroad as well as migrants, refugees and asylum seekers within Egypt are a few of the major focus points within the field. As such, some of the challenges the hub seeks to address include the evolving demand for migrant labor in Arab countries and in Europe, expanding channels for regular labor migration in order to curb irregular migration, enhancing the protection of Egyptian migrants, and preventing and dealing with the smuggling of migrants and human trafficking.
At home, the hub also seeks to assist in meeting the demands of the Egyptian labor market by developing the capacities and skills of workers. This in turn will aid in the protection of refugees and asylum seekers in Egypt, easing their immersion into the country's labor market and ultimately guiding them toward a self-sustaining lifestyle.
EHUB's upcoming sectoral forums will include three planned meetings on migration data, external employment and combating human trafficking. Within each meeting, relevant stakeholders — such as government officials, international organizations, academics, experts and media representatives — will collectively tackle these issues. In addition, media training will bring together journalists and other media professionals to discuss topics such as the migration narrative and the prevention of xenophobia through media narratives.
By gathering all relevant stakeholders regarding migration in the context of Egypt together, the hub will effectively contribute to research on migration and refugees and facilitate discussions to serve policymakers, Ayoub explained.