Master of Public Administration (MPA)
Program Overview
Prepare to join the next generation of leaders in public service in Egypt and the Middle East. Our curriculum, while focused on building and sharing a knowledge base centered on Egypt and the region, comprehensively incorporates international experience and global best practices. The MPA program emphasizes the qualities and capacities that lead to effective, efficient and responsive administration of government and nonprofit organizations with the highest ethical standards. In addition, students engage in evidence-based research and community service. By the time they graduate, students become well-versed in the theory and practice of public administration, management and organizational structures and processes.
Concentrations
Nonprofit Management

Human Resources Management in Public and Nonprofit Organizations

Public Sector Reform and Innovation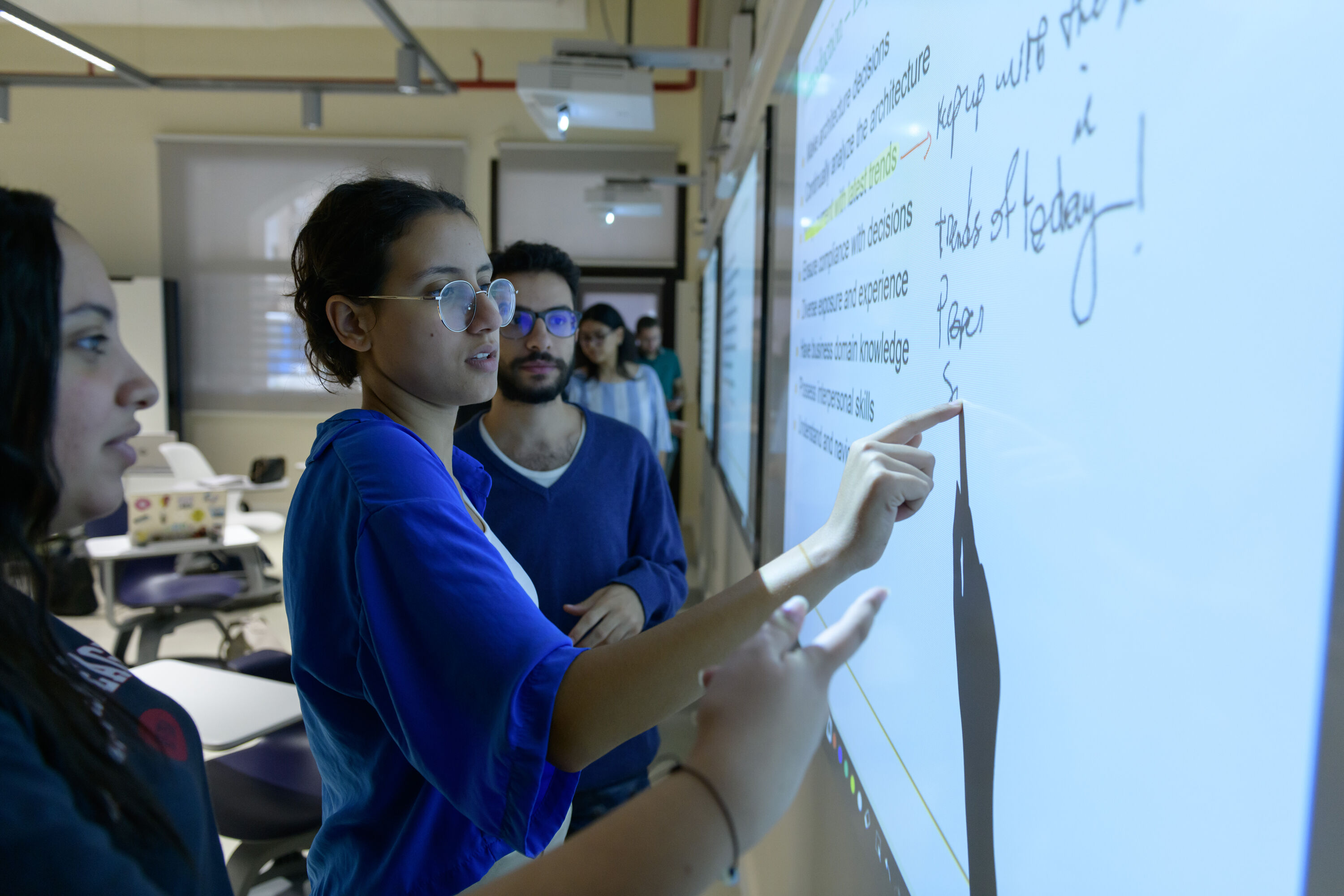 Degrees and Admission Requirements
Students wishing to pursue the Master of Public Administration (MPA) should meet the minimum academic and admission requirements set by AUC.
Learning Outcomes
Lead and manage interdisciplinary teams in public governance roles in government or NGO settings.

Understand and implement key management principles and practices and organizational structures and processes.

Participate in and contribute to the policy process from a managerial perspective as both a user and producer of evidence-based findings.

Analyze, synthesize, think critically and solve problems relevant to public administration.

Apply management concepts, multidisciplinary skills and knowledge of financial and human resource management to public administration.

Articulate and adopt a public service perspective with a strong ethical framework and results orientation.

Communicate and interact productively with a diverse and changing workforce and citizenry.

Advocate for improvement and sound management in public administration programs and practices.
Career Impact and Practical Experience
Our students have the opportunity to engage with notable public leaders from a myriad of social sectors and complete assignments directly relevant to the critical work of policymaking bodies and civil service organizations. Outside of the classroom, our department is also dedicated to curating one-of-a-kind learning opportunities, such as university events and internship programs aimed at broadening students' networks and enriching their academic experience.
Find out more about our experiential learning opportunities.
Fellowships
Fellowships are highly competitive awards. They are open to new students and may also be available to continuing graduate students who display superior performance in their academic endeavors, depending on the availability of allocated funds for a given fellowship award.