This website provides the latest information about AUC's actions to respond to the spread of COVID-19, also called novel Coronavirus. The University is actively monitoring the local and global health situation and is taking precautionary measures in an effort to help limit the spread of infection.
Mandatory Online Health Self-Check (For Those Who Are Coming to Campus)
Effective September 1, all members of the community must perform a health self-check and answer a 30-second questionnaire on each day they plan to come to campus (New Cairo and Tahrir Square). You will not be admitted from the gate unless you present the results of the self-check to the security at the gates.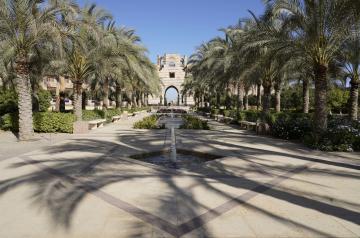 Messages to the Community
November 22,

Winter and Spring 2021 Modes of Instruction
With the approach of the end of the Fall 2020 semester, know about the updates regarding Spring 2021modes of instruction. While we still have to plan for a hybrid model of online and face-to-face classes, the many lessons we have learned over the past 8 months have enabled us to plan for a higher-density than we currently have for Fall, with significantly more classes being partially face-to-face in Spring 2021.
November 18, Online COVID-19 Dashboard
n order to effectively manage our continuing response to the COVID-19 pandemic, we developed our own AUC COVID-19 dashboard to allow us to track trends essential to understanding our response and guiding decision-making. 
November 12, Flu Vaccine Announcement
The seasonal flu vaccine is now available at the AUC clinic on both the New Cairo and Tahrir campuses, as part of our prevention and wellness program.