Master of Public Policy (MPP)
Program Overview
Develop the competencies and qualities to contribute to the highest levels of policy leadership in Egypt and beyond. Our curriculum, while focused on building and sharing a knowledge base centered on Egypt and the region, comprehensively incorporates international experience and global best practices. The MPP program rigorously prepares students in policy research and analysis, public governance, communication and policy design and implementation. Our students are also trained to maintain high ethical standards, which they practice through curricular and extracurricular engagement in community service.
Concentrations
Policies for Sustainable Development

Promotion and Regulation of Private Sector Development

Media Policy

Data Analytics and Program Evaluation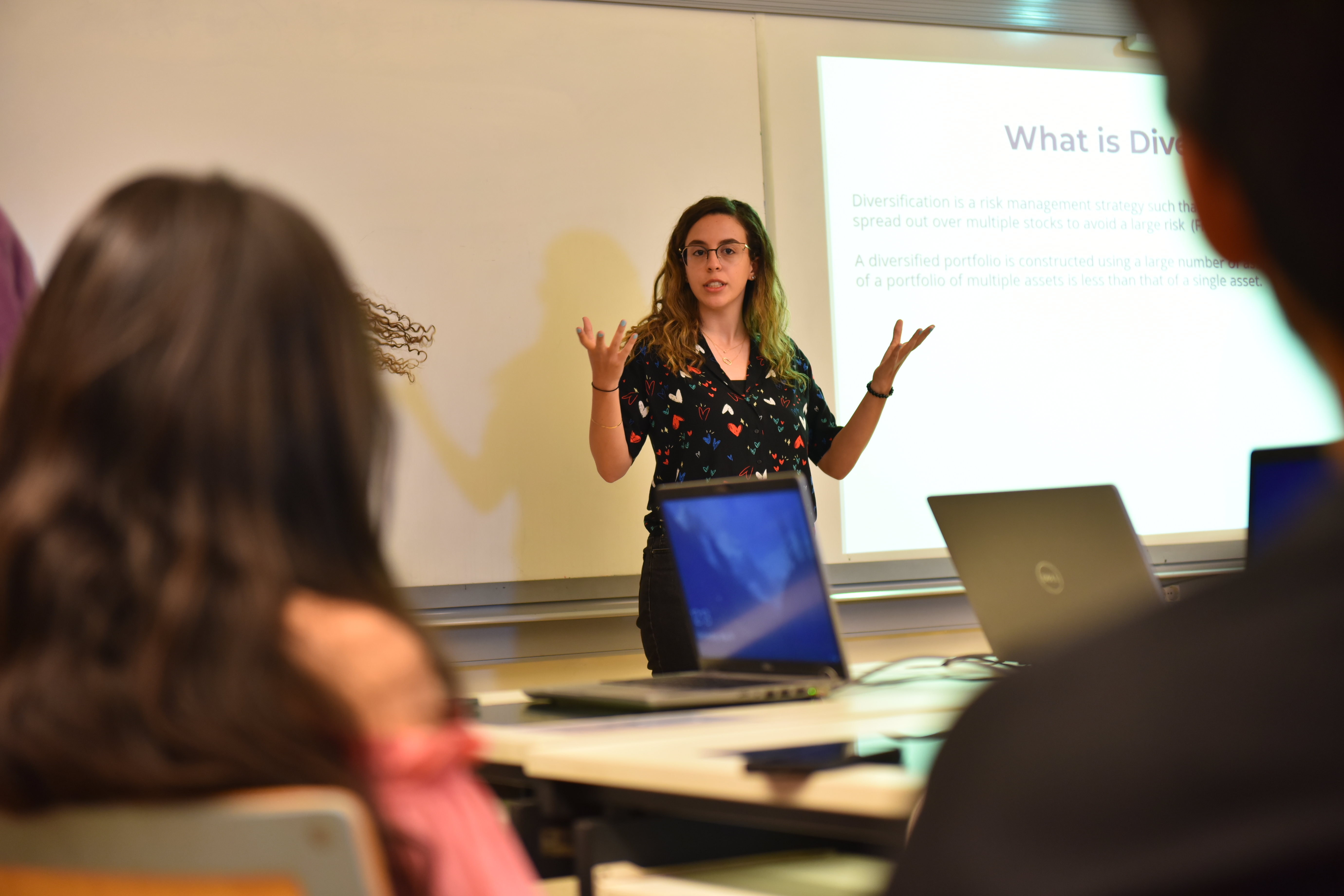 Master of Public Policy (MPP)
Degrees and Admission Requirements
Students wishing to pursue a Masters of Public Policy (MPP) should meet the minimum academic and admission requirements set by AUC.
Learning Outcomes
Students enrolled in this program will be equipped to:
Lead and manage diverse teams working on a range of interdisciplinary policy challenges.

Exhibit expertise in one or more public policy issue areas and the tools and concepts used to address them.

Understand all phases of the policy process, including using and conducting applied research and translating the findings into policy-relevant and actionable recommendations.

Employ a range of qualitative and quantitative evidence-based tools to analyze policy problems and assess possible solutions.

Demonstrate a solid understanding of organizational structures and legal/administrative settings and procedures and their role in policy adoption and implementation.

Maintain a strong ethical framework and analytic approach to public service that promotes the rule of law, transparency and fairness.

Communicate and interact productively in a range of institutional settings with diverse leadership, colleagues and citizenry.

Incorporate diverse stakeholder perspectives into policy analysis and practice effective and inclusive advocacy.
Career Impact and Practical Experience
Our students have the opportunity to engage with notable public leaders from a myriad of social sectors and complete assignments directly relevant to the critical work of policymaking bodies and civil service organizations. Outside of the classroom, our department is also dedicated to curating one-of-a-kind learning opportunities, such as university events and internship programs aimed at broadening students' networks and enriching their academic experience. Find out more about our experiential learning opportunities.
Fellowships
Fellowships are highly competitive awards. They are open to new students and may also be available to continuing graduate students who display superior performance in their academic endeavors, depending on the availability of allocated funds for a given fellowship award.