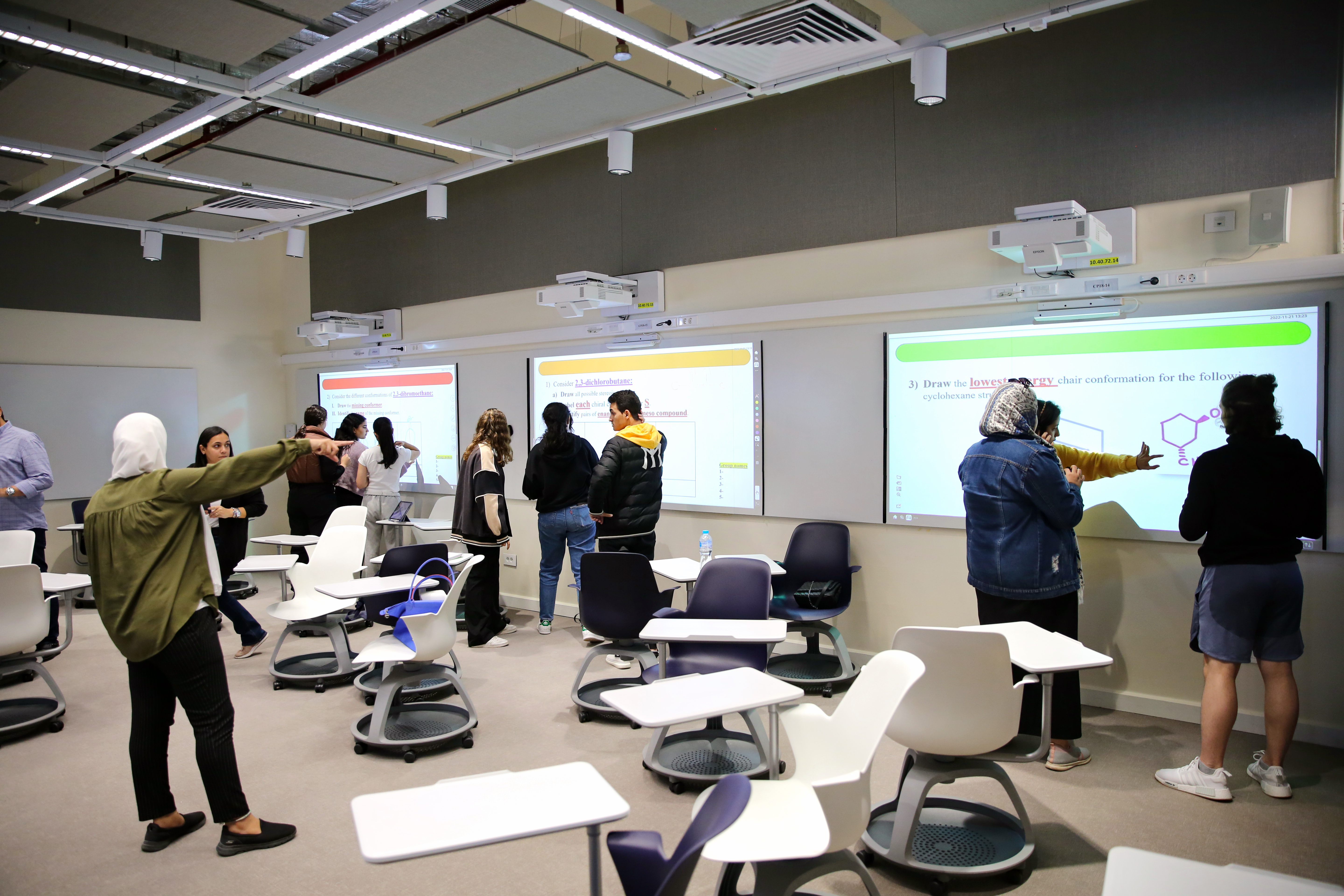 Active Learning Classrooms
Active learning classrooms have flexible furniture, and advanced technology, enabling innovative teaching.
As part of the wider AUC learning spaces strategic plan, a total of 14 new active learning classrooms have been redesigned and refurbished. The pilot stage commenced in Fall 2021 in three pilot classrooms and one faculty innovation lab (faculty sandbox space). In 2020 and 2021, AUC was awarded two USAID/ASHA grants namely ASHA 2020 Educational Transformation - A Hub for Next Generation Digital Learning Environments at AUC.
ASHA 2021 Next Normal Digital Learning Spaces for Educational Transformation, and a total of 11 classrooms were equipped and transformed into digitally enabled active learning spaces. These classrooms are equipped with cutting-edge technology and flexible seating arrangements, creating an environment conducive to collaborative learning and student engagement.

At the Center for Learning and Teaching (CLT), we recognize the importance of active learning and its impact on the teaching and learning experience. Since Fall 2021, CLT has been offering pedagogical workshops and consultations for faculty on course design and active learning pedagogies fit for teaching in these flexible active learning classrooms. Faculty professional development and preparation include the integration of strategies such as team-based learning, problem-based learning, group problem solving, group annotation and design thinking. Through these approaches, faculty members can explore new avenues for active student participation, critical thinking, and interdisciplinary collaboration.

CLT continually assesses the teaching and learning experience via online surveys where most faculty and student respondents indicate how the classrooms positively impact engagement and allow for collaborative group work.
Spotlight on Active Learning and Innovative Teaching Strategies at AUC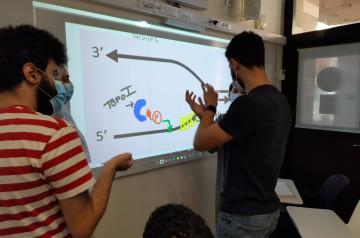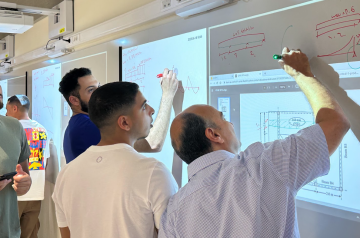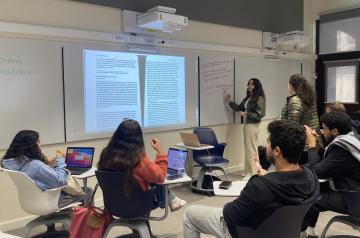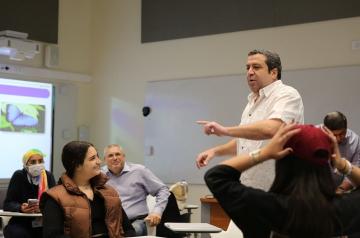 As part of our commitment to promoting active learning and innovative teaching, CLT grants classroom usage priority to faculty who have demonstrated innovative teaching practices or submit an active learning classroom proposal. In addition to utilizing these newly designed spaces, these faculty members are also invited to showcase their teaching methodologies at CLT events, further inspiring colleagues and contributing to a culture of innovation within our academic community.
For more information on how to submit a proposal, please email clt@aucegypt.edu.
Flexspace.org AUC Profile
Flexspace is a flexible learning environment exchange platform that allows educational institutions to document and showcase learning spaces, share resources and best practices, work collaboratively with campus colleagues and partners, and connect with a worldwide community.
Booking a tour of the classrooms or Pedagogy Innovation Lab (Faculty Sandbox)
To visit a classroom, observe a class activity or test your own activity in the CLT Faculty Sandbox email clt@aucegypt.edu
Pedagogical Support for Faculty Teaching at AL Classrooms
To submit your request a CLT consultation, click here
Resources
More information on how to use the AL classroom technology: Active Learning Classroom

Technology Handout

Sample activity and brainstorm template :

Idea Canvas