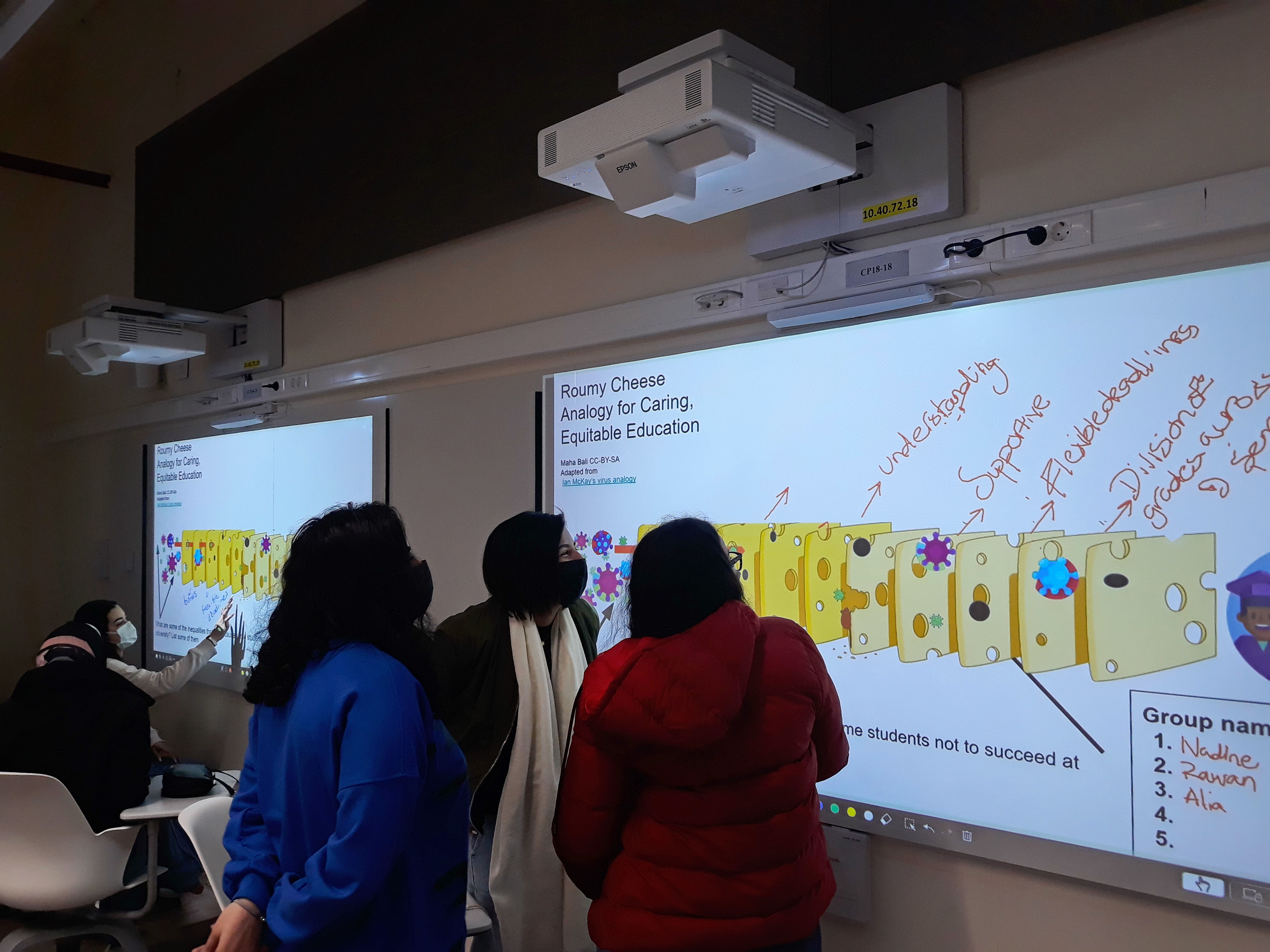 Learning Spaces
A strategic initiative to develop and implement a long-range learning spaces strategic plan to support all teaching and learning modalities on campus and/or virtually with an emphasis on innovation, experimentation, and high-impact learning
In 2019, The American University in Cairo launched a strategic initiative to develop and implement a long-range learning spaces strategic plan to support all teaching and learning modalities on campus and/or virtually with an emphasis on innovation, experimentation, and high-impact learning. The design team undertook an intensive process with all key stakeholders, such as students, faculty, staff, and administrators, to plan for an integrated learning landscape.
In fall 2021, nine dual-delivery classrooms and three active learning classrooms were designed and outfitted with furniture and technologies to enable dual delivery and interactive teaching and learning.
Since the project's early stages and inception, CLT has supported this strategic initiative through targeted technology and pedagogy professional development to faculty members who teach in these new learning spaces. CLT also designs and runs surveys each academic term to collect faculty and student feedback on their experience with the classrooms. The insights and suggestions collected inform institutional efforts to improve teaching and learning in these new spaces.
By fall 2022, 124 AUC classrooms were equipped for Dual Delivery (DD) modality, and three Active Learning (AL) classrooms and one Faculty Sandbox were functional and outfitted with furniture and technologies to enable interactive teaching and learning.