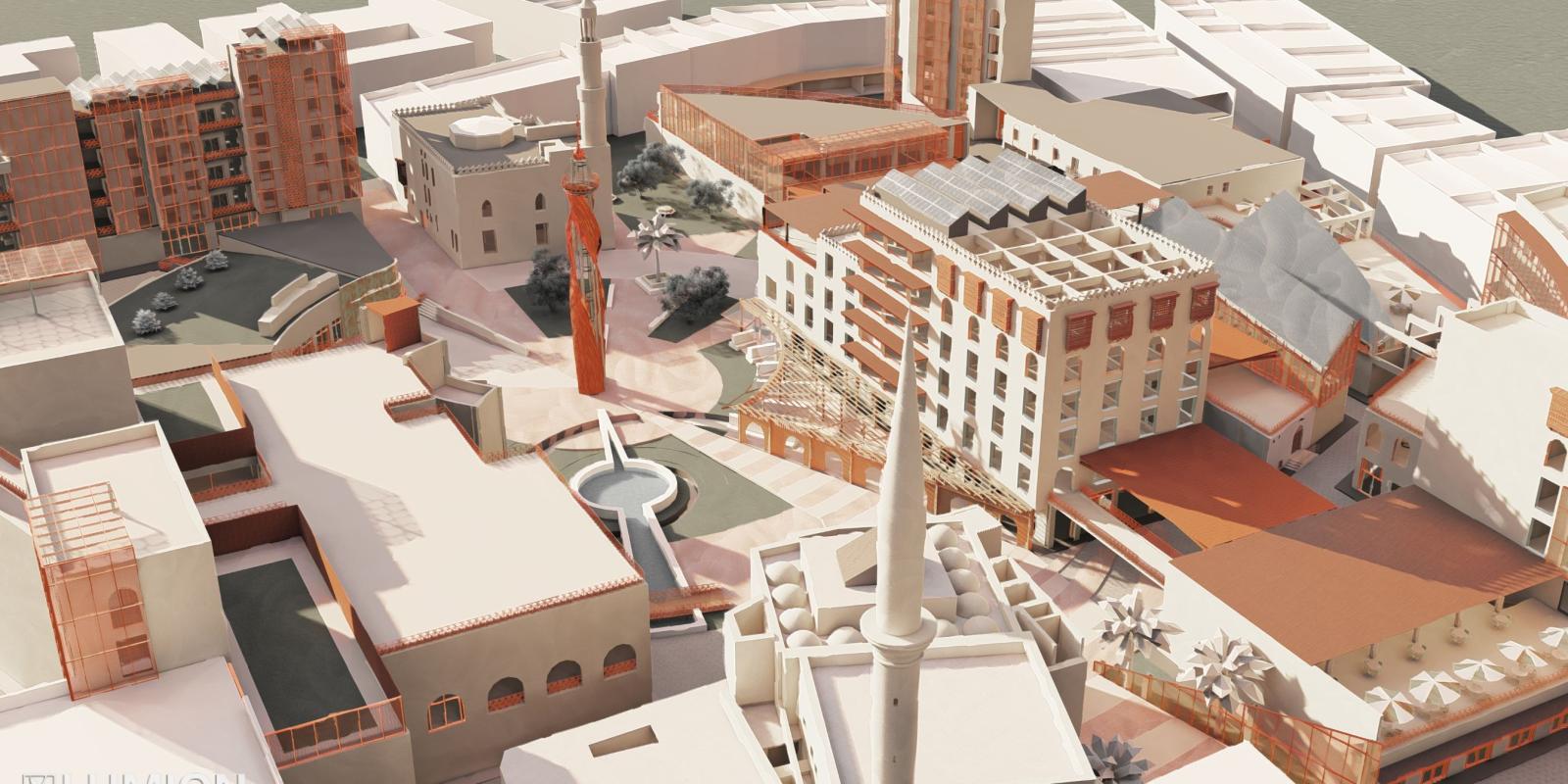 Zero Carbon Cairo
Zero Carbon Cairo
For a team of architecture alumni at AUC, preserving Egypt's heritage is vital to building a sustainable future. With collaboration from Queen's University Belfast and the University of Salford, Laila Hany '23, Heba El Kammah '23, Mostafa Zahran '23, Saja Sameh '23 and Amgad Abdulgawad '23 set out to study how traditional crafts and buildings can be used to develop sustainable employment and housing across Egypt.
Put into practice, their work can help shape an eco-friendly future that conserves Egypt's history. The key? Adapting and reusing what's already in place.
The team began by analyzing sites in historic and downtown Cairo as well as Alexandria, with each student choosing one area to focus on. For example, Hany, who worked in Cairo's Al Khalifa neighborhood, explored how reviving the tradition of stained glass could also help create sustainable forms of employment for residents.
Beyond sustainable development, the team pointed out that reviving Cairo's historic buildings and crafts may be crucial to the survival of some of Egypt's history and traditions, which are in danger due to economic hardships.
Of course, considering the numerous factors at play is a delicate task.
"The main challenges were finding solutions that balanced heritage conservation, zero-carbon sustainability, revival of traditional crafts and tourism in an eco-friendly manner," explains Zahran, who studied the landmark Haret Bergwan on Cairo's famed Moez Street.
"With extensive research, the group was able to find connections between these different factors to create viable solutions to these issues simultaneously," added Zahran.
The team's research took them to COP27 and the 2023 Venice Architecture Biennale, "Time Space Existence," hosted by the European Cultural Center. Hany and El Kammah presented the team's work with the support of their thesis adviser Sherif Goubran '14, assistant professor of sustainable architecture.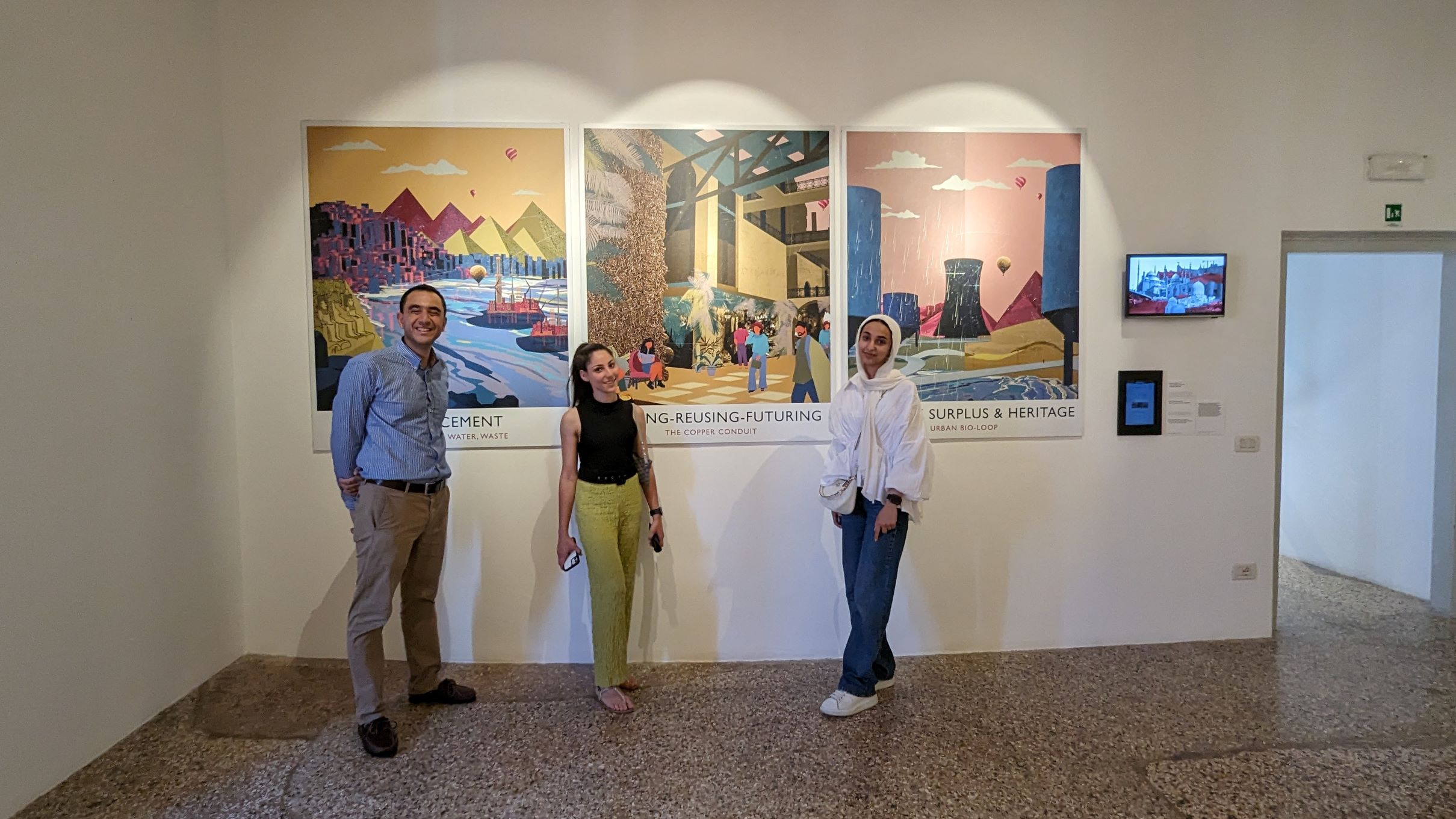 "Presenting at COP27 and then displaying our work in Venice is something we are all proud of and excited about," said Goubran."The responses we got in all external exposure opportunities showed how important and timely our work is."
The team's projects found that both past and present have a role in the conversation about sustainable development. "We have a lot to learn from the past that can be applied to the future. We already have the technology to help societies and the planet thrive and flourish," says Zahran.
In the pursuit of sustainability, Egypt's heritage is the foundation. For Zahran, this enables future development to maintain a deep connection to its origins: "We can revive the Fatimid Cairo artisans' hope through innovation that suits modern needs while maintaining their crafts' essence."