Wearing Egypt's Untold Stories
Wearing Egypt's Untold Stories
"It's all about having jackets tell stories," said Hana Zaher '19, graphic design graduate and designer of Daima — a graduation project that turned into to a solid brand to be launched soon in the Egyptian market.
Inspired by the Hermes brand petit Ash, Daima is an eco-friendly brand that creates jackets out of upcycled materials and factory leftovers. Jackets are sewed by underprivileged Egyptian women in different organizations, such as El Zahraa and Sahebat Banati, and those in debt. "We get to collaborate with a different entity to support a different cause, be it young orphan girls or indebted women," said Zaher.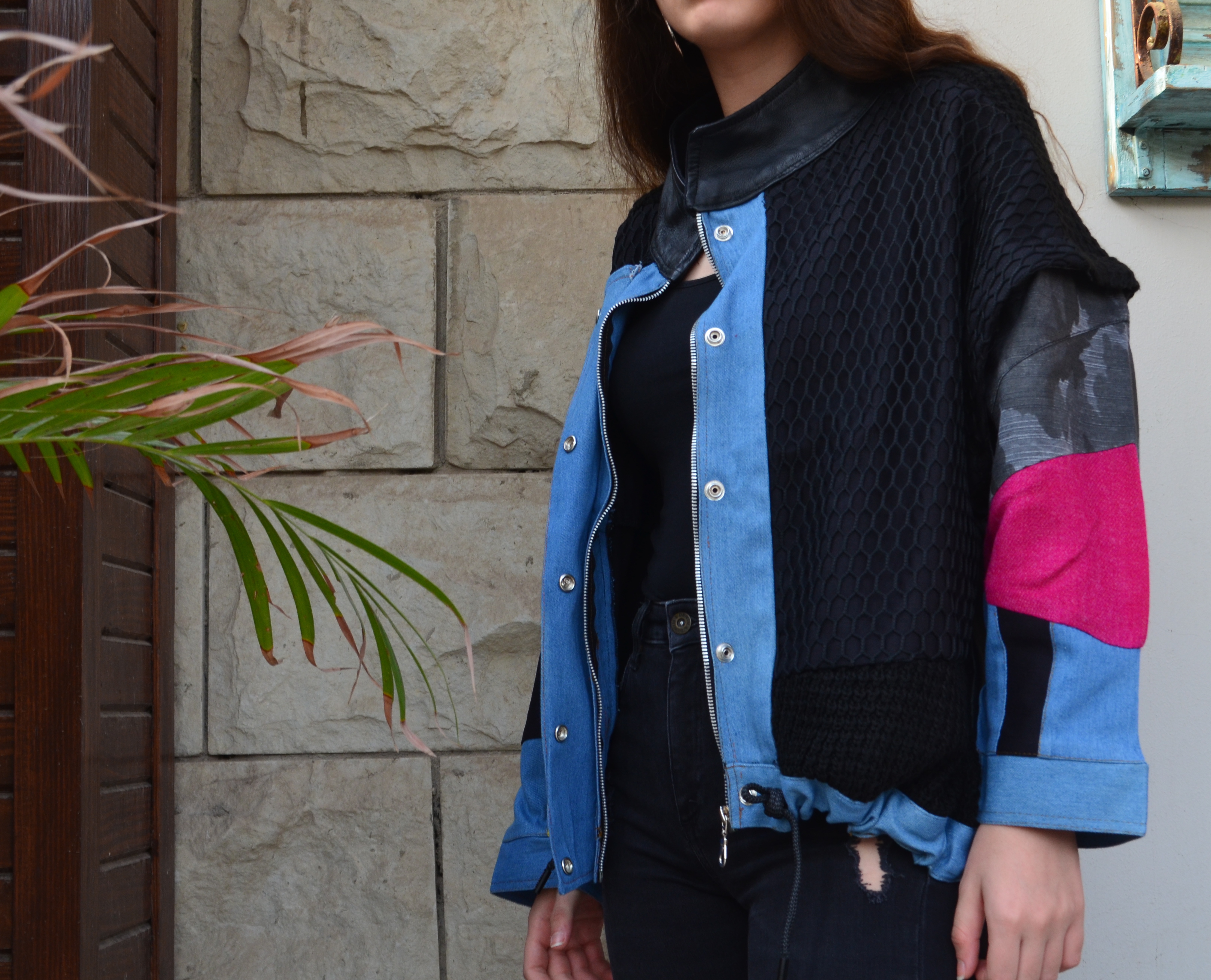 Each piece of Daima's products is named after its producer. A percentage of the jacket sales proceeds go to this cause to achieve a sustainable empowerment system for these women and help the environment always become "daima," or sustainable.
"By purchasing a product in this brand, you are directly contributing to the life of a woman in need of an opportunity, a fresh start and a better chance," affirmed Zaher.
Since she decided to study graphic design at AUC, Zaher's dream has always been merging art and design to form her own fashion brand.
"I learned branding, retail, advertising and packaging design at AUC — almost everything that would help me start my own fashion line," she said.
And her professors concur. "Hana was keen on not missing out an opportunity to learn everything that would serve her brand in the making," said Nagla Samir, associate professor of practice in the Department of the Arts who supervised Zaher's graduation project. "She wanted to complete the graphic design program with a complete array of design courses, and she really utilized it perfectly."
Zaher wants to prove that the production of a prestigious product doesn't necessarily entail using high-cost materials. Her challenge is to prove that she can still produce a fashionable product using upcycled materials. "I want people to buy my jackets and proudly wear them because they like them, not out of sympathy," affirmed Zaher.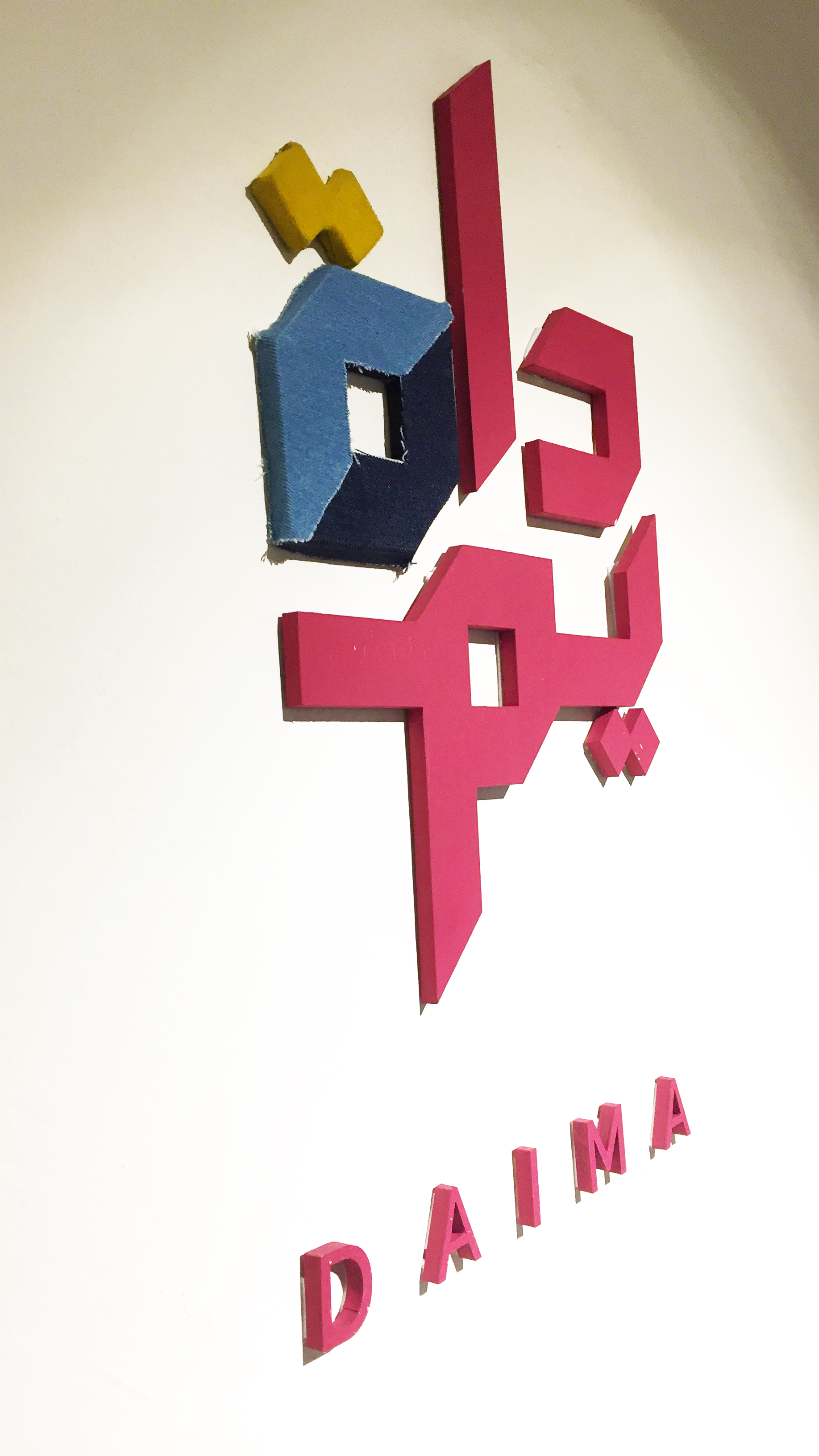 Zaher considers the women to be her partners in the brand. "I design, and they make my designs come to life," she said. Besides giving them a percentage of every product purchase, Daima also teaches the women a new skill, helps them work on their sense of fashion and enhances their knowledge of upcycling, which they need in their daily lives.
"Hana spent almost nine months researching, trying and failing until she found sources for the eco-friendly materials she's using," explained Samir. "What I love about Hana is that she's always eager to learn. She took patron-cutting courses and model illustration. She never takes the easy road. She finished the graphic design program with Daima almost launched."
Zaher's packaging is also eco-friendly, as she collaborated with an organization that makes recycled material made from paper and agricultural refuse – especially rice straws, Nile water lilies and bananas stalks. "Hana kept researching until she found the perfect package design that also serves the concept of her brand," added Samir.
Zaher took part in last year's World Youth Forum, where she showcased her products and presented one of her products to Egypt's first lady Entissar El-Sisi. "It was a great experience, as I received a lot of motivating feedback about the concept of the brand," she said.
Zaher is launching her first collection of Daima in January 2020 and the jackets will soon be available in concept stores.
#AUCFutureForward