Virtual Onboarding: AUC Welcomes New Staff
Virtual Onboarding: AUC Welcomes New Staff
With a priority of maintaining a low-density campus and restricted face-to-face gatherings, AUC held its first virtual staff onboarding HR event to welcome new hires while ensuring their seamless integration among the AUC community during such a challenging and unique time.
"You joined us in a critical time, not only for AUC, but for the world," said Sarah Refaat, senior associate vice president for human resources. "That's why we want to support you in becoming part of the AUC family."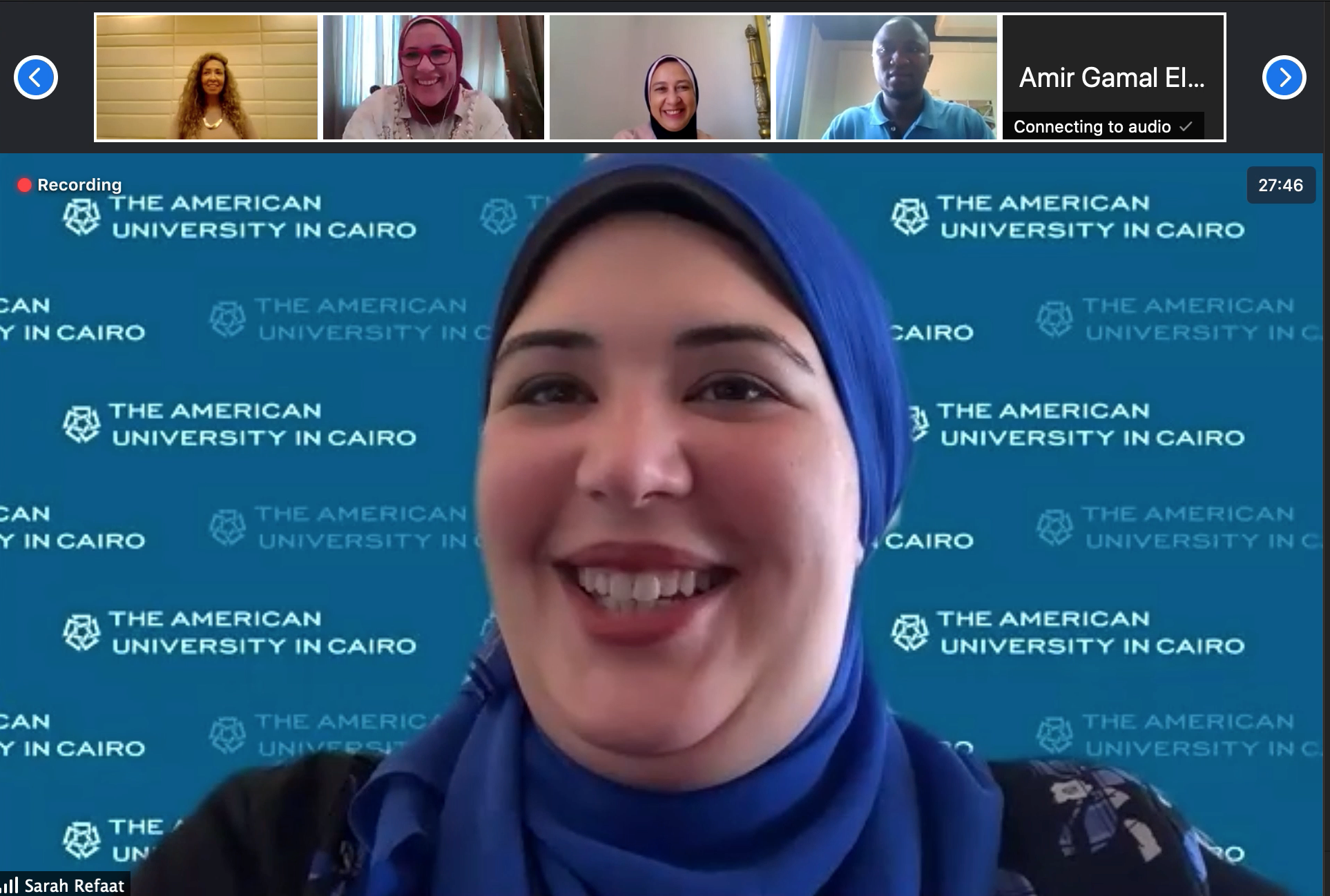 Bringing together 74 new hires along with AUC's senior management and staff from different offices, HR's full-day virtual onboarding event supported staff members in acclimating to their new, diverse positions and provided them with a comprehensive overview of AUC and its different functions and services.
Throughout the day, staff members were introduced to a broad range of essential topics, including AUC's vision, mission, values, strategic pillars, organizational structure, offices and departments, services and facilities, rights and responsibilities, transportation services, HR policies and procedures, general benefits, learning and development, performance management and more major supporting functions.
"No matter what your job is, as newcomers, you have a diverse array; one way or another, you're contributing to AUC's mission," said President Francis Ricciardone in his welcome message. "I'm extending to you my warm personal welcome."
As we move forward during COVID-19 challenges and safety measures remaining a necessity more than ever, the essentiality of wearing face masks and social distancing took a fair share of President Ricciardone's remarks, which highlighted that this year's watchword is caring for each other. 
"Masks mainly protect the other. Yes, they do protect our own selves, but I like this to be the culture at AUC–– a culture of caring for one another," he stated. Continuing on the importance of wearing them, he said, "What this symbolizes is that I care about you. When I'm wearing this, I care about your actual health and I want to protect you," encouraging everyone to wear masks and practicing social distance at all times during the workday.
With an overarching aim of delivering an exceptional experience to new hires, the HR onboarding program is set to occur each month for AUC's new intakes and begin from the moment a candidate is offered a job and continue along the way, with each candidate having their own "onboarding buddy" to provide reliable guidance and support during the day-to-day aspects of their work life.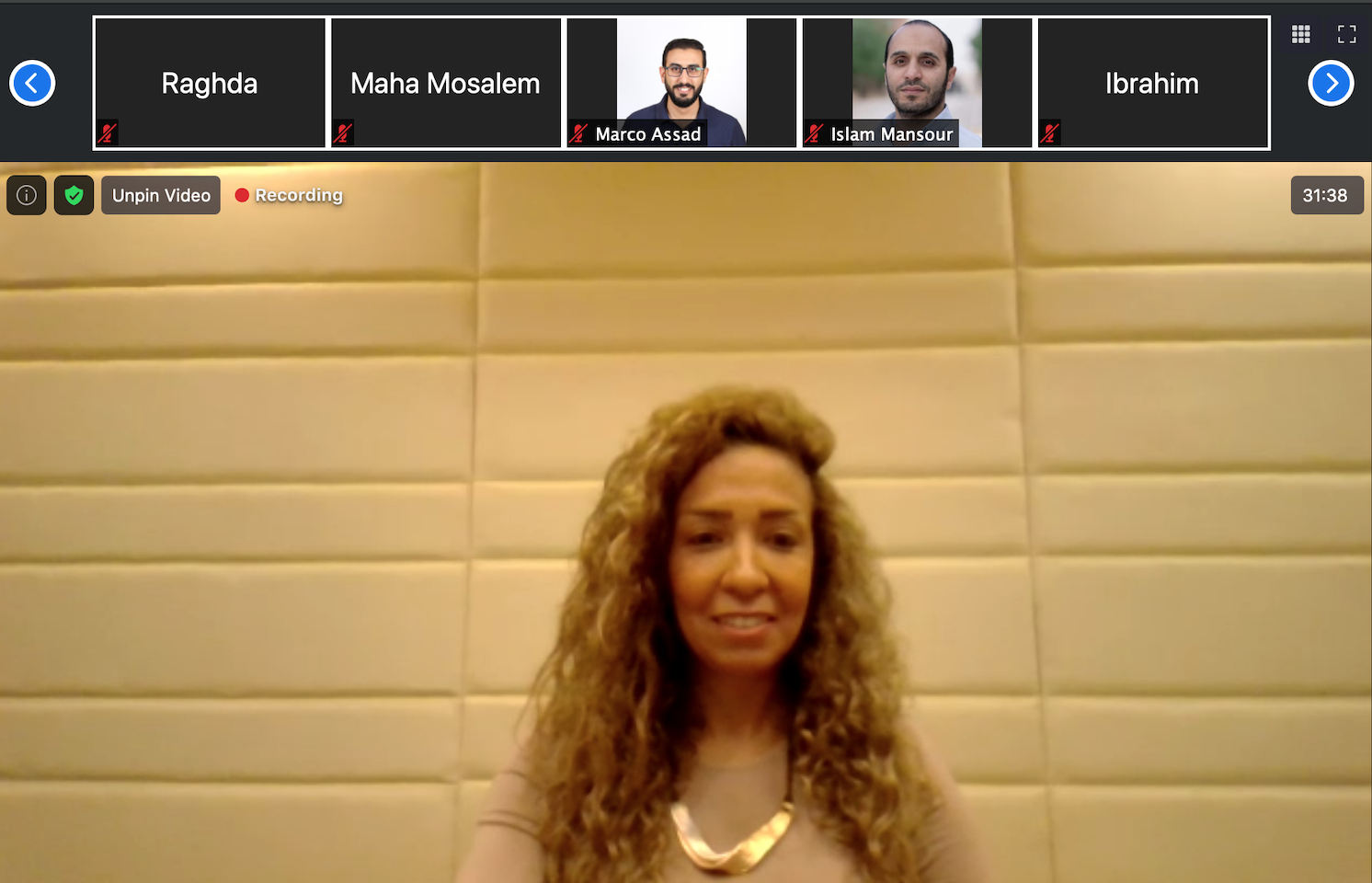 The program will be delivered in three phases: upon the candidate's offer acceptance prior to joining, upon joining during the first month of employment, and post-joining during the first three months of employment to ensure that staff members grasp how their role fits into the bigger picture of the university over a flexible time frame and streamlined manner.  
"At AUC, we believe that onboarding is pivotal in any new hire's employee journey," said Refaat. "By making it an ongoing process starting with pre-boarding, we're setting up for our staff for success and channeling their enthusiasm by strongly integrating them into the AUC culture. While the process was already in the works for some time, I believe this was the perfect time to pilot it at a time when connectedness is inevitable for retention and continuity."