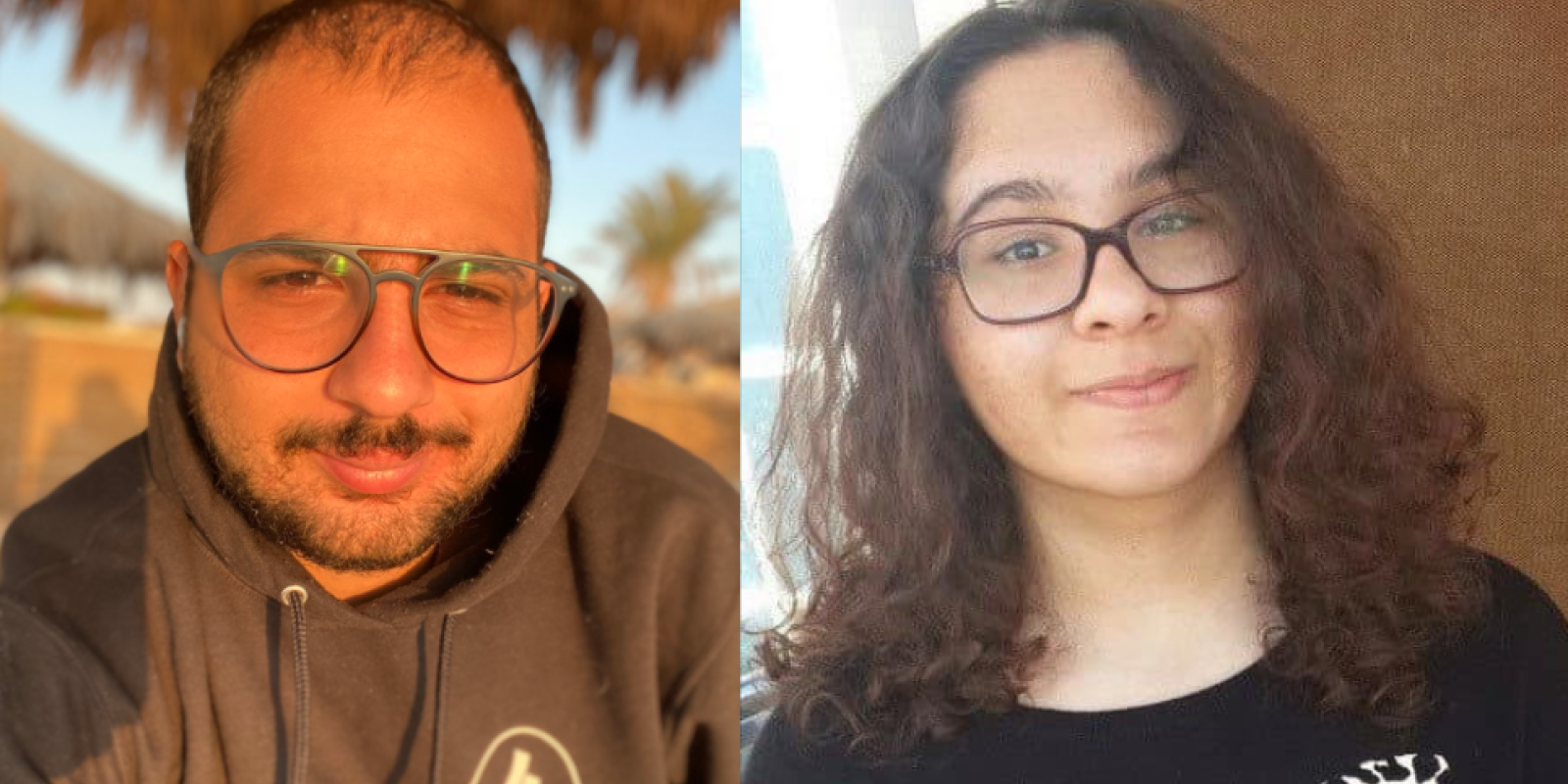 Two Multimedia Journalism Majors Win Distinguished Awards for Audio Features
Two Multimedia Journalism Majors Win Distinguished Awards for Audio Features
At the Broadcast Education Association (BEA)'s On-Location Creative Competition, senior Maya Abouelnasr and Bassel Hanna '21, both multimedia journalism majors, took home awards for their audio features: Abouelnasr's "The Musical Magic and Scorched Legacy of Cairo's Khedivial Royal Opera House" won Best of Show, while Hanna's "The Colescott Quest of Discovering Himself" snagged an Award of Excellence.
Abouelnasr's feature delivers the history and significance of the old Cairo Opera House. " [It explains] just how loved it was, how it contributed greatly to the golden era of Egyptian arts, and the devastation caused by its 1971 burning," she said. "I also wanted to contribute to what little audiovisual records remain that document the Opera House's story through my piece."
Meanwhile, "The Colescott Quest of Discovering Himself" is about Robert Colescott, an American painter and visiting professor at AUC in the 1960s. The feature pieces together Colescott's life through a series of interviews conducted by Hanna, who at first found a number of contrasting reports and opinions on the artist. "As a result, I felt I could frame this content in a more pondering manner, as though these interviews were laced together in hopes of making sense of this very complex character."
Hanna's work was also featured last March in "Robert Colescott: The Cairo Years," an exhibit by AUC's Visual Arts Program that included paintings and other records surrounding Colescott. "My name was also mentioned in the exhibition credits, which really excited me," he recalled.
Both features are products of Professor of Practice Kim Fox's Audio Production course, with Hanna producing his in Fall 2020 and Abouelnasr's piece coming to life last spring. Fox is very proud of her students and enjoyed working with them on the features.
"I was elated when Bassel decided to cover Colescott and tracked down Colescott's family members to help us piece together his time while working at AUC in the 1960s," she said. "Maya is very meticulous, so I had an inkling that she would create a strong story, especially because of her access to strong sources along with her extensive research."
Abouelnasr and Hanna were excited and still feel honored to win these awards, and both spoke of the satisfaction of being recognized for their hard work. Hanna was staying at a hotel in Hurghada when he heard the news.
"Before the announcer could finish the sentence, I jumped out of the room and banged on my friends' door to tell them, and we celebrated for a while," he said. "It was a very surreal feeling."
He also said that the win boosted his confidence in his chosen path of study. "[Winning] reassured me that choosing a career in audio production was the right thing to do."
Abouelnasr reported that beyond winning, participating in this competition served as a great learning experience. "I was introduced to other finalists' work and learned quite a bit from a number of them," she said.
"Since elementary school, I've always seen myself as creating stories – mainly creative ones and later journalistic ones as well – only through writing, but now, I can possibly integrate audio into that plan after gaining more experience, even if only for personal projects."
She additionally expressed her gratitude for Fox and AUC as a whole. "I'm also grateful for the support Professor Kim Fox gave me during the entire process," she said. "It is really great that opportunities like this are available to us here at AUC and allow us to broaden our horizons."