Trustee Sadek Wahba '87 Appointed to Biden's National Infrastructure Advisory Council
Trustee Sadek Wahba '87 Appointed to Biden's National Infrastructure Advisory Council
U.S. President Joe Biden has nominated Sadek Wahba '87, member of the AUC Board of Trustees, to the President's National Infrastructure Advisory Council (NIAC).
"The national infrastructure advisory council conducts in-depth studies on physical and cyber risks to critical infrastructure and recommends solutions that reduce risks and improve security and resilience," Wahba stated.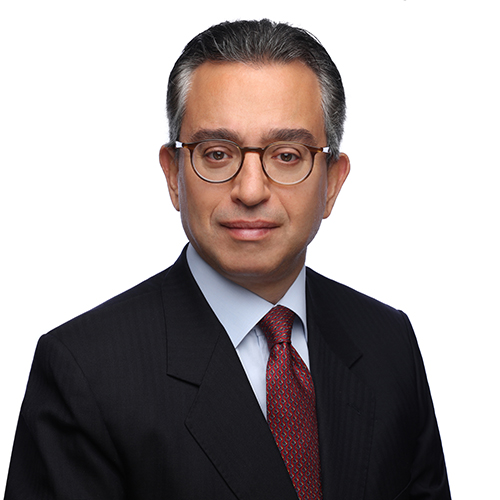 Wahba is one of 25 senior executive leaders with extensive experience across a variety of sectors, from agriculture and transportation to defense and higher education.
Members of NIAC are considered experts in their fields. Wahba brings to the council more than three decades of experience as an economist and infrastructure expert. He is chairman and managing partner of I Squared Capital, an independent global infrastructure investment manager. He previously served as CEO of Morgan Stanley Infrastructure, a global platform for infrastructure investments. Prior to this, he worked as an economist on the social aspects of structural adjustment at the World Bank in Washington, D.C.
Wahba holds a PhD in economics from Harvard University, an MSc in economics from the London School of Economics and Political Science and a BA in economics from AUC.
In addition to being an AUC trustee, Wahba is a senior fellow at New York University's Development Research Institute, a Foundation Fellow of St Antony's College at the University of Oxford, a member of the Wilson Center's Global Advisory Council in Washington, D.C. and a member of the Council on Foreign Relations.
He is a published author on economic research and a frequent commentator on the importance of infrastructure investments to promote economic growth. One of his publications was selected by MIT as one of their 50 most influential papers in the last 50 years. Wahba was named Global Infrastructure Personality of the Year twice, as well as Global Infrastructure Personality of the Decade, by Private Equity International.
He frequently appears on Bloomberg, CNBC and other national networks