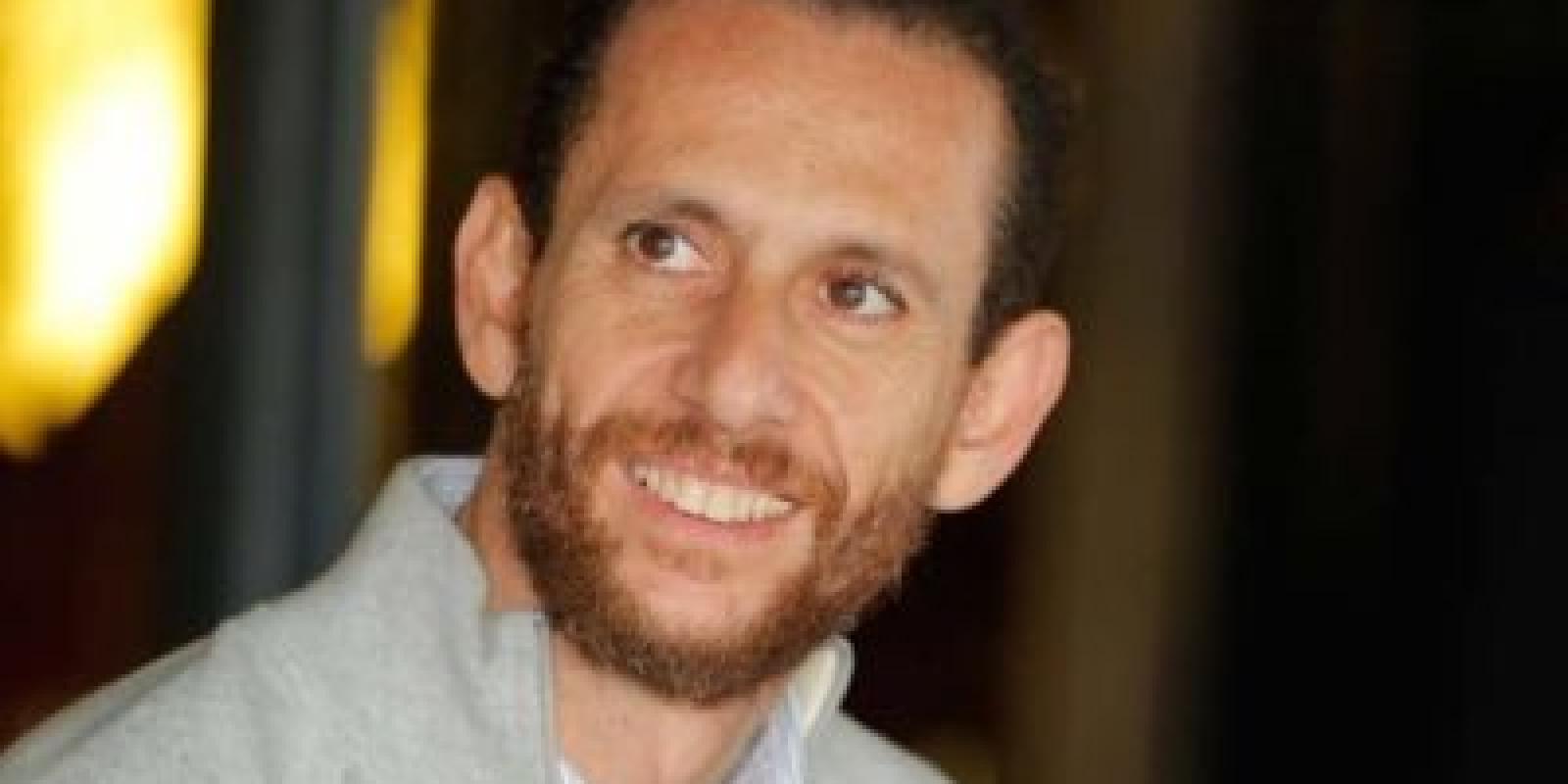 'Take the Next Challenge' Business Alum Khaled Bichara on Finding Success
'Take the Next Challenge' Business Alum Khaled Bichara on Finding Success
Khaled Bichara '96 may be a well-known business mogul now, but in the late 1990s, the bank had so little faith in his startup's venture that he had to take a loan for the business out against his house.
Luckily, the venture he was risking his house for was the internet. Bichara co-founded LinkDOTnet, the first internet service provider in Egypt.
"Starting a business around the internet, people weren't sure if it would be something," Bichara said. "It took us a whole year and a half as a company to do our first transaction."
His risk paid off. Bichara is now the CEO Of Accelero Capital -- a company he also founded, but his résumé weaves through various companies. Previously, he was the president and COO of VimpelCom Ltd., executive chairman of Orascom Telecom Holding and chairman of Wind Telecommunication in Italy, a company he revitalized in just three years.
The telecommunications and information technology expert has been sharing his wealth of knowledge with Egypt's burgeoning entrepreneurial and tech scene. In a Ted Talk given in Rome in 2015, Bichara warned against the comfort of stability. This was the case even when he was graduating from AUC in 1996 and decided to try and make LINKDotCom work instead of taking a stable job at his family's business.
Now, after another career shift of his own, he echoes that advice. "Throughout my career, I've always tried to take the next challenge," Bichara said, and right now, he says, is the best time for young people in the country to do the same.
Currently, roughly 50 percent of Egyptians are under the age of 30. The vast number of young people, combined with a high unemployment rate and the increasing accessibility of technology make Egypt rife for a startup boom. Young Egyptians are developing problem-solving apps for the country's 103 million cell phone users while taking advantage of the rising internet penetration rate, currently at 40 percent and rising.
There were 13 Egyptian companies on the Forbes Top 100 Startups in the Arab World list this year, including one in the top five. AUC alumni have developed apps including Swvl, the bus-ride share system, and E3rafli, a Vodafone app for people with visual impairments.
That's good news for college graduates, but an unfamiliar scene for Bichara, who said there wasn't a culture for startups when he was starting out. Still, he cautions that too much support, without any follow through, could also be a downfall.
"I see a lot of entrepreneurs who are just focused on fundraising. They see entrepreneurship as a joke. You make a business and then you become an entrepreneur," he said. "There has to always be a quantifiable measure that your business is growing, not necessarily by money."
Facebook, for example, didn't make any money at first. But the company was able to track its progress by monitoring users: how many there were, how often they logged in and how long they stayed on the site.
Bichara has other pieces of advice for young entrepreneurs. In particular, he refers to his "secret sauce" for success. First: find something you love and are good at. "I like football, but I'm not that good," the Roma fan said. "I was an OK programmer, but not a great one. So I moved more into the business side."
Second part of his recipe: Find the right people. Bichara said studying at AUC is the perfect opportunity to find potential colleagues whose skills complement yours. Lastly, he said, students should learn how to present their ideas and go through the process of getting rejection and critiques.
"Sometimes you get pushback. It doesn't mean you have to follow it. It just means you have to think again and analyze [your idea]."
Bichara also reminded AUCians to savor their time at the University.
"The best asset you have is your education," Bichara said. "AUC was really one of the best times. ... This is a great time to go enjoy, but also to find an internship, find colleagues. It's an incubator, really."