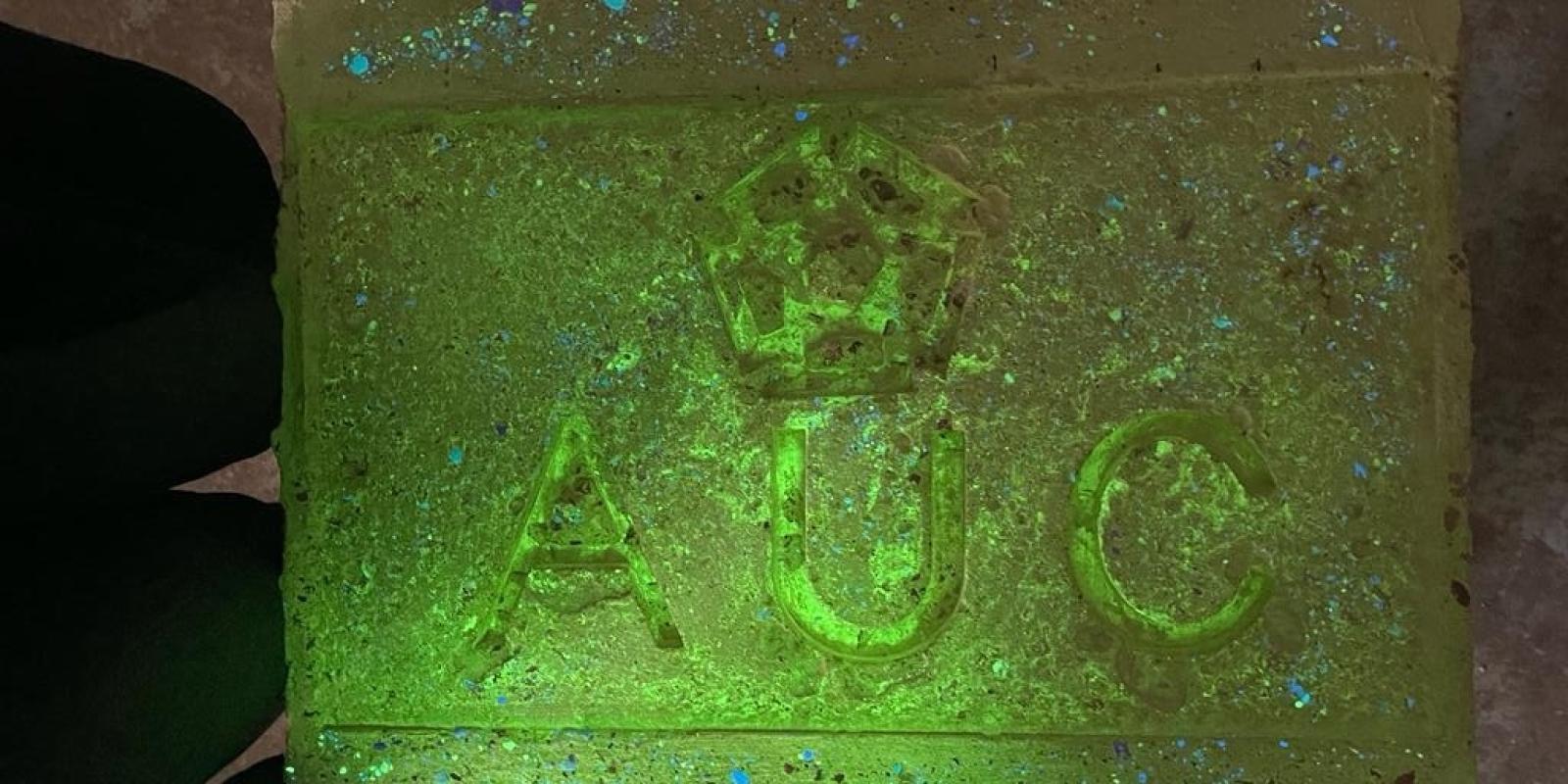 Sustainable and Safe: Construction Engineering Students Create Glow-in-the-Dark Concrete
Sustainable and Safe: Construction Engineering Students Create Glow-in-the-Dark Concrete
Four undergraduate students in the Department of Construction Engineering have developed self-luminous concrete to light up roadways and pavements without using conventional energy sources.
Zainab Mahmoud, Fatma Elnefaly, Mayar Khairy and Menna Soliman created the concrete for their thesis graduation project. It is capable of absorbing sunlight and emitting light after dark and can be employed along all sorts of roads, from pathways to highways.
"The concrete helps to reduce the massive amount of energy used in lighting highways or street signals needed for safe rides," said Mohamed Nagib AbouZeid, professor of construction engineering and project supervisor, stressing sustainability and safety as two major themes for the project.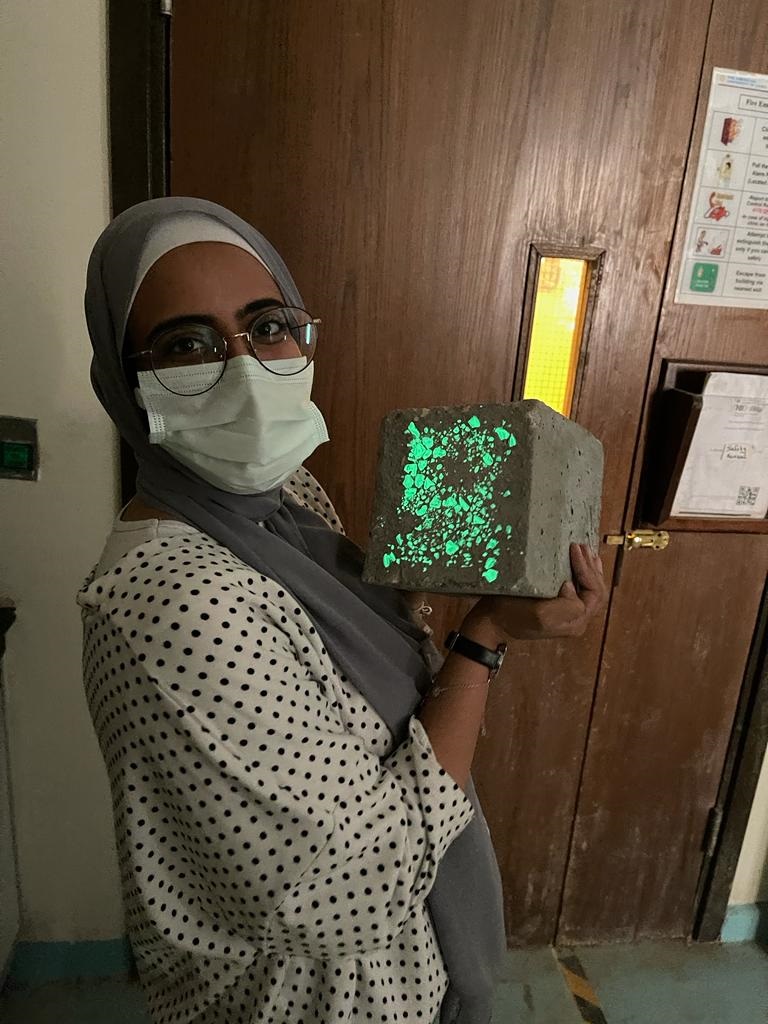 Mahmoud explained how the project aligns with Egypt's sustainability goals. "Using this material in Egypt in such a context will reduce heavy reliance on electricity and accordingly be an active step towards fighting climate change and saving the environment."
This, she said, is one of the major hopeful outcomes of the 2022 United Nations Climate Change Conference, more commonly referred to as COP 27, which will be held in Egypt this fall.
Concrete often receives criticism for its detrimental impact on the environment. Learning of this criticism is what sparked Mahmoud and her team in pursuing novel ways to utilize concrete.
"The idea of our research came from wanting to make an integral construction material like concrete more sustainable and environmentally friendly in both its creation and function," Mahmoud recalled.
According to team members, the development process involved extensive procurement and testing of materials to determine their effect on concrete. The group also focused on using materials that were locally available.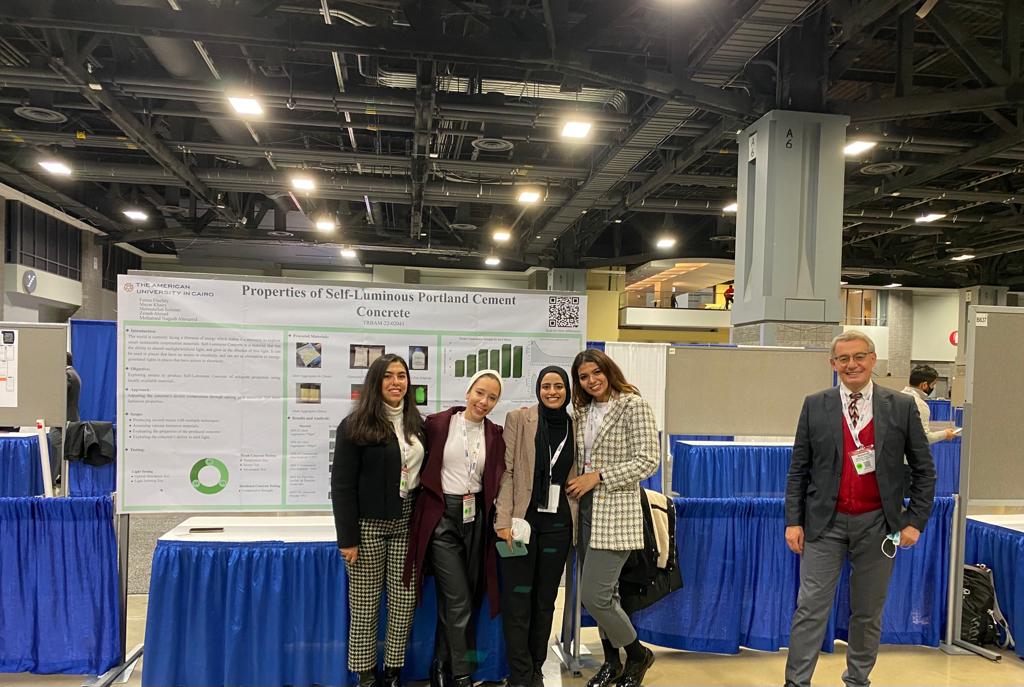 The students presented their work earlier this year at the Transportation Research Board 101st annual meeting, held in Washington DC. At the conference, the team met with experts in the field and received recommendations on converting their project into a product, Soliman said.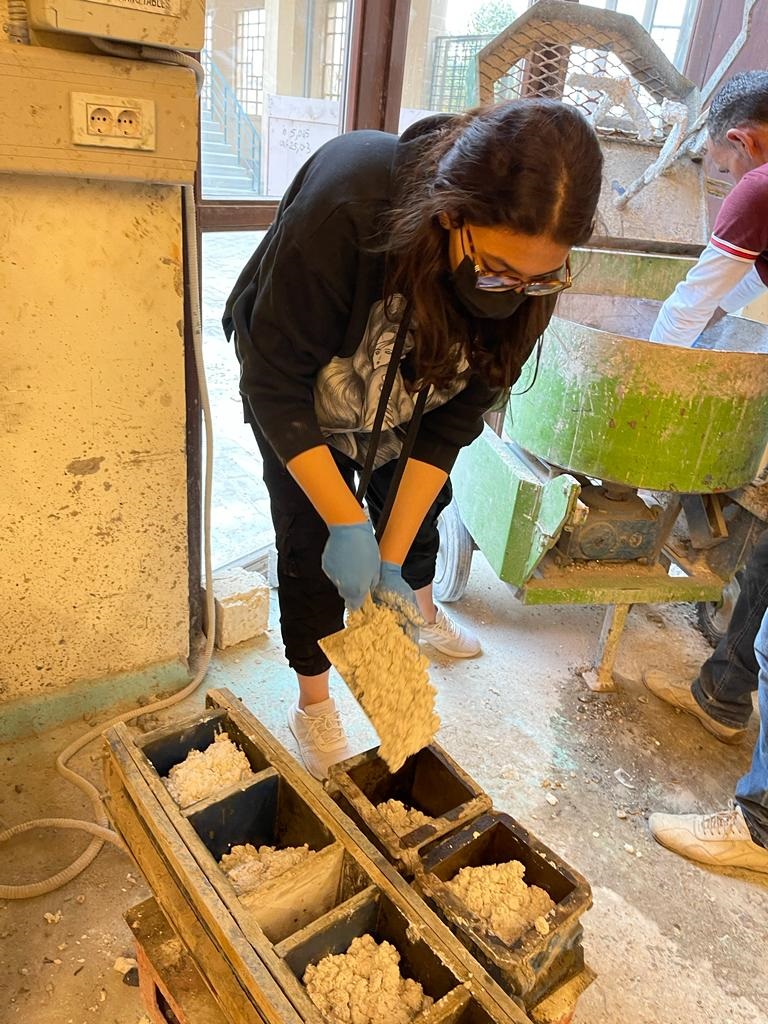 Khairy noted that development is still in its early stages. "This research requires more experiments to provide reliable conclusions to plenty of crucial queries that remain to be answered."
However, AbouZeid is optimistic about the future of the research, highlighting the need to improve and expand this work to enhance the properties of the concrete produced and minimize its capital cost at the first stage. "Future steps include producing larger quantities as pilot trials to be evaluated on actual field conditions, such as a small stretch of a highway."