Supporting Startups: AUC Hosts First Afretec Entrepreneurship Conference
Supporting Startups: AUC Hosts First Afretec Entrepreneurship Conference
Entrepreneurship is a key component of Africa's economic progress, but gaps between research, investing and implementation may hinder a startup's success. AUC assisted in filling these gaps by hosting the first entrepreneurship workshop of the Afretec Network, an international organization that aims to encourage digital growth through the collaboration of higher education and the private and public sectors throughout Africa.
The event brought together the six member universities, business owners and policymakers to develop a plan to support digital transformation through innovative startups.
"The workshop's objective is to support programs that will improve inclusion, alleviate poverty, create startups and jobs and generally improve the economy," stated Yehea Ismail, chair of the conference and professor and chair of the Department of Electronics and Communications Engineering. "We are trying to create a new and dynamic Africa."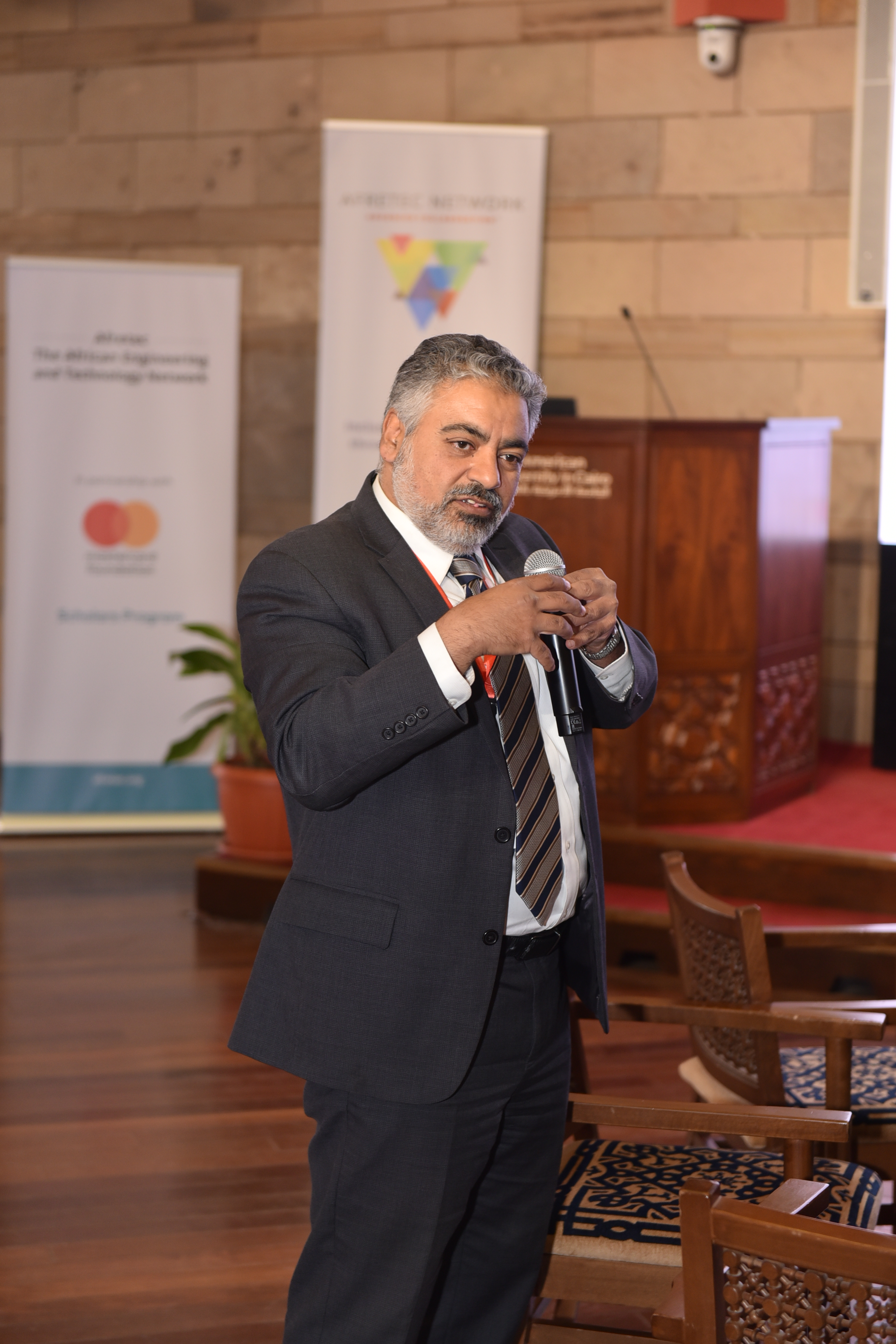 The Afretec Network, founded by Carnegie Mellon, features three pillars: teaching and learning, knowledge creation and entrepreneurship. As a member university, AUC is involved in all three pillars of digitalization. Under Ismail's guidance, the workshop aimed to develop the entrepreneurship pillar's action plan for the coming years, including the budget for proposed projects, with funding provided by the Mastercard Foundation.
Venture capital leaders, government officials, United Nations representatives, thought leaders from six African countries and prominent successful entrepreneurs came together during the event to share unique insights on the ways universities can become more involved in the creation of startups.
"Entrepreneurship is a tricky phase for a university," explains Tim Brown, director of research and professor of engineering and public policy and electrical and computer engineering at Carnegie Mellon University Africa. "Universities know how to teach and how to research, but their role in incubating startups and accelerators is less clear. We want to help universities identify where they can be most impactful, in addition to funding innovative products."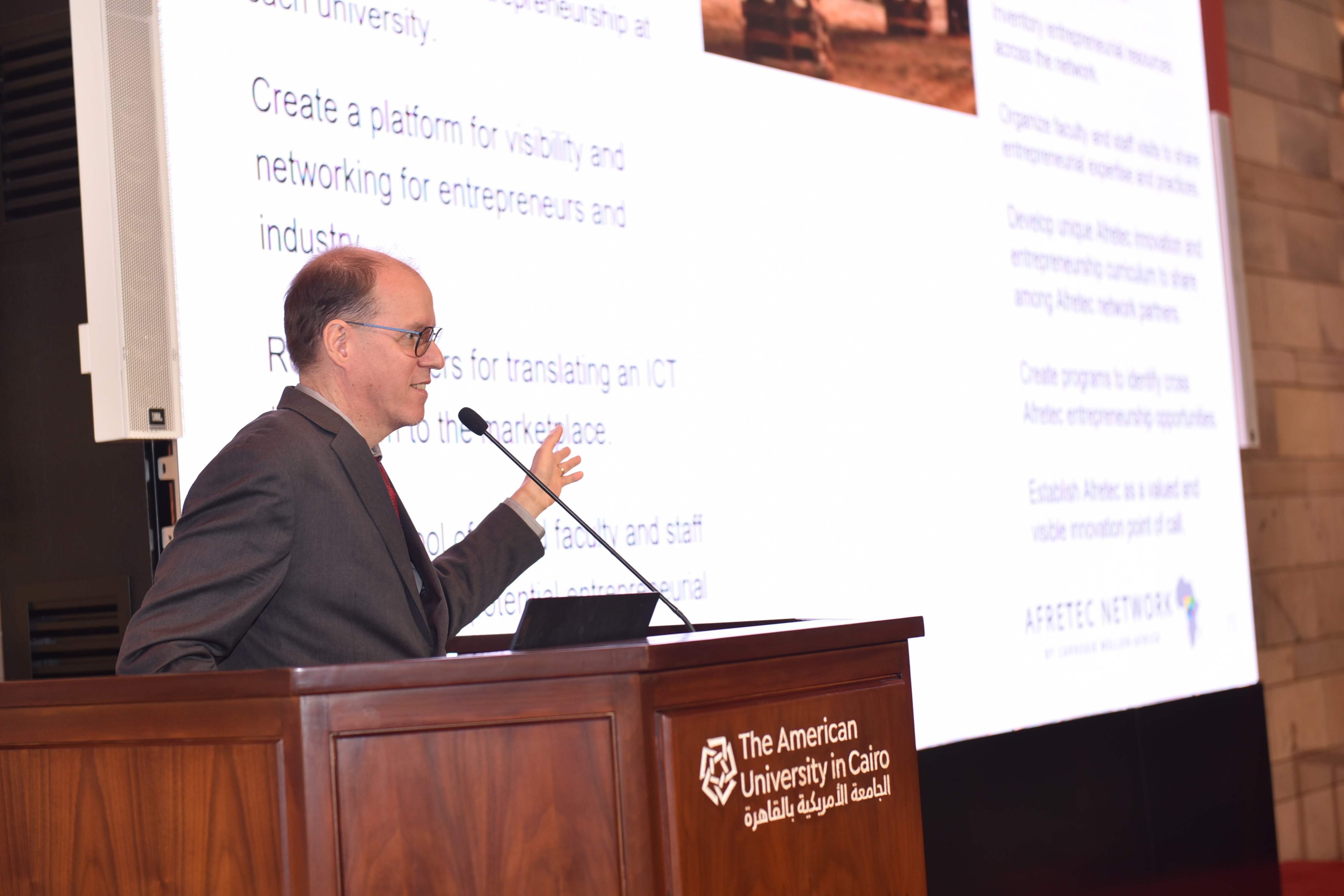 Africa faces unique economic and structural challenges, which this workshop aims to address by encouraging digital transformation. According to Ismail, most investment projects in Africa focus on high-tech projects, which are typically software apps that offer quick solutions using pre-existing systems, like a food delivery app collaborating with pre-existing restaurants. These high-tech projects are attractive to investors because they require less research and offer quicker returns, but Ismail suggests that Africa needs deeper technological developments.
"A high-tech application could monitor your water quality and tell you if you're at risk for disease, but a deep-tech project could fix the water processing and distribution system at the source," Ismail says. "High-tech projects treat the symptom; deep-tech projects treat the cause."
Deep-tech projects develop slowly, requiring significantly more research and time before the investments start paying off. While Afretec will fund both high-tech and deep-tech projects, the emphasis on deep-tech will allow leading research universities like AUC to contribute to both the science and business sides of these startups on a more feasible timeline.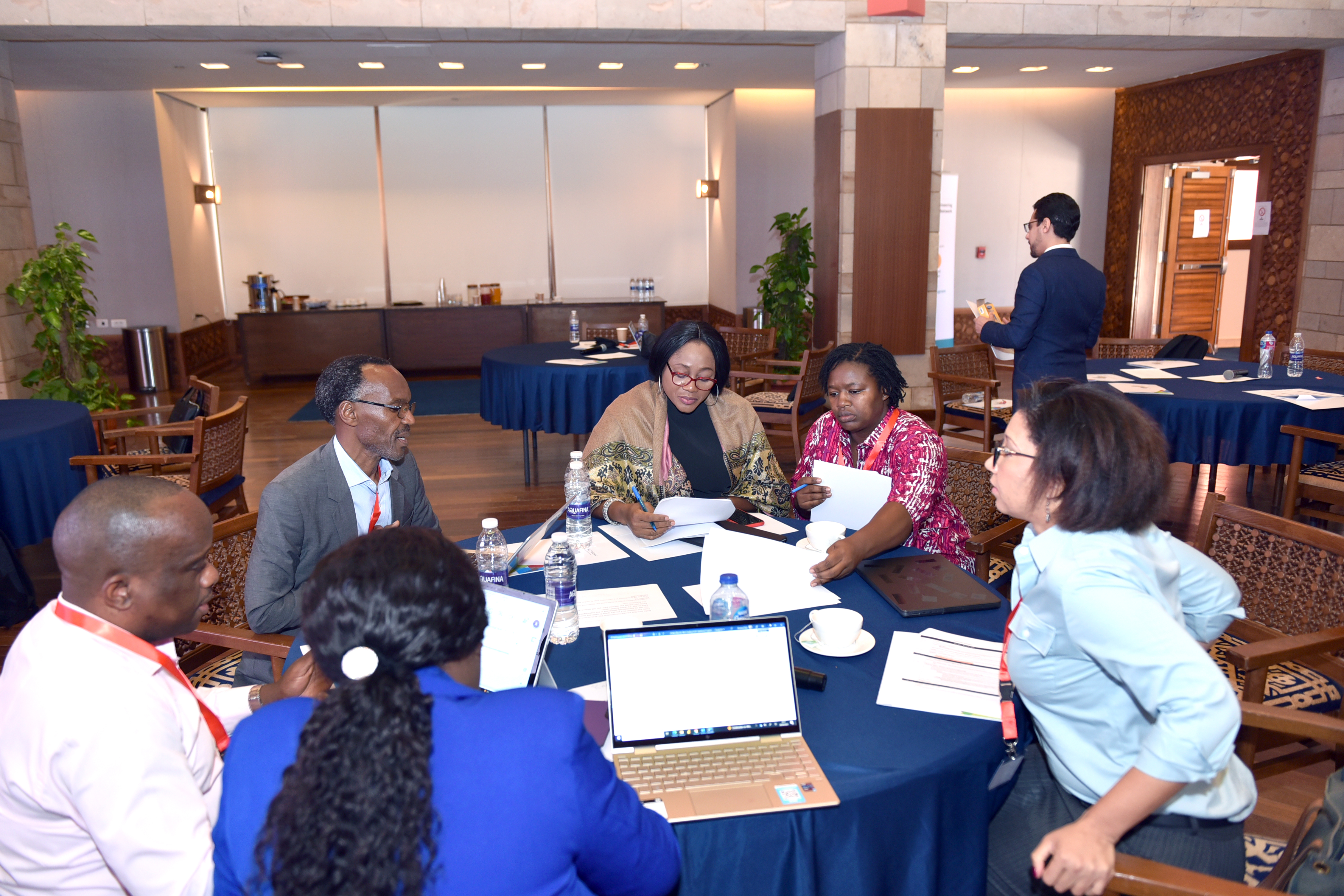 In addition to research and development, the workshop also invited speakers from the private sector to offer their perspective. Deji Macaulay is the CEO of Truthware Solutions, which offers assistance in digital transformation for the Nigerian government, including the insurance, transport and health industries. As an investor from the private sector, Macaulay offered an important connection between academic and private organizations.
"My goal was to show how universities can become more involved in the ecosystem of the private sector," Macaulay states. "Universities are very good at inventing things, but true innovation requires these creations to be implemented in the market, which is why connections to the private sector are key."
AUC is well-positioned to facilitate this connection due to its longstanding relationship with research, business and government.
"AUC is a leading institution in entrepreneurship in Africa because there is a broad environment of support and interest from the highest levels of the government and the institution," says Nithaya Chetty, dean of the Faculty of Science and professor of theoretical and computational physics at the University of the Witwatersrand, Johannesburg. "Egypt is facing difficult conditions for development, but I believe this has spurred the Egyptian people and government to be more innovative."
Each country in Africa faces a unique set of challenges in its development, and Afretec aims to provide the platform for these countries to collaborate, from Egypt to South Africa.
"Entrepreneurship has been considered as one of the most essential solutions to the three-pronged challenges, poverty, unemployment and inequality, of most African countries," explains Karim Seddik, AUC's Afretec network coordinator and professor and associate dean for graduate studies and research in the School of Sciences and Engineering. "The intelligence, creativity, knowledge and technological skills of African entrepreneurs are crucial to meet the continent's development objectives of a sustainable and more equal future."