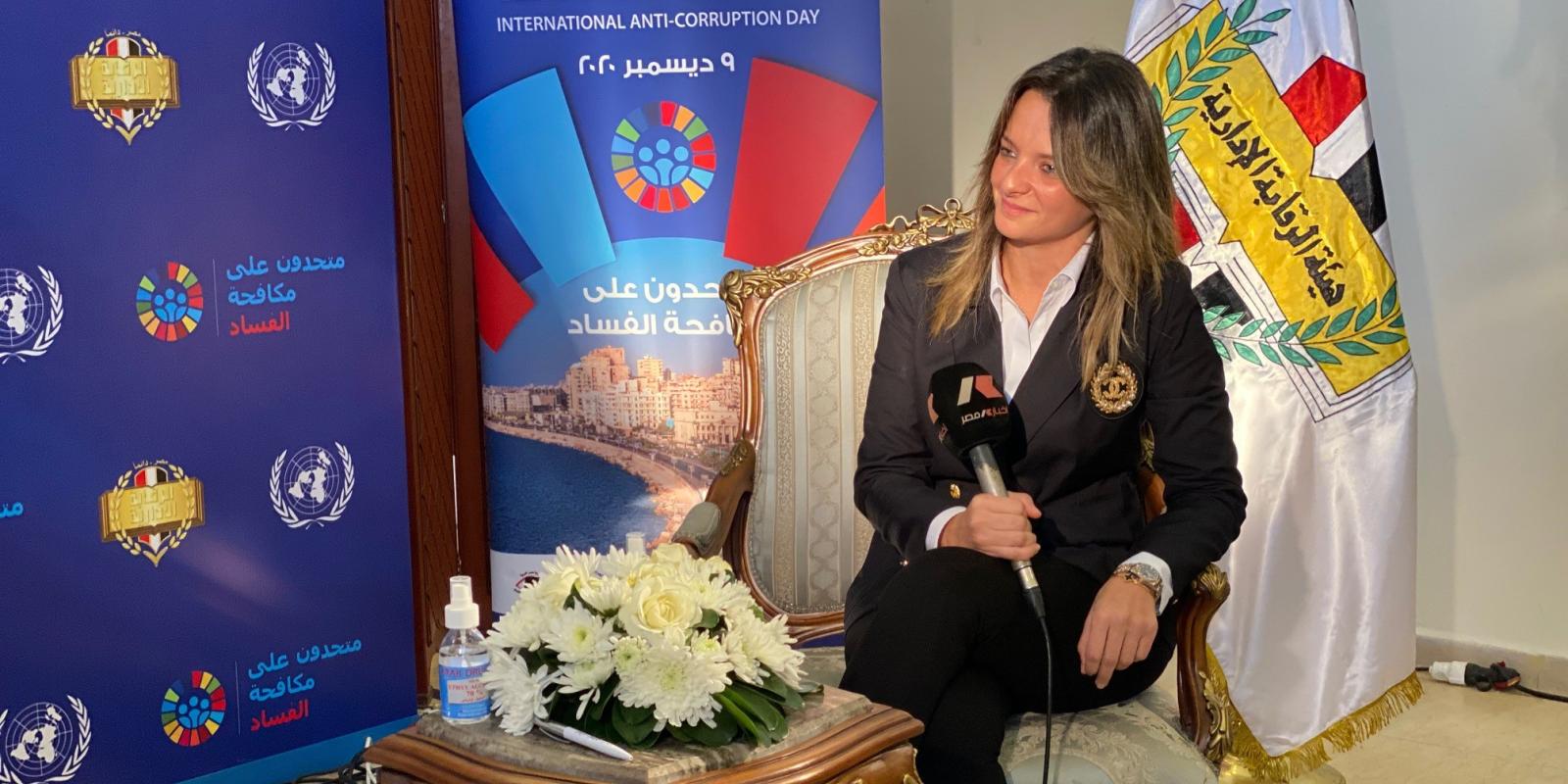 Sue Ellen Hassouna (LLM '13) Honored for Fighting Corruption
Sue Ellen Hassouna (LLM '13) Honored for Fighting Corruption
Sue Ellen Hassouna (LLM '13), who earned her Master of Laws in international and comparative law from AUC and is president of the Sue Ellen Foundation for Legal Development, was honored by the Egyptian government for her efforts in implementing the National Anti-Corruption Strategy in state entities.
The recognition, presented by Prime Minister Mostafa Madbouly and Chairman of the Administrative Control Authority Hassan Abdel Shafi was publicized on International Anti-Corruption Day during Egypt's Administrative Control Authority's celebration.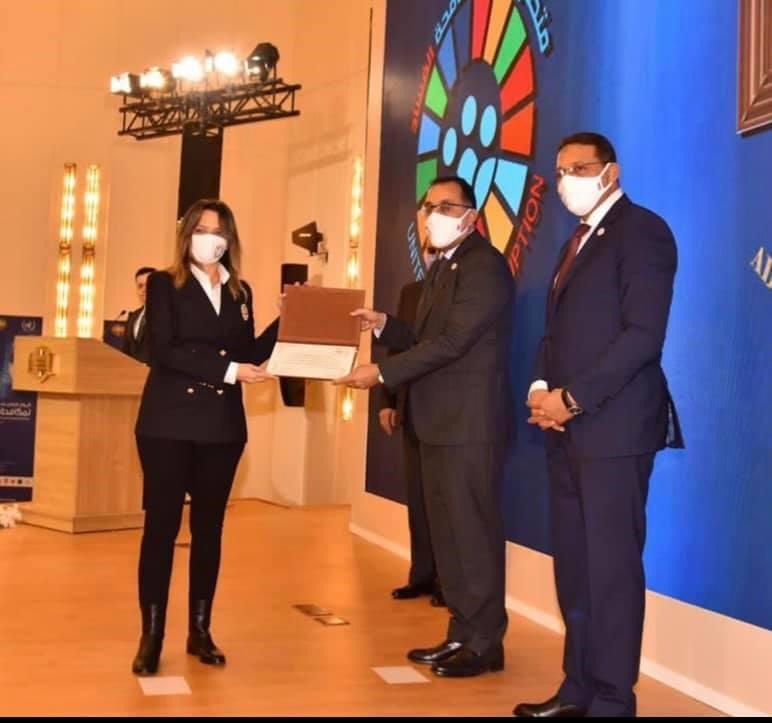 "The greatest feeling any Egyptian could experience is to be recognized by your country. No matter how many times you have been recognized by the company you work for or even international recognition, being recognized by your motherland is a feeling that you cannot describe," reflected Hassouna. "I was thrilled and honored to be recognized by the Prime Minister, and this recognition fueled me to do more to my country. This recognition demonstrates that Egypt is changing in the right direction."
Currently, Egypt is calling on state agencies nationwide to dedicate further efforts to combat corruption to protect the resources and capabilities of the country as well as its people. For the past three years, Hassouna has been working closely with the Administrative Control Authority on multiple initiatives tackling corruption.
"The National Anti-Corruption Strategy is a critical milestone for the development and implementation of effective and coordinated anti-corruption policies in Egypt and is aimed at creating a culture that rejects corruption and embraces justice, integrity and loyalty," she explained. "Its mission is to raise and promote awareness and enhance cooperation among the competent authorities. Implementing this important strategy will be a joint effort among Egyptian government authorities, parliament, civil society organizations, the private sector, the media and the general public."
In her work, Hassouna raises awareness on corruption as a crime in the Egyptian legislation. Through her foundation, she provides training courses to youth on corruption and white-collar crimes through YouTube episodes on corruption, its types, and how to cascade the corruption occurring in both public and private sectors.
Hassouna also works on accelerating and implementing the strategy's Act 10, encompassing 10 objectives that include but aren't limited to: improving the performance of the government body and public services, enacting and updating legislation in support of anti-corruption, and improving citizens' standard of living and achieving social justice.
"The worst diseases in the world today are corruption and white-collar crimes," Hassouna emphasized. "Never fear reporting corruption, as power does not corrupt but fear of reporting corrupts your principles. Your ignorance of corruption is their power. "