Study Hard! Best Places to Focus on Campus
Study Hard! Best Places to Focus on Campus
With finals around the corner, finding a quiet and comfortable spot to study is paramount. Take a tour of the best campus spots to settle down and study up with two AUC study-abroad students, Bayley McDermott and Emily Corson.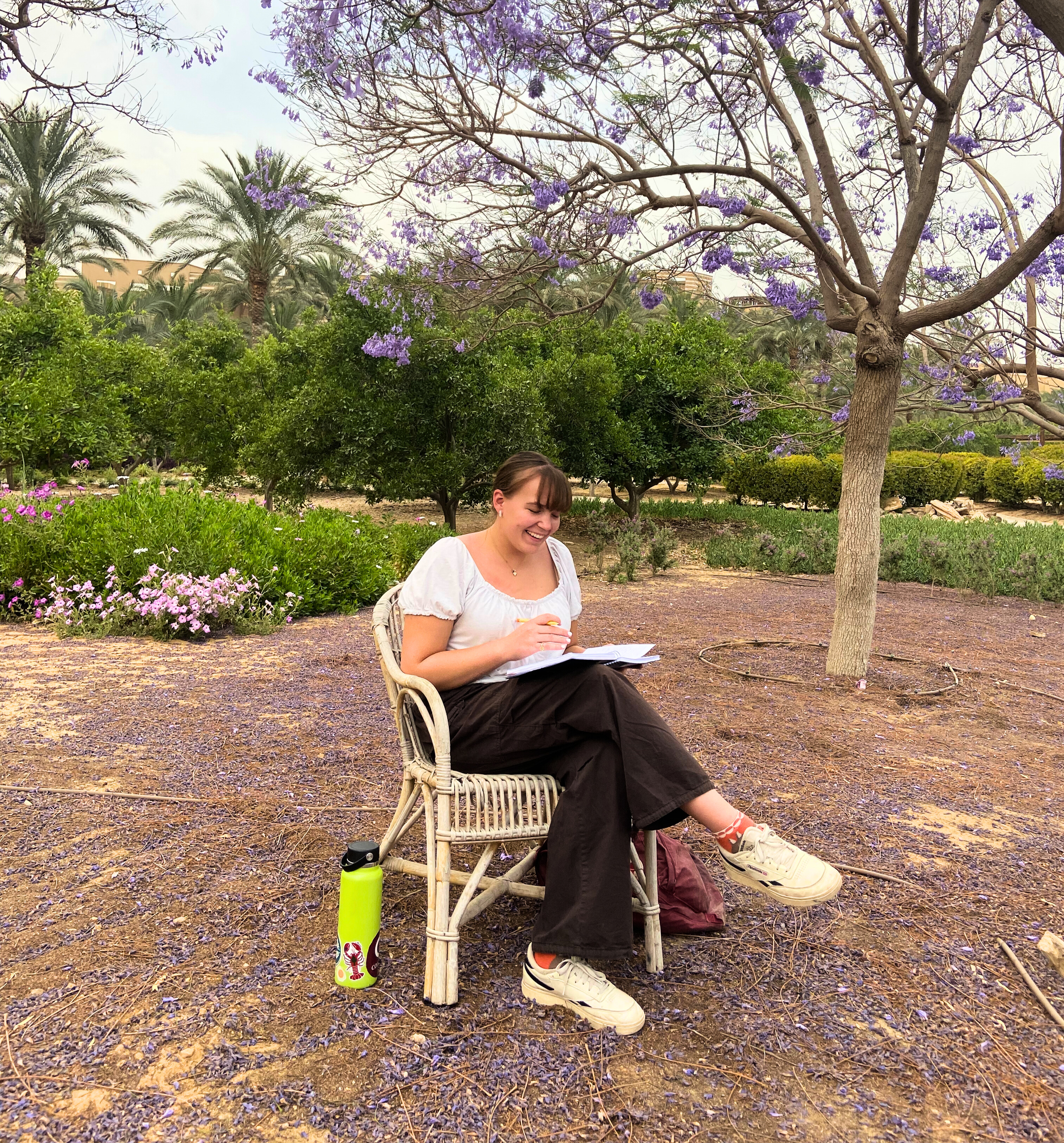 McDermott and Corson both hail from Colgate University, tucked away in the cloudy hills of upstate New York, so they are taking full advantage of AUC's sunny disposition.
"I focus better in areas without a lot of people around, so the gardens are my favorite place to read and write," explains Corson, who studies history and education. "I've really enjoyed watching the campus come into bloom over the past few months. If I ever get stressed while working, I like to take long walks through the paths to relax."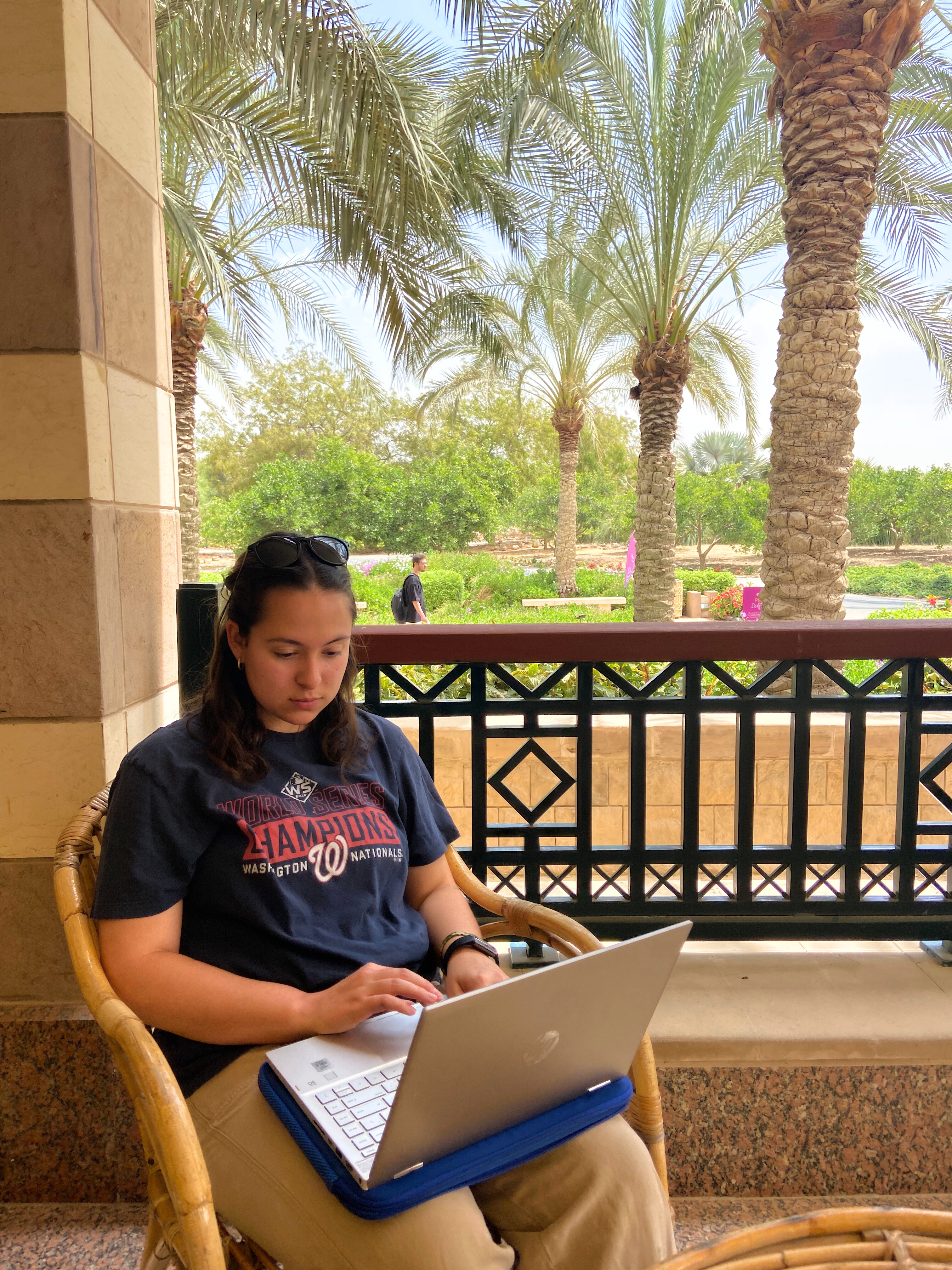 While the gardens require a fully charged laptop and a shady tree, other areas offer a balance of beautiful views with sun coverage and better technological support.
"I like this space because I get the best of both worlds: a gorgeous view of the garden, with the smell of the flowers, sounds from the birds and consistent shade, plus, there are outlets here, so sometimes I charge up here before going back to sit in the sun," says McDermott, a political science and Middle Eastern and Islamic studies student.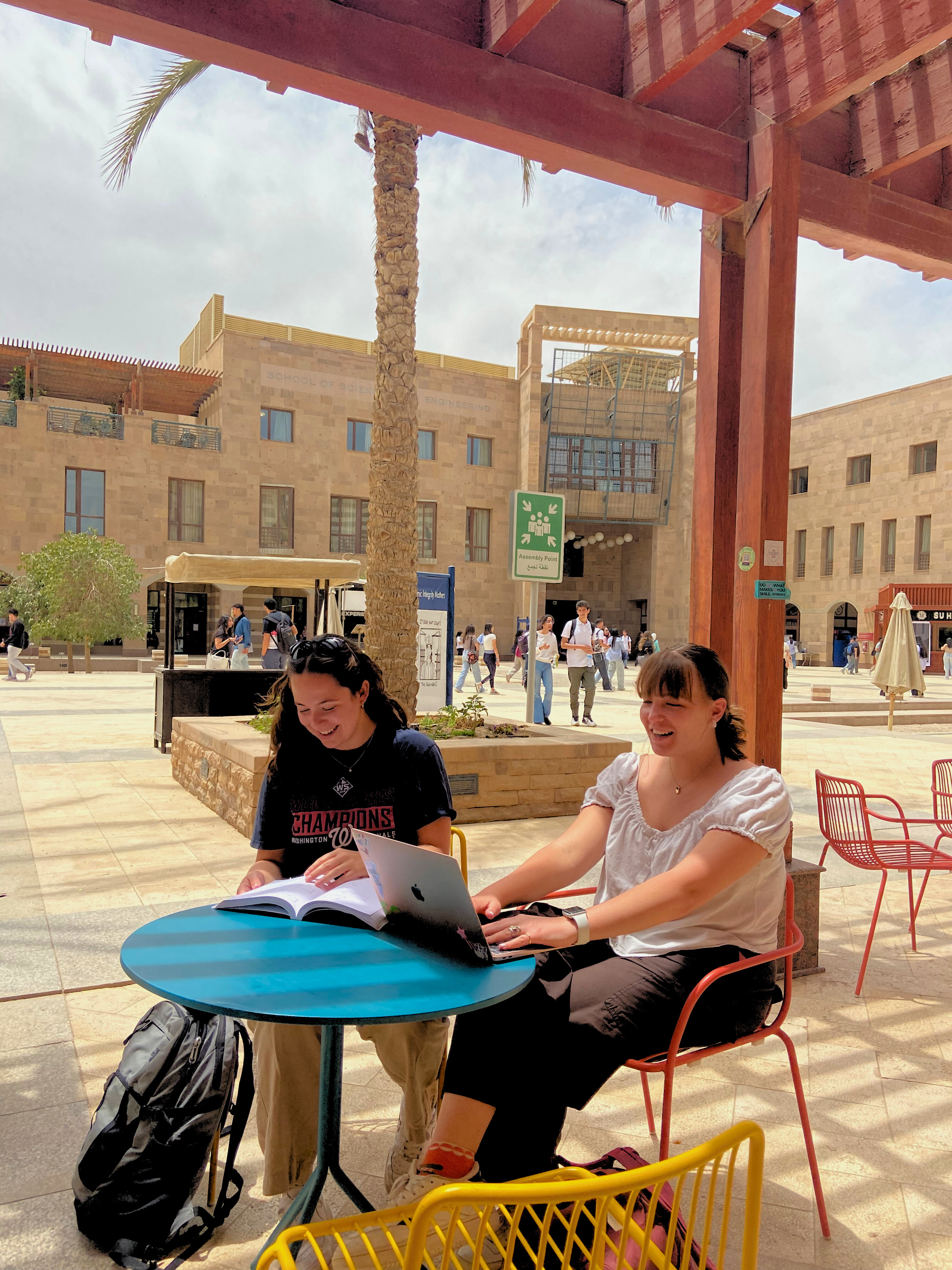 AUC courses encourage collaboration between students, so campus is full of places to study in groups. The pavilion outside the library provides access to larger tables for team studying.
"This is usually where I sit when I have group projects," says Corson. "There's Cilantro on one side and Tarwe2a on the other, so it's a good spot to choose if you need to work for several hours at a time. Plus, we are right next to the library if we need books."
Studying hard requires energy, so the two often find themselves visiting one of the many coffee shops on campus. When McDermott is feeling social, she settles near Cilantro.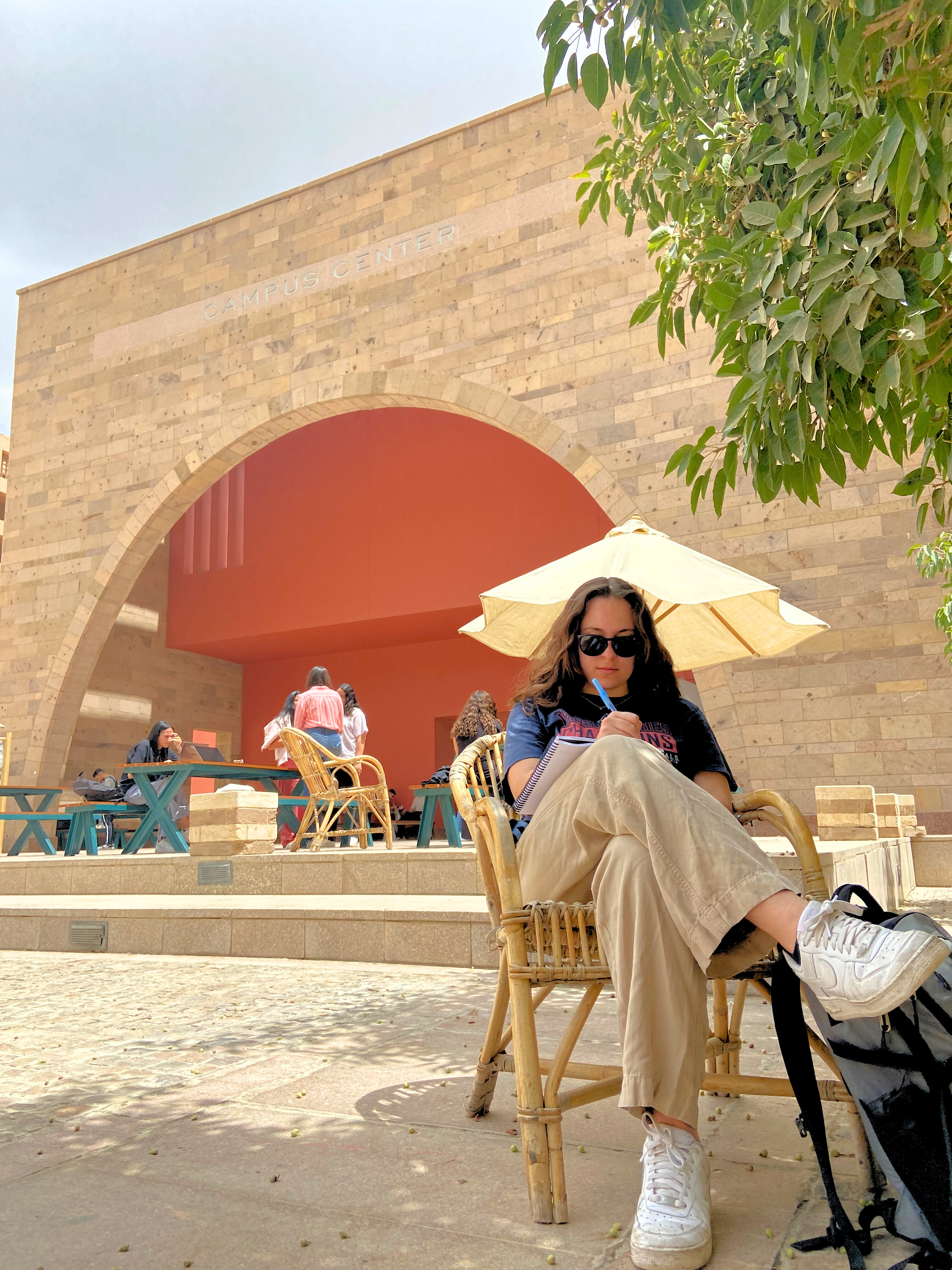 "I like to be able to get coffee and sit under the trees nearby. Since it's in Bartlett Plaza, I'm also likely to see my friends walking by so I can take study breaks to chat with them," she states.
Whether you are a student preparing for finals or a professor working on grades, don't forget to explore the many study spaces available on campus.