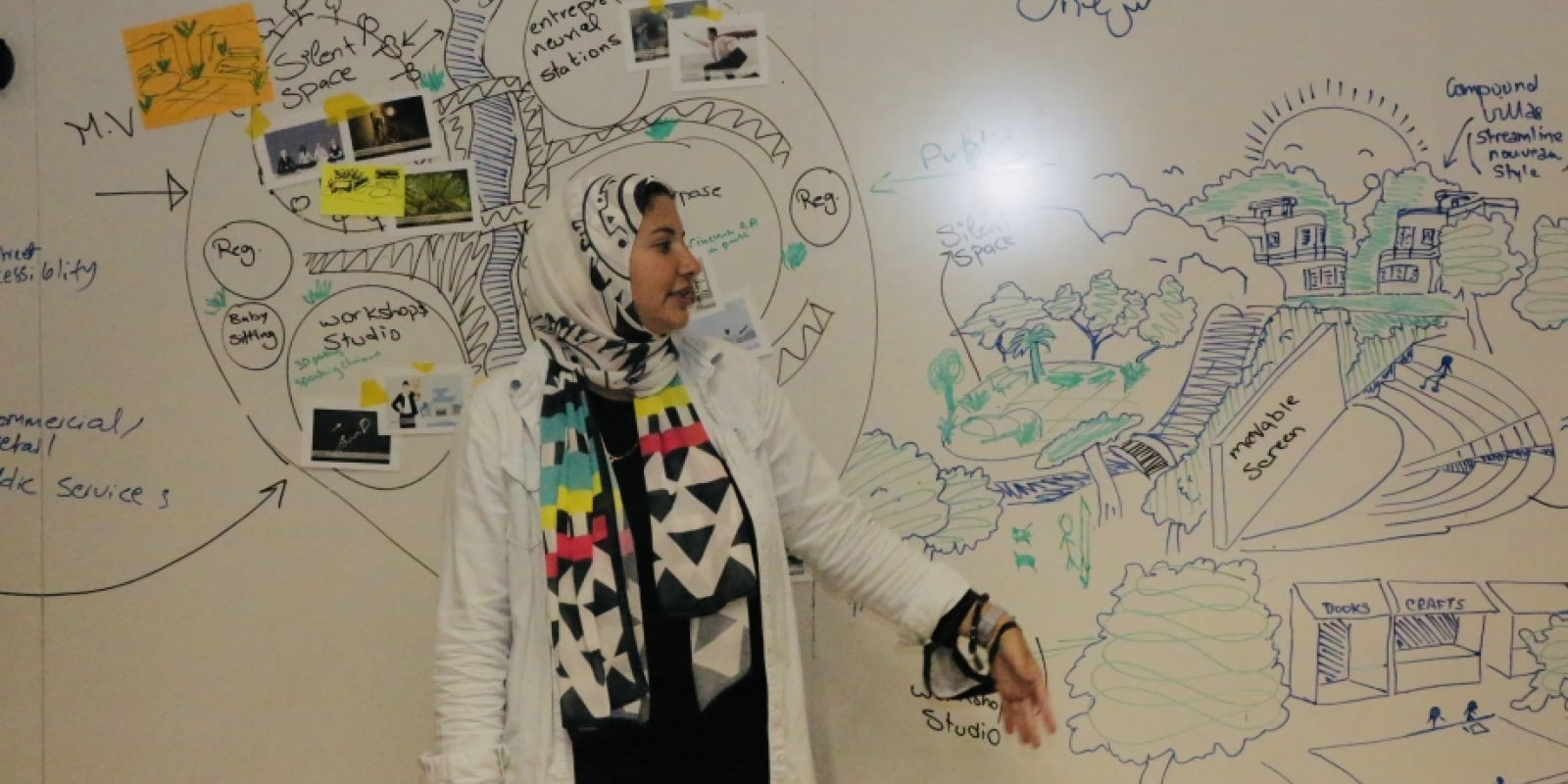 Students Engage in Experiential Learning as Part of AUC Innovation Hub, Mountain View Design Thinking Challenge
Students Engage in Experiential Learning as Part of AUC Innovation Hub, Mountain View Design Thinking Challenge
Undergraduate and graduate students gathered to tackle the second official AUC-Mountain View Design Thinking challenge.
Undergraduate and graduate students gathered to tackle the second official AUC-Mountain View Design Thinking challenge, an event born out of a partnership between AUC Innovation Hub, real estate developer Mountain View and the Center for Learning and Teaching.
The hands-on challenge was designed to expose students to Design Thinking — a human-centered innovation framework adopted by Fortune 500 companies, including Apple, IBM, P&G, Airbnb, JP Morgan Chase and many others.
Two teams were selected by Mountain View for a three-day "Sprint" workshop to further develop their ideas, which will take place at a later date. All participants are eligible to apply for six internship spots with Mountain View.

Design Thinking emphasizes diversity. Therefore, participants from a wide range of disciplines were invited to compete. In total, 58 students applied, and the chosen 25 were divided into four teams.
"It was a great experience to cooperate with such eager and cooperative team members on exploring the process of design thinking while attempting to solve a real-estate development challenge," said Doha Ahmed, a graduate student studying TAFL and a member of Team 4.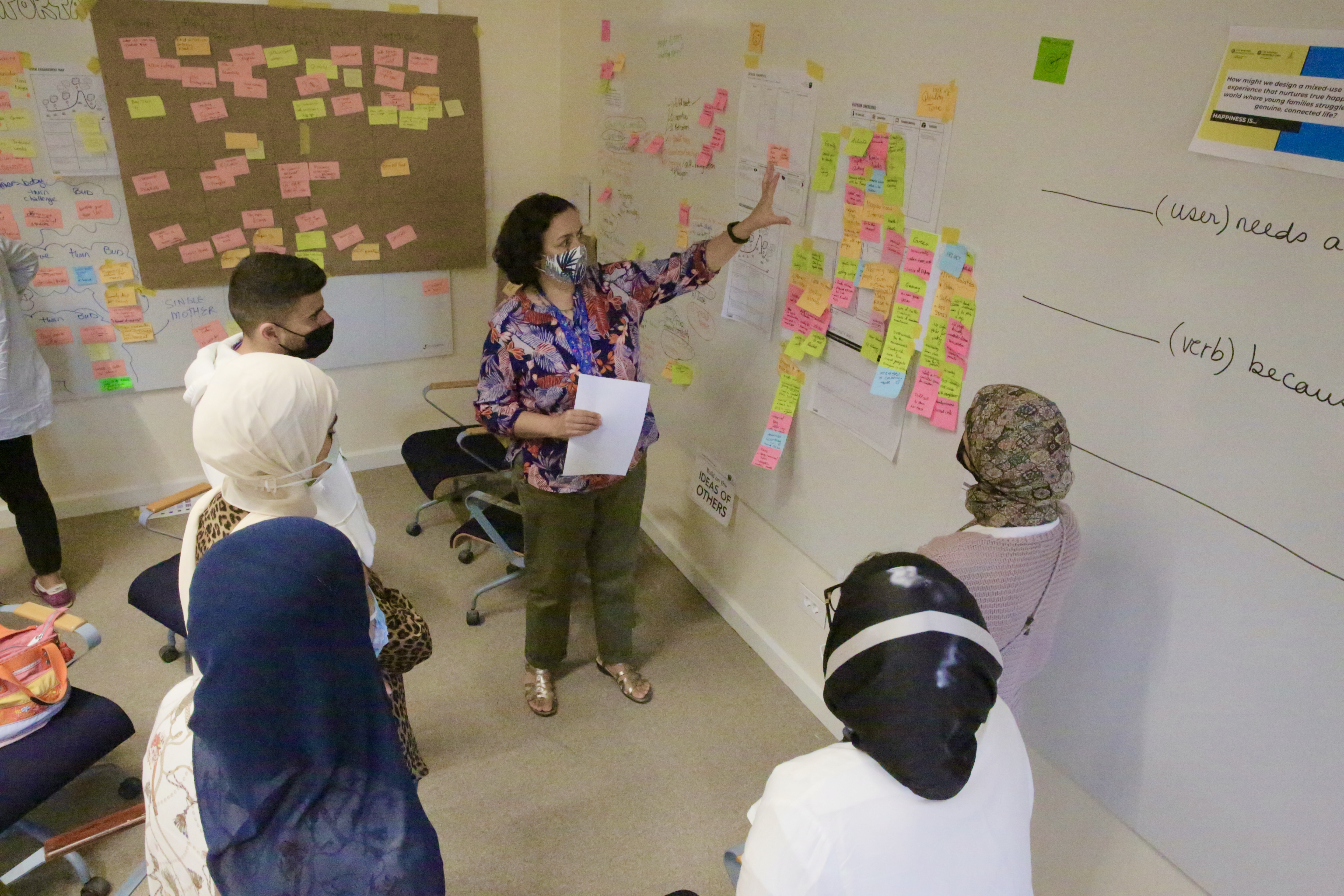 During the challenge, which spanned two days in early November, the teams were tasked with designing a mixed-use urban living space that strengthens a sense of community.
"[This] was my first encounter with the world of Design Thinking. When Mountain View introduced the challenge, I was filled with questions about how to come up with a realistic solution to such an idealistic goal," said Amina Sabour, a graduate student studying International and comparative education and a member of Team 3.
Students also had the help of AUC faculty coaches, who joined from various departments and offices and brought with them extensive experience and training in Design Thinking.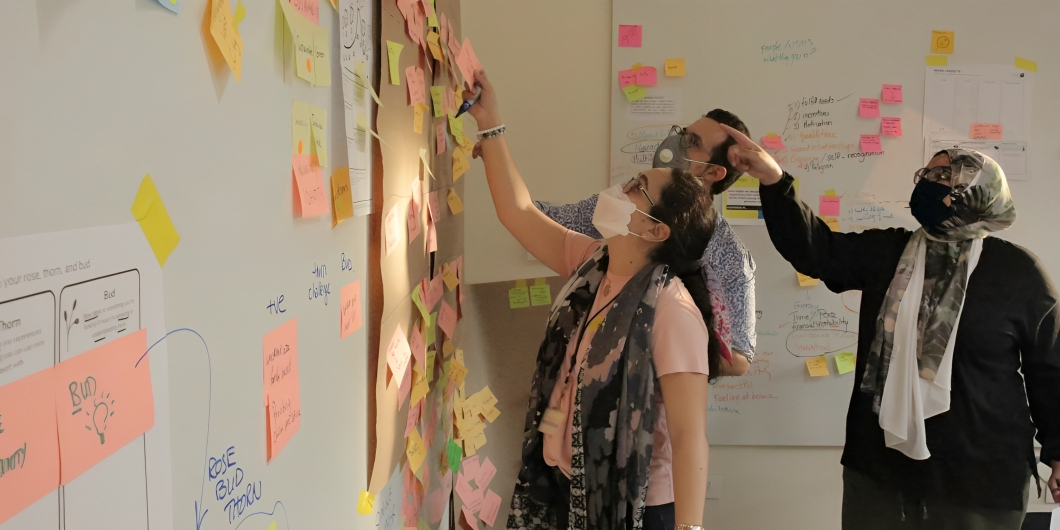 Participating AUCians had to follow an iterative process to discover user needs, struggles and aspirations, and design user-centered solutions that are technically feasible and financially viable.
After coming up with possible designs, each team conducted interviews with different stakeholder groups. Students then unpacked the interviews and redefined the challenge to begin ideating toward prototype solutions.
"The challenge was unexpected; however, it was interesting to explore how to combine concepts of happiness, respectful communities, mixed-class use living and diversity when designing for a commercial area for the respective Mountain View's community," Ahmed added.
Students overall enjoyed the unique experience, noting the importance of solving problems with a multidisciplinary approach.
"This experience has been motivating me to learn more about [the] Design Thinking approach. I now believe it is a necessity not only in the field of entrepreneurship but also [in] education, policymaking and community engagement," Sabour said.