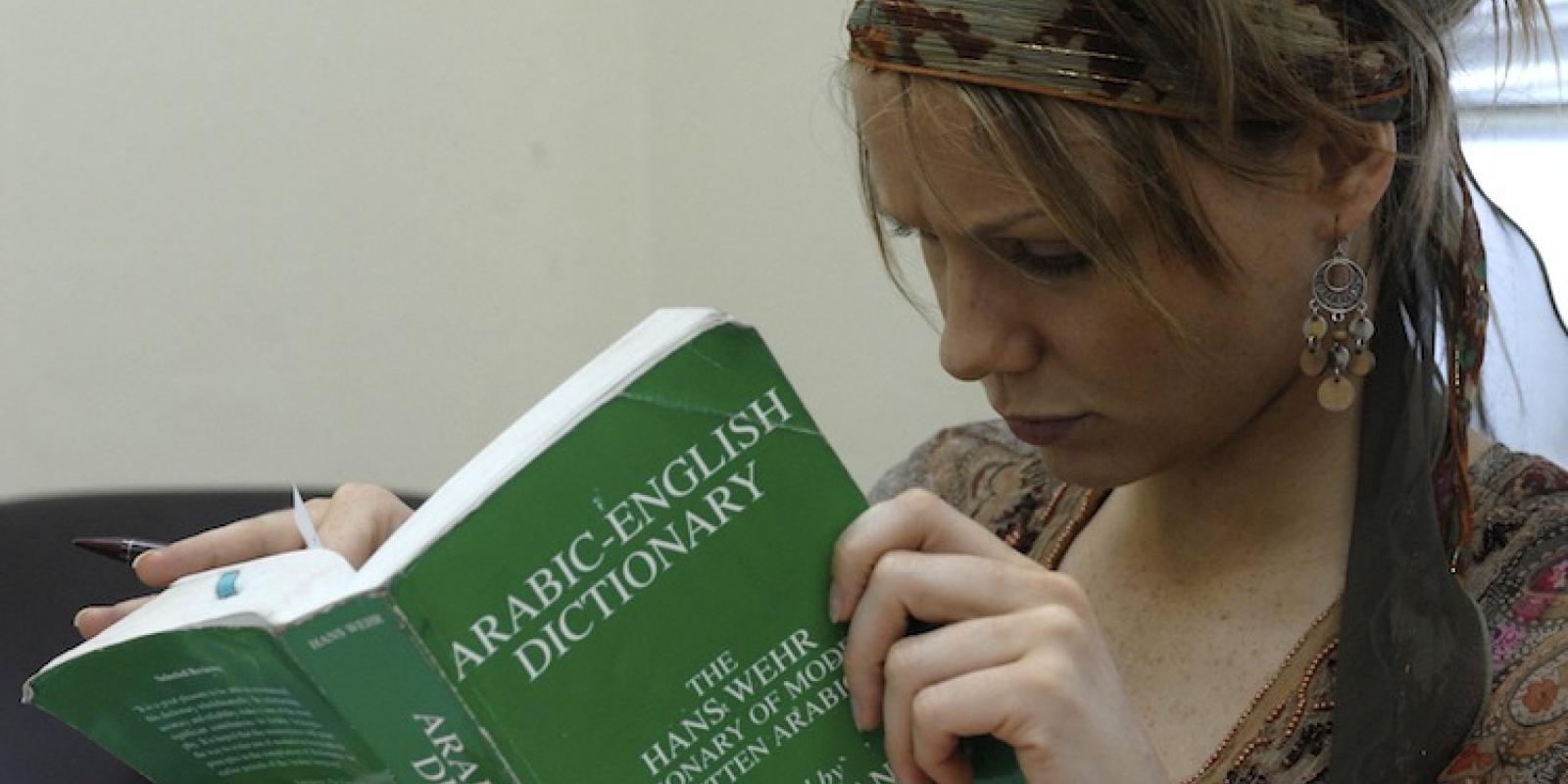 Prestigious Arabic Study-Abroad Program Back at AUC
Prestigious Arabic Study-Abroad Program Back at AUC
The Center for Arabic Study Abroad (CASA), the world's premier immersion study-abroad Arabic program that is now based at Harvard University, is returning to AUC during the 2015 – 2016 academic year, after a temporary, two-year relocation to Jordan. This not only marks the return of a top program that has been part of AUC for nearly 50 years, but is also a positive sign in the return of international students to AUC.
"AUC is an ideal home for CASA," said Nevenka Korica, CASA director at Harvard University's Center for Middle Eastern Studies, which is currently the U.S. host institution for CASA, after being hosted at the University of Texas at Austin for the past eight years. "It is the institution with the longest tradition of teaching Arabic as a foreign language in the region and is the only institution in the world that has been offering a high-quality master's program in teaching Arabic as a foreign language for decades."
Many of the graduates of the master's program, Korica added, become Arabic Language Instruction (ALI) teachers, from which CASA draws its core faculty. "Not only are ALI teachers highly qualified, many of them have decades of experience teaching in CASA, and they are all dedicated to the program and its students above and beyond the call of duty," she explained. "CASA's curriculum was designed, defined and refined at AUC. The program's fame and reputation was forged at AUC by its teachers' quality of instruction and the institutional support that CASA enjoys at AUC. The amount of publications related to teaching Arabic that came from CASA/ALI faculty in recent years speaks of the high-quality instruction at AUC."
Established in 1967 to offer intensive, advanced Arabic-language training to American scholars, CASA has successfully trained more than 1,400 students and professors specializing in various areas of Middle Eastern studies. "The CASA program at AUC has become the stamp of excellence on the CV of any Arabist or Middle East studies scholar, opening the doors for its alumni to work in institutions of higher education, government posts, business, journalism and NGOs," said Iman Soliman, CASA executive director at AUC.
During the past two years, Korica noted, CASA has not been able to send students to AUC because its U.S. host institutions had safety and security concerns regarding American students in Cairo. "However, the program never left AUC," she said. "Thanks to the support of President Lisa Anderson, a CASA alumna, as well as the tireless efforts of Dr. Iman Soliman and the entire administration at AUC, we have been able to maintain our staff and keep our offices open. In March 2015, AUC hosted a director for international safety and security at Harvard University and after the visit, he endorsed AUC security procedures and approved the return of CASA fellows to AUC in June 2015."
This year promises a fresh start for CASA in more than one way. With 20 CASA fellows chosen by the selection committee out of 80 applicants, the program is also moving from skills-based courses to content-based ones, incorporating not only linguistic, grammatical and language functions and skills, but also subject matter that reflects students' interests and occupational areas. The community-based cultural component of the program is being continuously reviewed and developed to allow students to "immerse themselves more in the language, culture and life of Egypt," said Soliman. In addition, a theme-based lecture series is being developed in parallel with the curriculum to integrate visits related to the same themes.
"We are aiming at more out-of-class activities and projects that allow students to benefit more from being based in Cairo," Soliman noted, adding, "Having CASA in Cairo has transformed the experience for the fellows from that of just students taking a number of Arabic courses to that of explorers immersing themselves in the culture and language of one of the Arab world's richest intellectual hubs. With the streets and age-old meandering alleys of Cairo, which many have only read about in books, as their laboratory, the fellows get an unparalleled feel, taste and smell of the culture. Daily interactions with ordinary Egyptians boost their efforts to live and learn the language and add an invaluable dimension to their experience. The return of CASA to AUC is like the return of an absent son back home. It is with great joy that AUC welcomes CASA back."