Presidential Inauguration: Everything You Need to Know
Presidential Inauguration: Everything You Need to Know
Monday, October 17
Official Ceremony
The inauguration of President Francis J. Ricciardone as the 12th president of the University will be held on Monday, October 17 at 12 pm in the Bassily Auditorium at AUC New Cairo.
The ceremony will include the president's investiture and inaugural address and remarks from Richard Bartlett, chairman of the Board of Trustees, and Minister of Higher Education and Scientific Research Ashraf El-Shihy. For those unable to attend the ceremony, a live stream will be available.  
Campus Celebration
Following the formal inauguration, the campus community will join together for a celebration on Bartlett Plaza, featuring a variety of student performances, giveaways and light snacks, as well as a chance to greet the president. Performances will include folklore dances and much more.
Sunday, October 16
AUC Up Close
Preceding the inauguration, on Sunday, October 16, AUC Up Close will feature a variety of panels, tours, exhibitions and shows for guests and members of the community to explore and experience life on AUC's New Cairo campus. All events are free and open to the public
Panels
The first panel, from 11 am to 1 pm, "AUC and the Liberal Arts: Education for Citizenship," will feature faculty members and students and will explore the role of liberal arts education in preparing engaged global citizens. 
The second panel, from 5 to 7 pm, "Research that Reflects Innovation and Impact: Poverty Alleviation" will focus on how to better the lives of Egyptians living in poverty and will showcase the research that AUC has already conducted on this matter. Both panels will take place in Abdulaziz Alsaud Hall, room P071.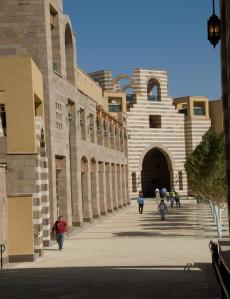 Tours
Multiple tours will also be available for guests and community members to partake in. These tours will explore the built and natural world of AUC, focusing on its gardens and sustainability efforts, the campus's natural environment and its award-winning architecture.

The "Gardens and Sustainability" tour with Richard Tutwiler, director of the Research Institute for a Sustainable Environment, will begin at 2 pm
The "A Walk on the Wild Side" tour with Richard Hoath, senior instructor in the Department of Rhetoric and Composition and widely published naturalist, will occur twice, once at 3 pm and again at 4 pm.
The "AUC Architecture" tour with Khaled Nassar, associate professor in the Department of Construction Engineering, will begin at 4 pm.
All tours will start at the AUC Portal.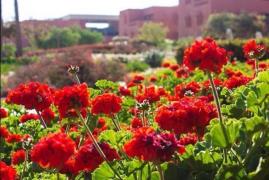 Exhibitions
Additionally, various art and culture exhibitions will be open for viewing all day. The Hidden Treasures exhibition will be displaying newer and lesser known holdings in AUC's Rare Books and Special Collections Library.​​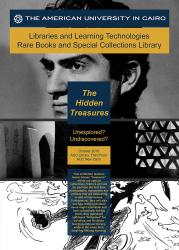 At the Colorful Lure of India, guests will have the opportunity to see Egyptian photographer Boulos Isaac's collection of photographs displaying the many sides of India and its culture. This exhibition will be held in The Photographic Gallery. 
Azza Fahmy: Design Retrospective will showcase the internationally renowned jewelry designer's creative process through original sketches, books and pictures in the Sharjah Art Gallery.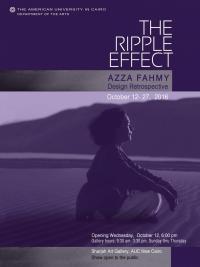 Student Monologue Showcase
Lastly, students from AUC's theatre program will be performing a collection of classic and contemporary monologues. This showcase will be from 1-2 pm in the Malak Gabr Arts Theater.
For more information on the Presidential Inauguration, view the inauguration website.