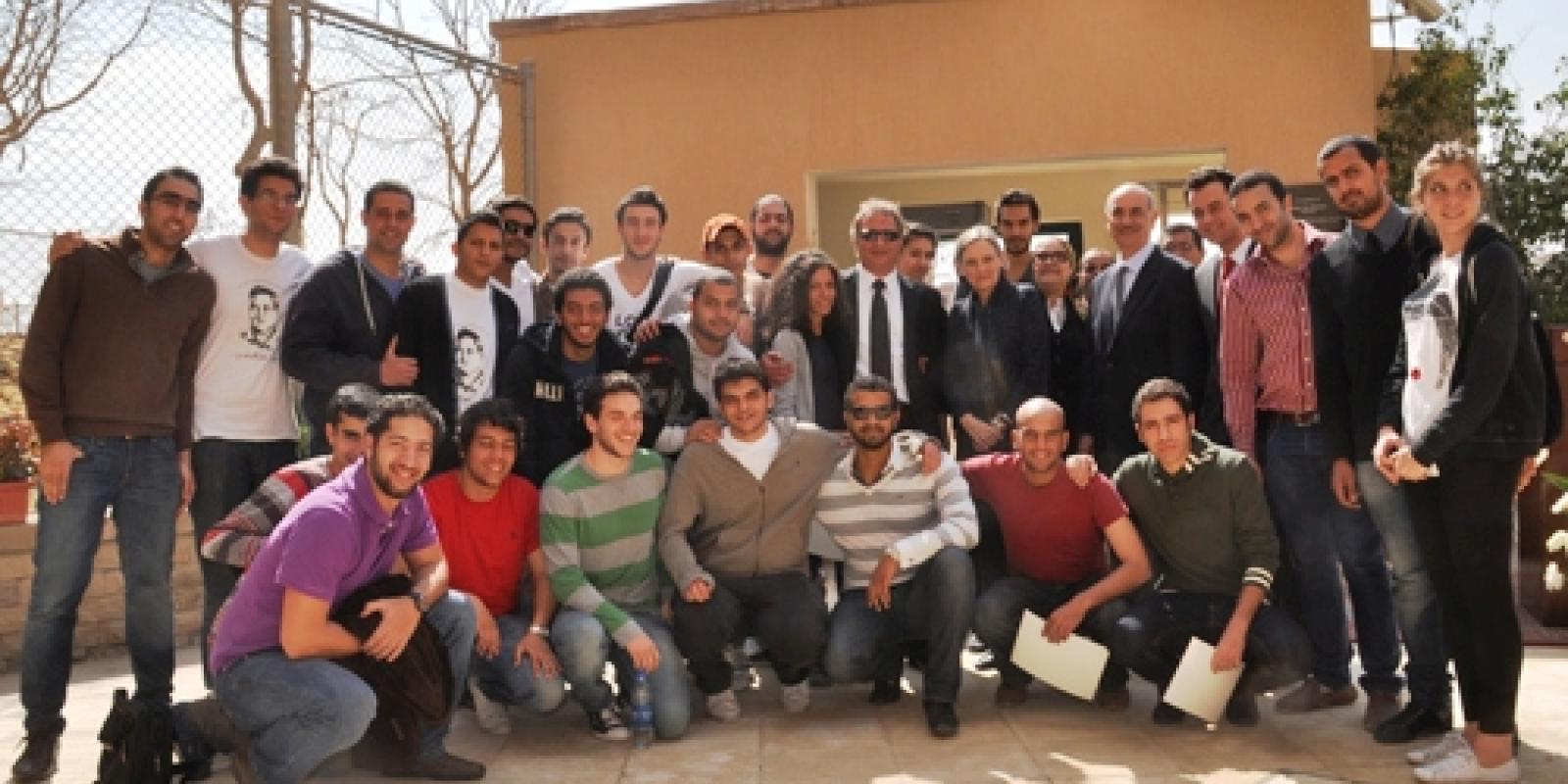 Omar Mohsen Gate Inauguration
Omar Mohsen Gate Inauguration
The Omar Mohsen Gate, a new pedestrian entrance located between Prince Alwaleed Bin Talal Bin Abdulaziz Alsaud Hall and the School of Science and Engineering, was named to commemorate the life of Omar Aly Mohsen (1989-2012). Mohsen, an economics major expected to graduate in Spring 2012, was among the 79 people killed in the Port Said soccer riot last February.
Mohsen will forever be remembered as a campus leader and an advocate for student and workers' rights at AUC. A plaque commemorating Mohsen's service to others was erected at the gate. The ceremony was attended by Mohsen's family, friends and members of the AUC community. President Lisa Anderson gave the opening remarks saying, "This is a small gate with a large meaning, named for a young man with a lasting legacy."
In memory of Mohsen's commitment to others and love of sports, AUC also established the Omar Mohsen Endowed Public School Scholarship, a need-based award provided to a graduate from an Egyptian public high school who has demonstrated both academic achievement and athletic participation. The first scholarship recipient, Hany Mohamed Hany, a computer engineering major and a member of AUC's kickboxing team, enrolled at AUC in Fall 2012. Hany attended the inauguration and met Omar's father following the ceremony.
The University also established the Omar Mohsen Athletic Achievement Cup in 2012 and awarded it posthumously to Mohsen during the spring 2012 commencement ceremony.