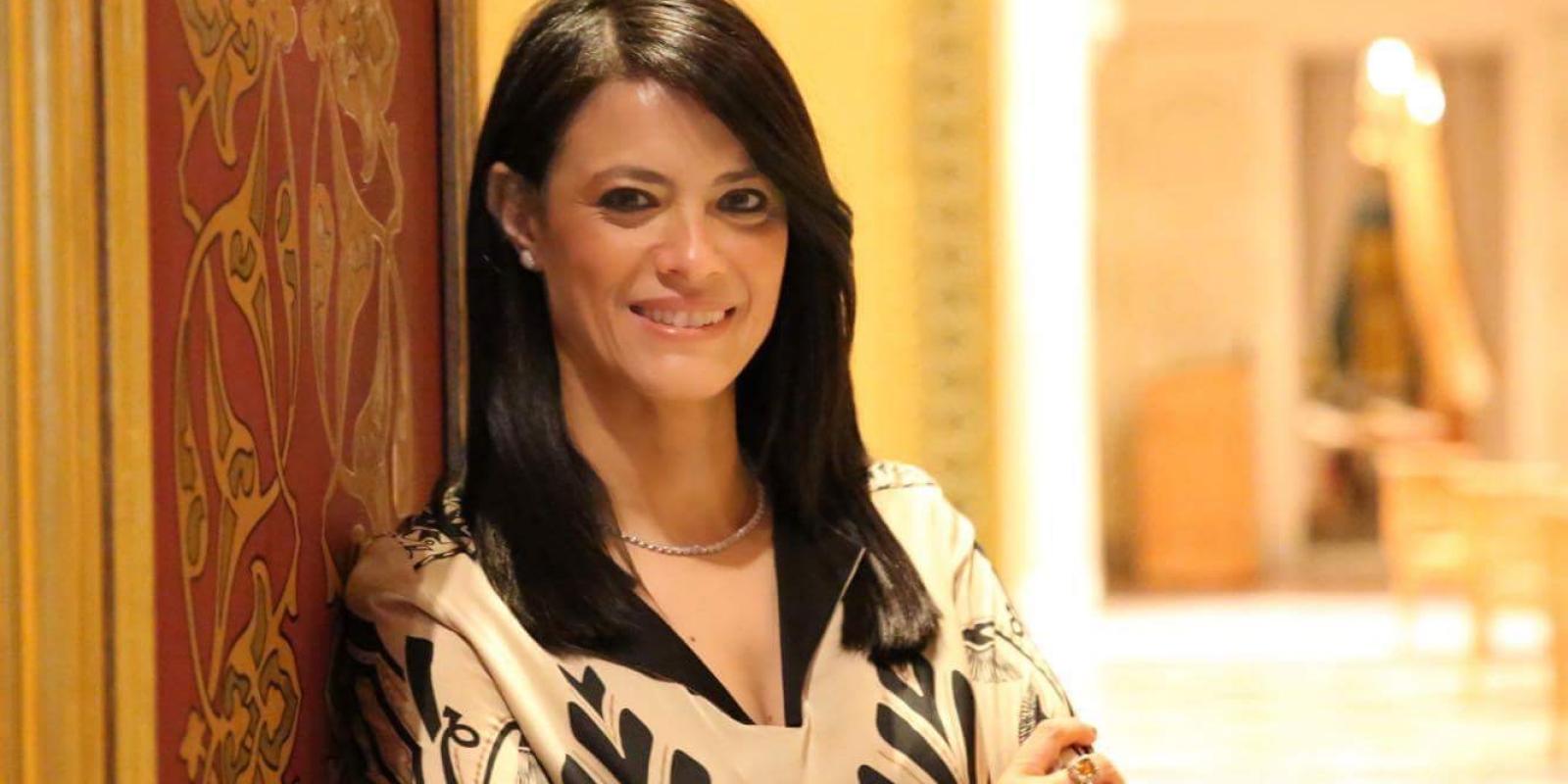 IMF Adviser, Leading Economist Rania Al-Mashat '95: 'Serving Egypt is My Lifelong Goal'
IMF Adviser, Leading Economist Rania Al-Mashat '95: 'Serving Egypt is My Lifelong Goal'
When asked to reflect on her illustrious economic career and identify her life purpose, the response for Rania Al-Mashat '95 is simple: Egypt. "Every international and domestic post or recognition along my career path better equips me to competently serve my country. That's my lifelong goal," affirmed Al-Mashat.
A leading expert on monetary policy and international economics, Al-Mashat has worked with prominent financial institutions in Egypt and worldwide in various capacities, including senior economist at the International Monetary Fund (IMF). While much of her work at the IMF focused on the Asia-Pacific region, she eventually shifted her focus to Egypt, joining the Central Bank of Egypt in 2005, where she worked to modernize and develop the bank as assistant sub-governor and head of the Monetary Policy Department. She also acted as a liaison between the bank, sovereign rating agencies and the IMF. After working with the Central Bank of Egypt for 11 years, Al-Mashat has recently returned to the IMF, serving as adviser to the chief economist, Professor Maurice Obstfeld.
"My career in economics allows me to provide an important service to different governments, including that of Egypt," said Al-Mashat. "I am able to formulate economic policy frameworks that internalize and balance the interests of all stakeholders."
In January 2017, Al-Mashat participated in the World Economic Forum's "Investing in Peace," a panel composed of influential global figures such as President Juan Manuel Santos of Columbia and Philippe Le Houérou, executive vice president and CEO of the International Finance Corporation. She was among a list of 10 renowned economics experts whose input was sought for a World Economic Forum article discussing making the world a fairer place. In 2014, she was also selected as a Young Global Leader by the World Economic Forum.
Real-World Buildup at AUC
Al-Mashat entered AUC in 1991, experimenting with the novel computer science and business administration majors before discovering her passion for economics. She was particularly influenced by her professors, Galal Amin, who taught principles of economic development, and Adel Besahi, who lectured on international trade. She also looked up to Heba Handoussa, head of the Economic Research Forum for the Arab Countries, Iran and Turkey, which Al-Mashat attended during her last summer at AUC. Her various experiences at AUC exposed her to the international dimension of economics and solidified her decision to pursue her master's and PhD in the field at the University of Maryland. She specialized in applied macroeconomics, international economics and monetary policy. She also completed executive education certificates in leadership from Harvard and Oxford universities.
During her time at AUC, Al-Mashat was active in numerous extracurricular activities, such as the Model Arab League, Model United Nations, AIESEC and the Arab Cultural Club. She also participated in the Student Union as the representative for economics majors. She, along with other AUC students, also had the opportunity to represent Egypt at the Bruno Kreisky Forum for International Dialogue in Austria. "These experiences helped build my confidence, trained me in public participation and interaction with others, as well as broadened the networks to which I have access until today," reflected Al-Mashat.
A recipient of the 2013 Distinguished Alumni Award from AUC, Al-Mashat advises AUC students to "set their intentions, be authentic, be open to exploring opportunities and exert the effort" to be successful.
International Exposure
Since rejoining the IMF in August 2016, Al-Mashat has traveled to Georgia, Armenia, Morocco and Jordan on advisory missions revolving around financial stability –– a topic she views as core for economists. With her ample background in central banks as supervisory entities, she defines financial stability as "achieving an efficient tradeoff between the risk of a systemic financial crisis and the costs of regulations."
Al-Mashat noted that her policy advice is often rooted in her experience dealing with a fundamental pillar of the Central Bank of Egypt: monetary policy. "It's always rewarding to have an impact on the macroeconomic management and financial soundness of the countries I work on," she said.
It's All About Egypt
Al-Mashat views every professional development as ultimately tracing back to Egypt. Her work at the Central Bank of Egypt was her way of serving her country. "As an Egyptian, I am very proud to have played an important role in the country's economic management process during this very challenging period," she said.
She added, "The role of international institutions in influencing economic policy on a global scale cannot be understated. Being in the midst of this at the International Monetary Fund helps me to serve my country, both directly and indirectly."
Al-Mashat's biography is featured in the newly released book, Daughters of the Nile: Egyptian Women Changing Their World, placing her among impactful women in Egyptian history.