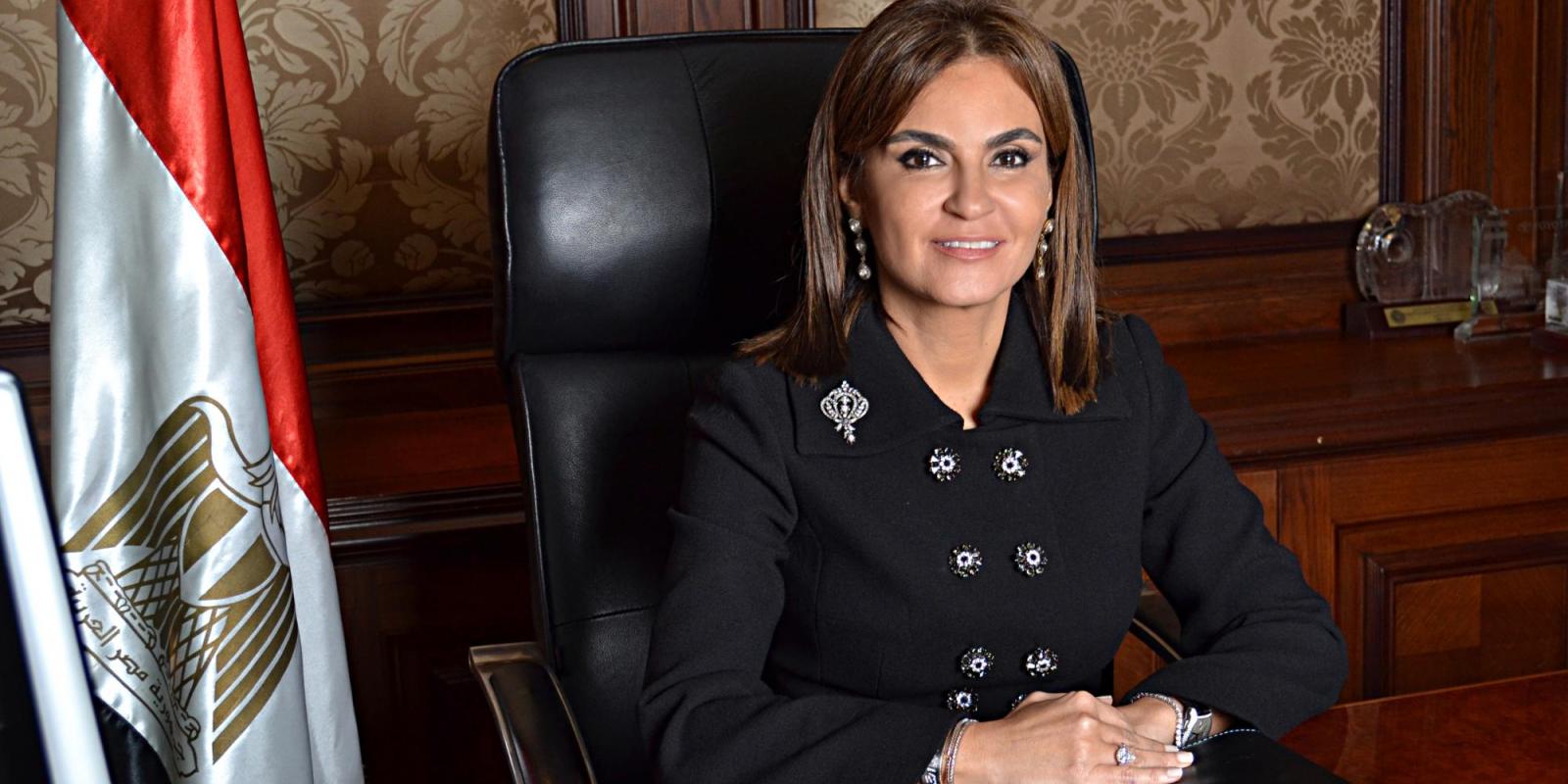 Economics Alumna, Faculty Sahar Nasr New Minister of International Cooperation
Economics Alumna, Faculty Sahar Nasr New Minister of International Cooperation
Sahar Nasr '85, '90, adjunct faculty in the Department of Economics, is now the new minister of international cooperation.
Looking forward to her new position, Nasr explained the challenges and opportunities that lay ahead. "My goal as minister is to engage Egypt with the rest of the world," she said. "Above all, I believe we must work with the international community to boost our economy and strengthen Egyptian businesses. There will certainly be challenges ahead, but I welcome the opportunity to help promote growth and development in Egypt through international collaboration."
An opening of the Egyptian economy, in particular, is key to the country's development, said Nasr. "My aim is to forge more partnerships with the international community and to mobilize resources with the objective of achieving inclusive and sustainable economic growth," she noted. "Job creation, especially for youth and women, is on the top of my agenda. Supporting lagging regions and enhancing access to markets is key in that regard."
This appointment is another step in Nasr's distinguished career at AUC and in the international arena. Nasr has more than 25 years of experience in economic development, having worked at the World Bank as a lead economist in the Finance and Private Sector Development Department of the Middle East and North Africa and as the regional program manager for the Micro, Small and Medium Enterprises facility in the same region.
Nasr also has a long history at AUC, joining the University community first as a student and later as a faculty member. Nasr graduated from AUC with a Bachelor of Arts in economics in 1985 with highest honors and a Masters in Arts in economics in 1990. Returning to AUC in 2002, Nasr has been a faculty member and researcher for 13 years. In 2013, she was honored by the Supreme Council of Universities for her publications and research, as well as her extensive academic career.
Abdel Beshai, professor of economics and one of Nasr's former teachers in the department while studying at AUC, noted that her career affirms a legacy of high academic and professional achievement at the University. "AUC has historically graduated many students who have success stories at the national, regional and international levels," he said. Some AUC economics graduates have worked at the Word Bank, Beshai explained, while "many others are international CEOs and a few have held ministerial posts in Egypt. Our students should look at this rich history and be motivated to emulate these stars," Beshai declared.
Currently teaching Introduction to Macroeconomics, Public Finance and Money and Banking, Nasr looks to show her students how to make use of the experience and knowledge they acquire at AUC while playing an active role in the political economy and in serving their countries and people. "I work to bring to my classes and share with my students the practical experience, global knowledge and international perspective from my work on the ground and interactions with citizens and stakeholders in numerous developing countries," Nasr explained.
And students appreciate that approach. "Dr. Nasr is always keen to interact with her students, encouraging conversation in her classes and sharing her own knowledge and experience," affirmed Hana Marei '15, AUC economics graduate, recipient of the President's Cup from AUC and Nasr's teaching assistant. "Even now, she manages to balance the many different things she does, whether her prior work at the World Bank or her current work as the minister, in addition to her teaching duties at AUC. It is very inspirational to have been with her along the way and to see it all come together."
Marei underscored Nasr's commitment to lifelong learning that she shares with her students and colleagues. "I have known Dr. Nasr as my professor, as my co-worker and boss, and as her Excellency," Marei said. "Each time, I have learned from her more than I have ever hoped. She has shown me that no matter what your position, there is a lot more that can be learn throughout our careers. She takes me through each step, showing me why she has done what she done so that I can learn."
Tarek Selim, chair of the Economics Department, agreed, highlighting Nasr's unfailing commitment to the AUC community, "What is so special about Sahar Nasr is her decision to continue to teach AUC students even after her appointment as minister. This type of dedication is very rare and of course impacts our institution and students very positively, and I am sure that Dr. Nasr's leadership, experience and vision will impact many generations to come."
Nasr's new position is a testament not only to her global vision, but also to AUC's global-minded community. "My studies and work at AUC laid the foundations on which I built my professional career," said Nasr. "With its global focus, the University has fostered my passion for international affairs and my desire to give back to my country and the global community."